Demonstrations in New York, Berlin, London, Australia for – and against – Israel over Gaza conflict 
Meanwhile, in huge show of support, Austria flies Israeli flag on Chancellery building in Vienna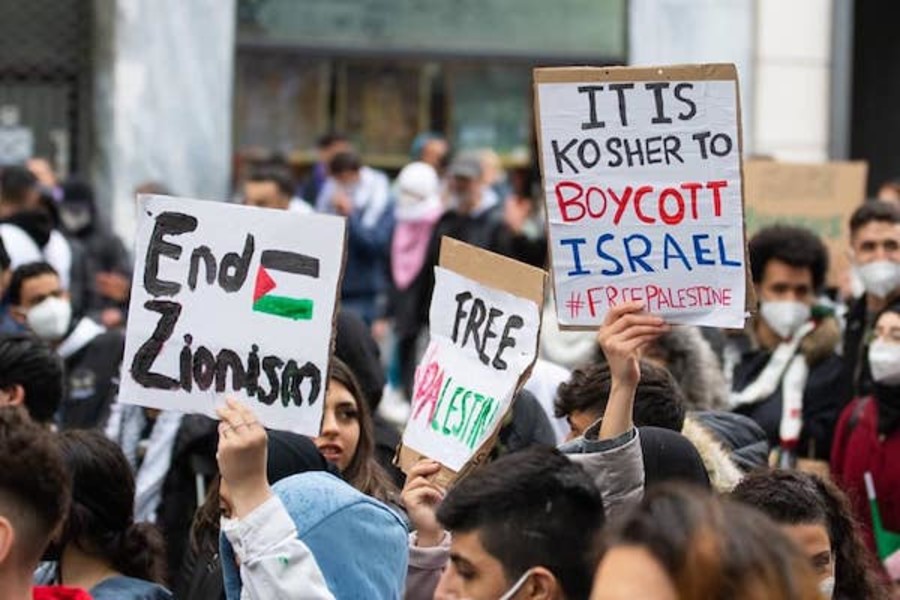 Anti-Israel protest in Vienna, Austria, May 13, 2021 (Photo: Facebook/Austrian Union of Jewish Students)
Protests for and against Israel were held around the world amid the current conflict with the Hamas regime in Gaza.
Few if any countries tend to evoke such polarized public opinion worldwide as much as the State of Israel does, especially during times of conflict.
Last week, anti-Israel demonstrations clashed with pro-Israel demonstrations in Manhattan while anti-Israel activists protested outside the Israeli consulate. 
Anti-Israel activist Ahmad Soliman expressed his solidarity with his family in Gaza while accusing Israel of deliberately targeting civilians. 
"They're killing my kids. They're killing my brother. I have family. They are inside the mosque, like, since two days with no food, with no nothing," he claimed.
Pro-Israel demonstrator Sophie Sasson said the conflict is also personal to her. 
"My mother lives on the edge of Gaza. She's in a shelter as we speak. … This is war. I will not sit and watch the only democracy in the Middle East be ripped apart," said Sasson.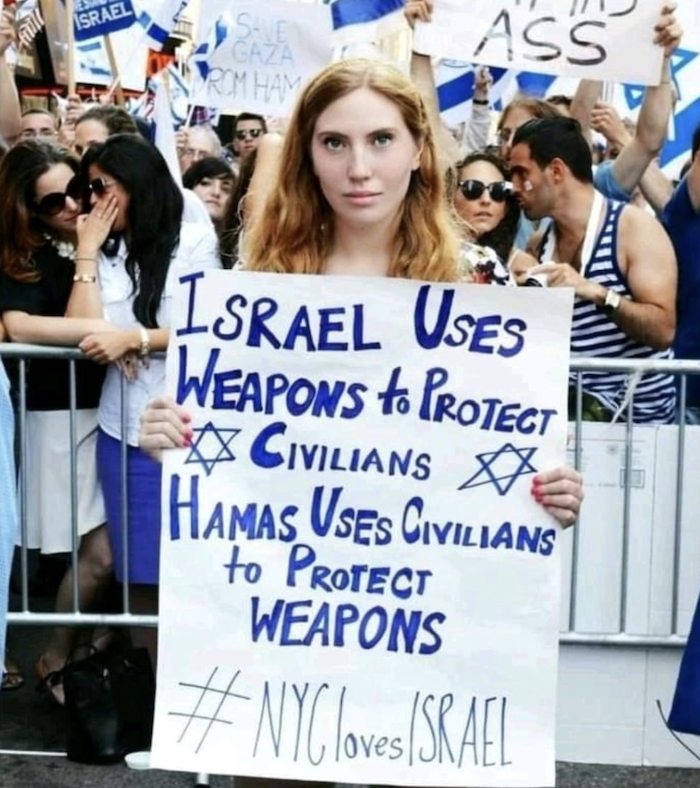 Pro-Israeli protester in New York City (Photo: Facebook)
Demonstrations on May 15 coincided with the Naqba, which means catastrophe in Arabic, observed by Palestinians the day after the anniversary of Israel's rebirth.
According to the organizers, approximately 100,000 people demonstrated against Israel outside the Israeli embassy in London on Saturday. Demonstrators were carrying placards with slogans such as "Free Palestine" and "Stop Bombing Gaza." Images of Israeli flags torn and thrown from a building were shared on social media. 
Jeremy Corbyn, the former British Labour Party leader and outspoken opponent of Israel, addressed the anti-Israel crowd. 
"Think what it's like being a mother or father and seeing a building bombed in front of you, knowing your family is in there, and you can do nothing. It's our global voices that will give succor, comfort and support in those settlements alongside Gaza and all over the West Bank, East Jerusalem who are suffering at this time. End the occupation now. End all the settlements now and withdraw then. End the siege of Gaza now." 
Corbyn, who left British politics over accusations of anti-Semitism, failed to mention that Israel left Gaza in 2005 and that Hamas uses Gaza civilians as human shields while deliberately firing at Israeli civilians – which constitutes a double war crime. During a controversial speech in 2009, Corbyn referred to the terrorist organizations Hamas and Hezbollah as his "friends." 
In Paris, anti-Israel demonstrators clashed with French police, which fired tear gas and water cannons at the violent protesters who defied a ban on marching. Demonstrations were also held in other French cities. 
In Australia, demonstrators in Sydney and Melbourne were also protesting against Israel's defensive military operations in Gaza. Crowds numbering some 5,000 people outside Sydney City Hall reportedly chanted, "From the river to the sea, Palestine will be free," an expression that explicitly calls for Israel's destruction. 
Meanwhile, in a powerful display of solidarity with Israel, the Austrian Chancellor Sebastian Kurz flew the Israeli flag on the Chancellery building in the Austrian capital Vienna last Friday. 
"The terrorist attacks on Israel are deserving of the strongest condemnation. Together we stand by Israel's side," said Kurz. 
This just happened!
While covering the Palestinian demonstration in #Berlin in the background they yelled "Israel murderers children" and "Allahu Akbar" but they didn't like me covering it in hebrew for @kann_news so they threw firecrackers
@RTLde team documented it pic.twitter.com/ZGKcVxVezy

— Antonia Yamin אנטוניה ימין (@antonia_yamin) May 15, 2021
The Israeli Ambassador to Germany, Jeremy Issacharoff, called on Jews and Muslims in Berlin to unite against the hatred and violence. 
"The Jewish and Muslim communities can have a lot in common and in some places in Germany there are close contacts between these communities. When Jews and Muslims come together, exchange ideas and discuss common challenges. That can also be the basis to tackle growing hatred together," Issacharoff told the German Welt am Sonntag newspaper.
During the weekend, United Nations chief Antonio Guterres reportedly said he was "disturbed" by the rising casualties in Gaza and criticized the Israeli airstrike on a high-rise building hosting the offices of Al Jazeera and The Associated Press. Israel says the building was also used by Hamas and reportedly provided "smoking gun" evidence to the Biden administration. 
A spokesperson stressed the UN secretary's opposition to the deliberate targeting of civilians. 
"The Secretary-General reminds all sides that any indiscriminate targeting of civilian and media structures violates international law and must be avoided at all costs," said the spokesperson.
After speaking to Israeli Prime Minister Benjamin Netanyahu last week, U.S. President Joe Biden said he believes the current conflict will conclude soon. The president also stressed Israel's right to defend itself.
"My expectation and hope is this will be closing down sooner than later, but Israel has a right to defend itself," Biden told reporters during a press conference in the White House.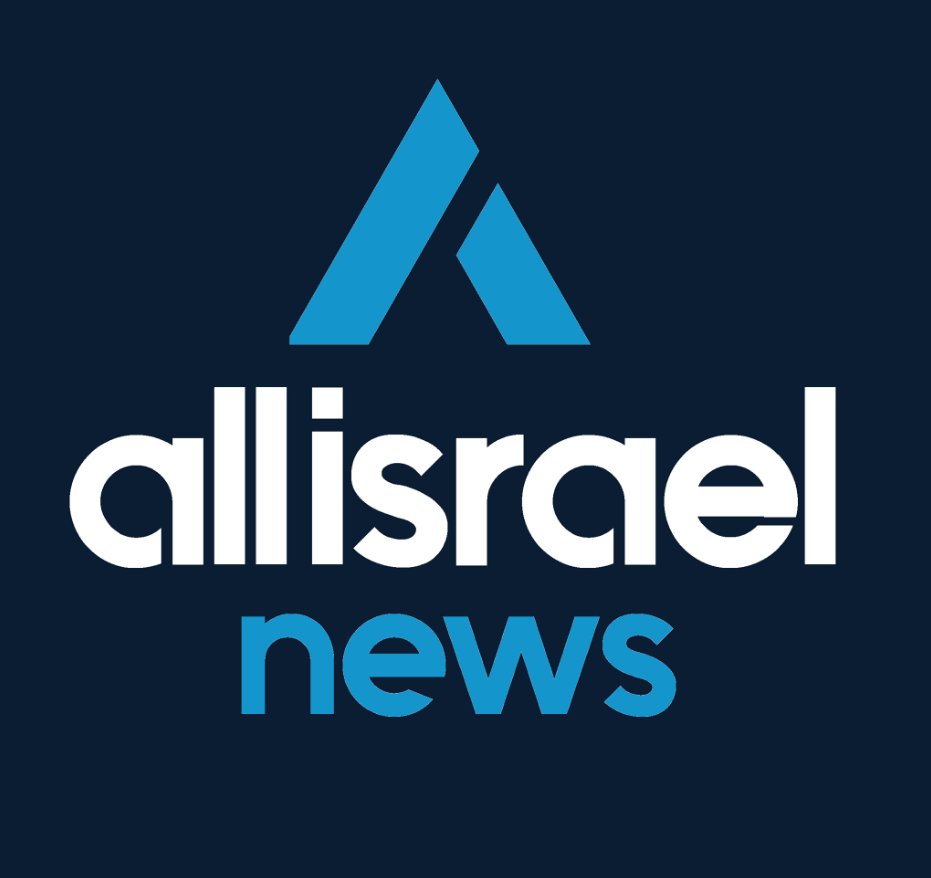 The All Israel News Staff is a team of journalists in Israel.
A message from All Israel News
Help us educate Christians on a daily basis about what is happening in Israel & the Middle East and why it matters.
For as little as $5, you can support ALL ISRAEL NEWS, a non-profit media organization that is supported by readers like you.
Donate to ALL ISRAEL NEWS
Current Top Stories
Comments