Decision on vaxxing younger Israeli children – expected Wednesday – is not a matter of if but how
Health officials have adopted a softer tone when it comes to children and promised not to "force" the shot for this age group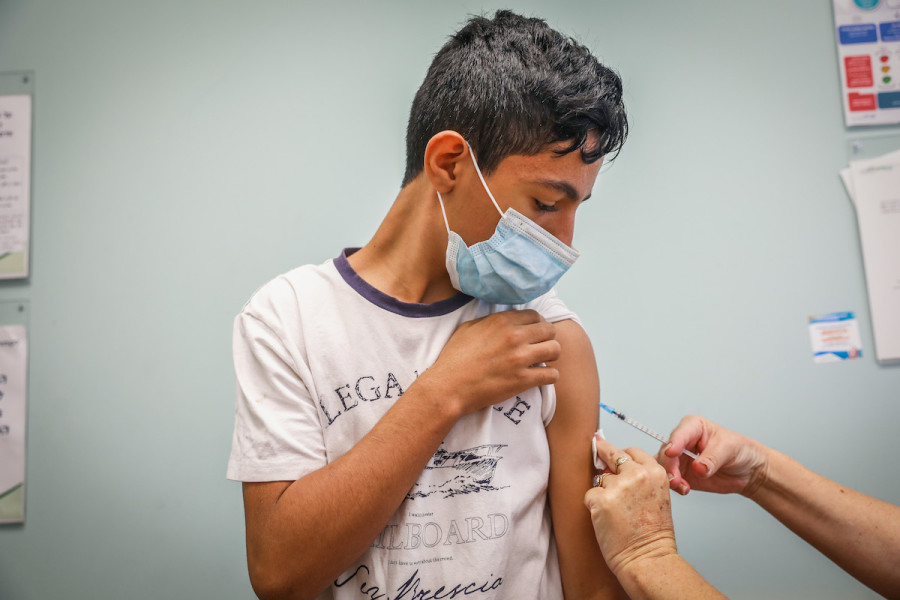 An Israeli youth receives the COVID-19 vaccine, Sept. 26, 2021. (Photo: Yossi Aloni/Flash90)
Why does the Jewish state seem "vaccine hesitant" when it comes to offering the shot for Israeli children ages 5 to 11?
Israeli health officials are expected to make an official recommendation on Wednesday on whether to administer the Pfizer shot for children.
Despite being first to rollout the COVID vaccine for every demographic – including shots for pregnant women and boosters for all – Israel has taken an uncharacteristically cautious approach before rendering a decision for this age bracket.
Apparently 163 Israeli children in this age range – for undisclosed health reasons – have already been vaccinated, according to Dr. Emilia Anis, director of Epidemiology at the Ministry of Health. Of the 163, "four reported mild side effects ...while one reported convulsion eight days after receiving the injection. No neurological damage occurred and the case is still being investigated."
When the U.S. Food and Drug Administration authorized the Pfizer vaccine for emergency use for that age group on Oct. 29, Israel watched as other nations such as America began jabbing children in the following days.
California rolled out what it called a "robust" vaccination program, allocating more than 1.2 million vaccines for the age group and setting up 4,000 vaccine sites.
"California is leading the nation in vaccinations ... and we're moving swiftly to implement a robust and equitable vaccination program that will cover this newly eligible age group," Gov. Gavin Newsom said.
The state became the first in the U.S. to require the COVID-19 vaccine for school attendance.
In Israel, at issue is not whether it will offer the vaccine to this age bracket. It will.
The question is how.
IT ISN'T EASY BEING GREEN
What we have seen instead is a softening in the tone of Israel's top health officials. Rather than the usual aggressive push, conversation about child vaccination has adopted a softer rhetoric and sensitivity.
Take for example Sharon Alroy-Preis, director of Public Health.
"There is no attempt to force or to compel – rather to provide all of the data so that every parent can make the right decision for their child," she said.
Connected to many of the previous vaccine pushes here was loss of certain freedoms for those who did not get vaccinated.
The green passport remains in place at gyms, restaurants, hotels and schools and universities to name a few barring entry to people without proof of vaccination or recovery (their digital green passport or printed barcode), or an antigen test (rapid test) showing negative COVID results within 24 hours.
Whether health officials will attach a reward-punishment system for children remains to be seen. Currently, children need a negative test to enter restaurants and other indoor establishments with their parents. But enforcing a green passport on children in ways that could affect attendance at after-school activities and possibly change school attendance policies would be likely be met with contention.
With the fourth wave behind us, a low contagion rate and very few patients hospitalized in serious condition, it may be hard to justify imposing restrictions at the moment.
Another decision that will likely spark controversy is whether to vaccinate 5 to 11 year olds at school – an issue for which the education minister received stinging criticism when she opposed the move for 12 to 15 year olds this summer.
SUSPICIONS RUNNING HIGH ON BOTH SIDES
A final decision by Israeli health officials is expected on Wednesday after a closed-door meeting.
Last week, the Ministry of Health held a public hearing on the issue that was broadcast on social media channels, but Wednesday's proceedings are going to be kept under wraps due to threats made against senior health officials, including against Alroy-Preis.
"We have seen an increase of threats, and death threats specifically, mainly throughout the past weeks when children's vaccinations were put forward and it seems that there will be a recommendation by the Health Ministry to vaccinate children," Tomer Lotan, director-general of the Public Security Ministry, said.
Trust in the Ministry of Health has been badly damaged in recent weeks after the ministry apparently deleted thousands of comments on its Facebook page that spoke of adverse side effects from the vaccine. An estimated 5,000 to 20,000 posts were deleted.
The Health Ministry said a majority of the comments were removed for using foul language, but an enterprising Israeli who claims to have copied thousands of comments before they were deleted compiled them in a 964-page PDF which ALL ISRAEL NEWS has obtained.
Users detailed side effects ranging from weakness and rashes to shingles, strokes, heart attacks, myocarditis, paralysis and even death.
In its original post, the Ministry of Health reported that according to their own studies only 11 cases of myocarditis followed the booster shot.
"We know it's not always easy but it's important to ignore the background noise and misinformation that goes around the net – to see how the COVID wards are full of almost only unvaccinated," the Ministry said. "Listen to the experts and get vaccinated! For the routine and health of us all."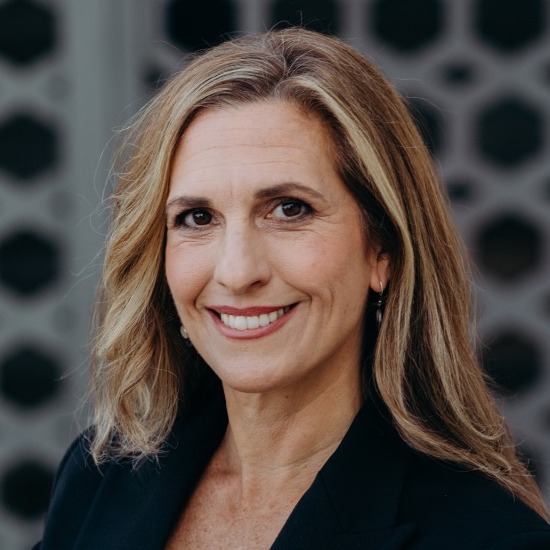 Nicole Jansezian is the news editor for both ALL ISRAEL NEWS and ALL ARAB NEWS and senior correspondent for ALL ISRAEL NEWS
A message from All Israel News
Help us educate Christians on a daily basis about what is happening in Israel & the Middle East and why it matters.
For as little as $5, you can support ALL ISRAEL NEWS, a non-profit media organization that is supported by readers like you.
Donate to ALL ISRAEL NEWS
Current Top Stories
Comments