Daystar founder who supported Israel and built a studio in Jerusalem is mourned by Evangelical world
Marcus Lamb, who created the Christian TV powerhouse, died on Tuesday this week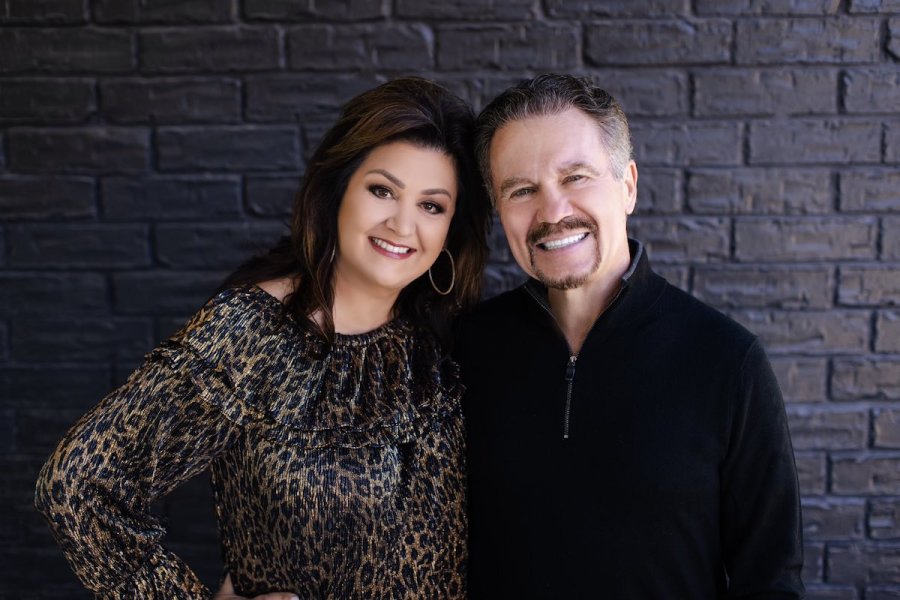 Marcus Lamb and his wife Joni (Photo: Daystar Television Twitter feed)
Christians around the world and Israel supporters are mourning the passing of Marcus Lamb, the Daystar Television Network founder who died on Tuesday at the age of 64.
"It is with a heavy heart that we announce that Marcus D. Lamb, Founder, President, and CEO of Daystar Television Network, went home to be with his Heavenly Father this morning. He leaves behind a legacy of fiercely loving the Lord, all the people of the world, and most of all his family," the network said in a statement.
"As we remember this Great General of the Faith, let us never forget his devotion to the Great Commission. His heart's passion was that all may come to know Jesus as Lord and Savior and experience the transformational power of the Holy Spirit. It is our prayer that his life has inspired you to dare to answer God's call on your life, to believe that with God truly anything is possible, and that if you let God write your adventure, you'll touch the world."
Though the network did not specify cause of death, Joni – Lamb's wife – and others on the network had mentioned that he had been ill with COVID over the past few weeks.
"This morning at 4 a.m. the president and founder of Daystar and the love of my life went to be with Jesus," said his wife, Joni, on a broadcast Tuesday. "I wanted you to hear from me that he's with the Lord."
According to Religion News, Joni Lamb said that her husband had been hospitalized for COVID-19 after his oxygen levels dropped and that despite trying alternative treatments he was unable to recover, unlike herself who had a bout with COVID as well. She also mentioned that Marcus had diabetes.
Lamb was born and raised in Georgia and began preaching as an evangelist at the age of 15, according to his Daystar bio. He and his wife Joni have been married since 1982.
Lamb also had a huge heart for Israel and opened a studio in Jerusalem, which was targeted by arsonists in 2019. A firebomb tossed into the building destroyed the new studio but the network rebuilt the facility.
The network did a lot for building support for Israel among Evangelicals. The web page of Daystar Israel says: "From the pages of history to modern day headlines, Israel is without a doubt one of the most significant nations of all time. Not only is Israel the birthplace of the Bible and where we find the roots of the Christian faith, but also it's the only land that carries a promise. From the moment God called Israel his own, he proclaimed a blessing over all who bless it. That means every time you give to support Israel, God is standing ready to bless you until your cup overflows."
The Daystar Israel page contains an article with information about the biblical holidays and news from Israel in addition to projects that Daystar financially supported.
According to his bio, Lamb was in Israel in 1983 when he said God "told him to found a Christian television station in Montgomery, Alabama."
"In 1985, Marcus built WMCF-TV, '45 Alive,' in Montgomery. It was the first Christian TV station in the state, and Marcus was the youngest person in the country to build a full power television station," his bio says.
Daystar, headquartered in Texas, officially went on the air in 1997 and grew to become the largest Christian network in the U.S. and the second-largest globally, reaching more than 2 billion people worldwide.
Myles and Katharine Weiss, of Beit Shalom in California, remembered Lamb fondly and wrote on social media that he "was gifted by God to proclaim the Good News of Yeshua Ha Mashiach around the world."
Pat Robertson, founder of the Christian Broadcasting Network, said "We mourn the passing of Marcus Lamb, a great man of God, whose life will be remembered by millions."
Benny Hinn also honored Lamb.
"Marcus Lamb truly affected and inspired my own life in so many ways. He was always uplifting and encouraging to me," he said. "Spending time with him during telethons and studio tapings was always a true blessing. I admired his innovation in seeking to spread the Gospel of Jesus Christ through every means possible. And my respect for him has continued to grow monumentally through the years."
During the pandemic, Marcus and Joni took a strong stance against lockdowns, censorship of information about possible alternative treatments for COVID and possible side effects of the COVID vaccines. They gave a platform on their program to medical experts and others that have been discredited and blocked by the mainstream media such as the founder of America's Frontline Doctors, Dr. Simone Gold, Del Bigtree and attorney Robert Kennedy Jr. of Children's Health Defense.
On a Nov. 23 broadcast of the Ministry Now program, Lamb's son, Jonathan, said he believed his father's illness was "a spiritual attack from the enemy."
"As much as my parents have gone on here to kind of inform everyone about everything going on to the pandemic and some of the ways to treat COVID – there's no doubt that the enemy is not happy about that. And he's doing everything he can to take down my Dad," he said.
The media accused the couple of airing misinformation and many of the obituaries called Lamb an "anti-vaxxer" while noting other conservatives who have died of COVID and not mentioning several who have survived such as podcaster Joe Rogan and Green Bay Packers quarterback Aaron Rodgers.
But, in one of his broadcasts, Lamb expressed concern over the rise of cancel-culture and censorship.
"Why are we doing this? Because God loves people and we love people," Lamb said.
"And let me tell you something – God has made us body, soul and spirit. He's concerned about the whole person, and so are we," he continued. "And you know that the devil can take people out before they fulfill destiny and purpose – that's what he wants to do because he hates God. So the only way he could get back at God is trying to attack God's children."
Marcus Lamb is survived by his wife Joni, and their three children, Jonathan, Rachel, and Rebecca.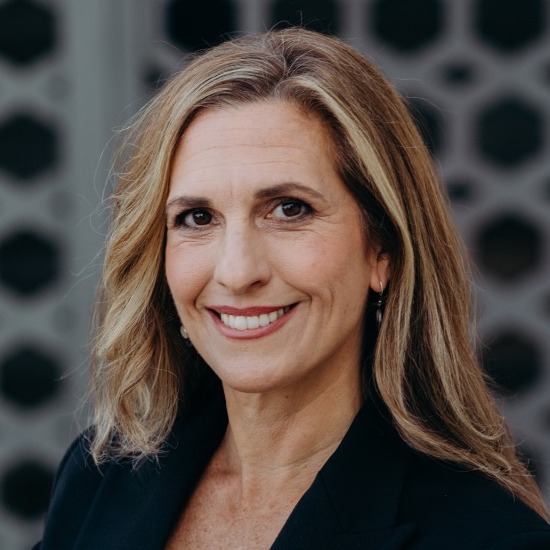 Nicole Jansezian was the news editor and senior correspondent for ALL ISRAEL NEWS.
A message from All Israel News
Help us educate Christians on a daily basis about what is happening in Israel & the Middle East and why it matters.
For as little as $5, you can support ALL ISRAEL NEWS, a non-profit media organization that is supported by readers like you.
Donate to ALL ISRAEL NEWS
Current Top Stories
Comments