COUNTRY IN CHAOS: From the top down, Israel is losing ground to Omicron
Foreign Minister Lapid contracts the virus, Prime Minister Bennett holds news conference to ease panic that has risen amid fast-paced spread of COVID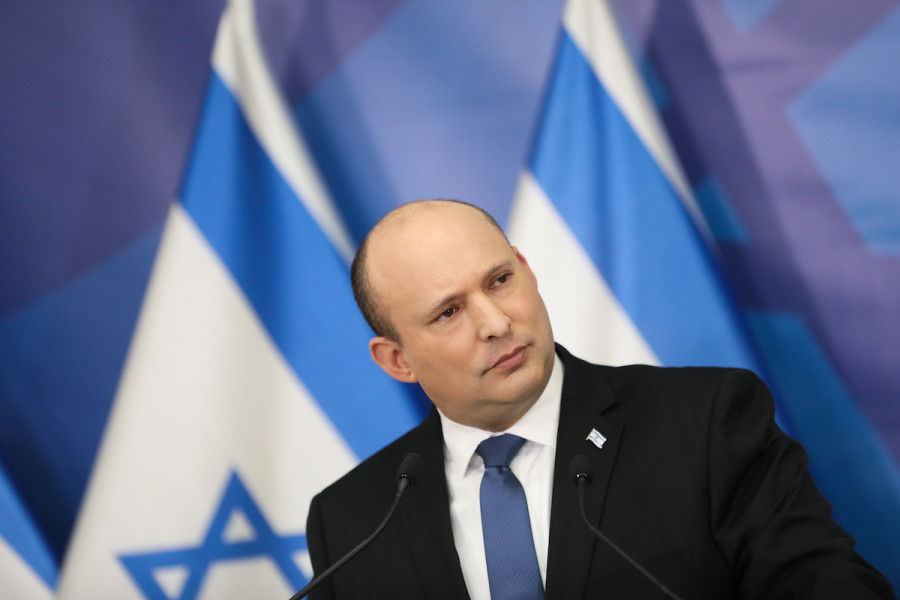 Israeli Prime Minister Naftali Bennett holds a press conference about COVID-19 in Tel Aviv, Jan. 11, 2022. (Photo: Noam Revkin Fenton/Flash90)
Should we call Naftali Bennett a prescient leader or a prophet of doom?
Not too long ago, he stood up at a news conference and predicted that with Omicron, Israel was going to experience a wave it had never known before in the short history of the COVID-19 pandemic:
50,000 people in one day, he said.
Even the health minister told him to quit the fear mongering. 
But Bennett is on the fast track to being proven correct.
Israel registered almost 41,000 positive infections yesterday and the number of serious patients in the hospital jumped to 247.
According to various reports, some health officials believe that the number is much higher than that, perhaps 100,000. Hospitals are being instructed to ready their COVID wards for an influx of new patients in the coming weeks as the spread of the virus shows no signs of abating at the moment.
But with the rapid spread of the virus, has come a surge of quarantines for hundreds of thousands of Israelis including 80,000 students and school staff. In fact, Israel shortened the quarantine time yesterday for anyone who tests positive for COVID from 10 to seven days – just to get them back to work.
For all intents and purposes, the country is locked down.
And yet – in a shock of grave irony – it is open. Tourists were allowed back in on Sunday. The Green Passport was dropped as a requirement for indoor-mall shopping. Quarantine time was shortened for COVID carriers and the vaccinated/recovered. 
Now, the million-dollar question is whether there are workers to man the registers or shoppers who can leave their homes?
Meanwhile, Foreign Minister and alternate-Prime Minister Yair Lapid has become the highest-level government official to join the hundreds of thousands of Israelis in quarantine after testing positive for COVID himself. Lapid reassured on Twitter that, "I feel excellent because I'm vaccinated."
"Go get vaccinated, put on a mask, we'll get through this together," he added.
In order to quell the national sense of anxiety, Bennett held a press conference this evening. But he didn't offer anything new except to promise unspecified compensation for business owners. 
"There will be some difficult weeks ahead, but we will get through it. We have the protection that the rest of the world does not have," he said.
"Israel is following three guiding principles: Keep our economy open, protect the most vulnerable folks in society and the elders and to take care of our children – many of them are vulnerable," he said. "As a father of four I know just how hard this can be."
"Israel is continuing to pioneer the battle against COVID," he said, comparing the nation's condition to that of other countries that are experiencing another wave, but have longer testing lines and a week-long wait for results. "Lockdowns don't work – Holland had a lockdown and they are experiencing a rise in cases anyway."
Bennett noted Israel's purchase of the Merck and Pfizer COVID drugs and said that nearly 400,000 people 60 years old and up have already taken a fourth dose of the Pfizer jab.
He said the country will soon hit 1 million active cases, yet stated there was no need to panic. However, did express concern about the low number of young children in Israel who have not been vaccinated.
"I look at graphs from around the world of the number of children hospitalized with Omicron and I see our children that are not vaccinated – and it hurts my heart."
"We are going to see more children in quarantine because they haven't been vaccinated," he said.
He urged the public to "take responsibility: vaccinate and wear masks because they work."
"We have prepared Israel for the tsunami that is coming. It will come and go – the issue is what happens during this tsunami. We have the tools that most countries don't have," he continued.
During the Q&A portion of the press conference, Channel 12 aired emotional pleas from citizens asking questions of the prime minister about how to salvage their tanking companies with zero customers. 
Attorney Gal Gur, who has been vocal in her opposition to the government's policies, noted that even without an official lockdown, "almost the entire economy is shut down and malfunction (sic) with these artificial and selective house arrests (lockdowns/quarantine), and this is despite the fact that society in Israel is vaccinated in dose three at very high percentages, and has started vaccination in dose four."
"There is complete chaos in Israel today," she continued. "The Omicron did not scare parents enough to vaccinate the 5-plus-year-olds, nor did the vaccine teams that came to the schools do the job. So the madness goes up a gear."
Gur noted that after French President Emmanuel Macron's call to "'embitter the lives of the unvaccinated' … opinion columns were published – one after another – calling for distancing, excluding, marking, degrading, complicating and also imprisoning away from society 'the unvaccinated.'"
All of Israel is teetering between panic, apathy and confusion. No one is quite sure whether to panic over the fast spread of Omicron (despite it having lighter symptoms), to give up on the stringent quarantine and testing rules or give in to the morass of confusion that accompanies the ever-changing rules which sometimes outpace the contagion rate in their evolution.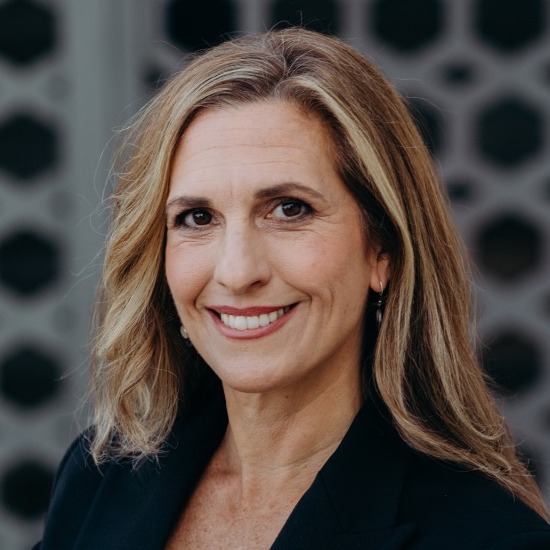 Nicole Jansezian was the news editor and senior correspondent for ALL ISRAEL NEWS.
A message from All Israel News
Help us educate Christians on a daily basis about what is happening in Israel & the Middle East and why it matters.
For as little as $5, you can support ALL ISRAEL NEWS, a non-profit media organization that is supported by readers like you.
Donate to ALL ISRAEL NEWS
Current Top Stories
Comments