Israel election results 2021
Could a government of 'healing' save Israel from a fifth round of elections?
Three party leaders from the "change bloc" in talks to form a temporary coalition of national healing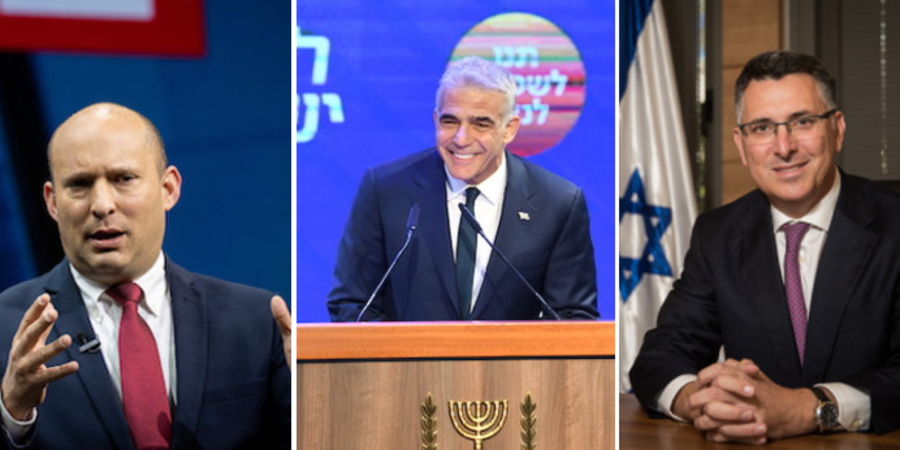 Leaders of three parties that form what has become known as the "change bloc" are reportedly considering forming a "national healing government" after several years of political instability and 12 years with Benjamin "Bibi" Netanyahu as prime minister.
According to several reports, Yair Lapid, Naftali Bennett and Gideon Sa'ar are discussing an idea to form an opposition coalition after no clear winner emerged from Tuesday's election.
Under this plan, reported Friday night on Channel 12, Lapid and Bennett would rotate the prime minister position for one year and focus on basic governmental concerns such as passing a budget for the first time since 2018, and stabilizing the economy which has been wracked by the pandemic and subsequent unemployment.
Lapid and his Yesh Atid party bring 17 seats to the coalition while Bennett, head of Yamina, brings 7 seats. Sa'ar, head of New Hope, finished with 6 seats.
But this triumvirate is easier said than done. All three parties, plus those who follow them into a coalition, would have to overcome major ideological differences including working with the Arab parties, something that Bennett and Sa'ar have vowed not to do.
Left-wing party leaders, both interviewed on Channel 12 on Friday, pushed this idea as an ideal solution to create a new, Netanyahu-free government and encouraged their colleagues to unite over issues such as unemployment and crime.
"There are talks behind the scenes, one must have a little courage… I hope our partners will have courage," Meretz leader Nitzan Horowitz said.
"Don't prevent us from forming a government," Labor party leader Merav Michaeli said.
No matter how you slice the situation and even if this new initiative fails to gain traction, Netanyahu is in trouble. His Likud party won the most votes (30) and he is known abroad for his strong defense of the Jewish state and his foreign policy accomplishments such as orchestrating the raid of an Iranian nuclear facility and his signing of the historic Abraham Accords.
But support at home has been waning for a few years now. Bibi's opponents are mostly former colleagues and even acolytes that have been burned by Netanyahu. These include Sa'ar, Avigdor Liberman, head of Yisrael Beytenu, and, of course, Defense Minister Benny Gantz who heads Blue and White and was promised a rotation with Netanyahu as prime minister in the previous government.
Even if Bennett joins him, Netanyahu's bloc reaches only 59 seats. The magic number is a 61-seat majority as a minimum to build a coalition. So far, no one has that – neither Netanyahu nor the opposition.
Likud is now reportedly offering the moon to other party members to encourage them to defect and boost the ailing party to a majority. Yifat Shasha-Biton, the No. 2 in New Hope, said she was offered the position of education minister.
"It's no secret that there is very intense pressure for us to join a government led by Likud, including for myself personally," Shasha-Biton told Channel 12. "I have received official communications, as have other members of New Hope, but it's not going to happen."
"They offered me the Education Ministry and in general offered the world to all of our party members, but it won't happen, so give up on the phone calls," she said. "We're a very cohesive group behind Gideon Sa'ar and said explicitly that we will not sit in a Netanyahu coalition. There will be absolutely no defections."
Shasha-Biton also called on Netanyahu to step down.
"You didn't succeed four times," she said. "It's ok, step aside, and we will succeed in forming a government without you."
Sharren Haskel, also on the New Hope list, wrote on Twitter that Likud is offering her "half a kingdom" to defect.
"Not a chance. I am loyal to the values on which New Hope was established, and not whatever portfolio you're offering me. Give up," she wrote.
Another New Hope member, Yoaz Hendel, said the people contacting him should leave him alone and continue their traditional cleaning ahead of Passover, which begins on Saturday night.
"To everyone contacting me — a text message campaign in the middle of Passover cleaning isn't going to make any difference," Hendel wrote on Twitter. "Now, with the final election results, there is only the possibility of a change in government. Give up on the phone calls and go and clean."
According to the Channel 12 report, the Lapid-Bennett-Sa'ar coalition would be comprised of 52 seats and form a minority government. The parties included in the talks are Yesh Atid (17), Blue and White (8), Yamina (7), Labor (7), Yisrael Beytenu (7) and New Hope (6). They would enlist the support of Meretz and the Arab parties.
This government would not seek to be permanent, but rather would be created in order to pass a budget and deal with economic issues and crime until a new election is called. The proposal also allegedly suggests that this government would court the ultra-Orthodox parties who are loyal to Netanyahu after it is created.
Bennett's involvement in this appears to be contingent upon him becoming prime minister, something that would not be possible if his party joined Netanyahu's coalition.
Still remaining is the outlier and potential kingmaker, Mansour Abbas of the Islamic Ra'am party, which gained 5 seats in the elections and is reportedly in talks with Likud. At this time, the party is not involved in the effort to counter a Likud government.
The parties must give their recommendations to President Reuven Rivlin on April 5 as to who they want to build a government.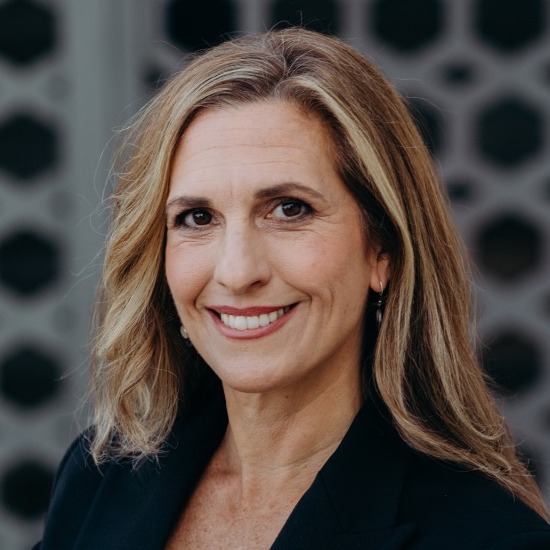 Nicole Jansezian was the news editor and senior correspondent for ALL ISRAEL NEWS.
A message from All Israel News
Help us educate Christians on a daily basis about what is happening in Israel & the Middle East and why it matters.
For as little as $5, you can support ALL ISRAEL NEWS, a non-profit media organization that is supported by readers like you.
Donate to ALL ISRAEL NEWS
Current Top Stories
Comments