Control and influence – witness paints Netanyahu family as abusing power in exchange for positive media coverage
Dramatic testimony this week claims Netanyahu wrote headlines, edited videos of his own interviews for news site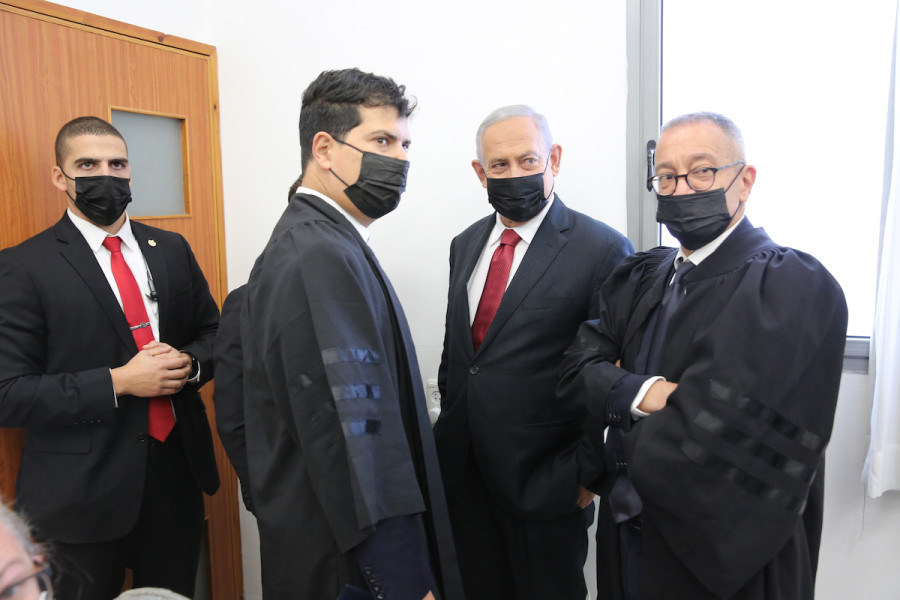 Former Israeli Prime Minister Benjamin Netanyahu seen at a court hearing at the District Court in Jerusalem, Nov. 16, 2021. Netanyahu is on trial on criminal allegations of bribery, fraud and breach of trust. Photo by Emil Salman/POOL
After an intense week during his ongoing corruption trial at the Jerusalem District Court, former prime minister Benjamin Netanyahu was portrayed as a "control freak" and his family as having an "obsession" when it came to their public image.
Nir Hefetz, a former spokesman for Netanyahu, turned state witness in 2018 after he was arrested in connection with one of the corruption cases against the prime minister. The media consultant was described critically in an Israeli newspaper this week as a spin doctor and a mercenary – and an incredibly damaging witness to Netanyahu (read more below about Hefetz).
In dramatic testimony this week, Hefetz said that "Netanyahu spends at least as much of his time on media as he spends on security matters, including on matters an outsider would consider nonsense." 
Hefetz detailed specifically what he called Netanyahu's unreasonable control "over the Walla website, including what the headline would be, where it would be on the home page."
Prosecution lawyers played recordings – which Hefetz claims he made by accident – of conversations they claim shows Netanyahu and his family members exerting their political influence to get positive coverage in the media. 
"Go straight to Shaul. Don't bother with the CEO [of Walla]," Yair Netanyahu, Netanyahu's son, said in one recording. "Should I call him myself and tell him?"
In another recording, Netanyahu himself is heard telling state witness Nir Hefetz to "get Shaul involved, now!"
Walla is a news website owned by Shaul Elovitch, who is the CEO of Bezeq – an Israeli telecommunications company – and a defendant along with his wife, Iris.
Hefetz testified that Netanyahu once demanded that Walla not run one interview because the reporter interrupted him several times. After relenting, Hefetz alleges that Netanyahu "sat next to me" while editing the interview to his satisfaction. 
Then-Walla CEO, Ilan Yeshua, who testified earlier this year in the trial, "broke all of the rules" of journalism by offering to let them edit the video if Netanyahu would agree to let them run it.
Hefetz also testified that Netanyahu "gave a direct order to me" to make sure Walla gave prominent coverage to his 2015 speech to U.S. Congress.
"No one else would give me orders about issues like this. Everyone got this information from Benjamin Netanyahu," Hefetz said during cross examination. "This is his expertise. I carried out these orders with zero discretion. What he ordered, I carried out to the letter."
Netanyahu, he said, also directed spokespeople to "correct the historical injustice done to Sara Netanyahu, as a result of her husband's public role." 
The former first lady, who was often portrayed in a negative light by the media, herself pushed Elovitch to delete incriminating messages, while also threatening to use governmental influence to force Walla to change disagreeable coverage, Hefetz testified.
In exchange for good media coverage, Netanyahu is alleged to have promoted legislation to benefit Bezeq financially to the tune of hundreds of millions of dollars.
The former prime minister faces bribery, fraud and corruption charges in two additional cases and denies any wrongdoing in all of them.
Netanyahu was indicted in 2019, but his trial was delayed for months as the country was trapped in a loop of deadlocked elections that failed to produce a stable government for more than two years. Netanyahu has repeatedly called the charges a "witch hunt" against him.  
Head of the Likud party and leader of the opposition in the Knesset, Netanyahu appeared in person on Monday this week.
WHO IS NIR HEFETZ?
Haaretz – a left-leaning Israeli newspaper – paints Hefetz as a master manipulator of facts and narrative who eventually found that abandoning Netanyahu and joining ranks with the prosecution would be worth his while.
"He had made his own calculations and his bottom line was that the Netanyahu era was coming to an end, and he had to make sure he wouldn't be dragged down with him," according to this article. "Hefetz isn't just trying to keep out of jail; now he's working for the other side. He will do everything he can to ensure Netanyahu has no way of coming back. He is the star state witness."
"He proved that by not only answering the prosecution's questions factually, but adding in the kind of damaging details that describe and conjure up the atmosphere in the prime minister's residence on Balfour Street, in Netanyahu's office, and in the homes and offices of the other defendants."
Hefetz also filed a lawsuit against Yair Netanyahu in January 2020 claiming that Yair breached a gag order and violated his privacy by posting a tweet exposing details about an investigation into Hefetz and by alluding to "a mistress that could break up the state witness's family."
Prior to that, he filed a civil lawsuit against former Justice Minister Amir Ohana accusing the minister of defying a gag order by publicly detailing alleged police misconduct during Hefetz's interrogation. This suit was eventually rejected because Ohana had immunity.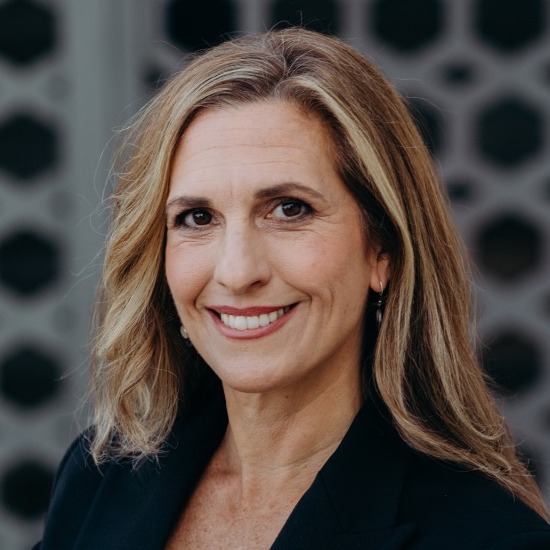 Nicole Jansezian is the news editor for both ALL ISRAEL NEWS and ALL ARAB NEWS and senior correspondent for ALL ISRAEL NEWS
A message from All Israel News
Help us educate Christians on a daily basis about what is happening in Israel & the Middle East and why it matters.
For as little as $5, you can support ALL ISRAEL NEWS, a non-profit media organization that is supported by readers like you.
Donate to ALL ISRAEL NEWS
Current Top Stories
Comments