Democratic congressman says negotiations with Iran are 'dubious and strange;' vehemently calls for congressional oversight of any deal
Democratic representative from New York looks at the Iranian threat from an Israeli perspective, asks Americans: 'How would you feel if an ally lifted sanctions on Al-Qaeda in the aftermath of 9/11?'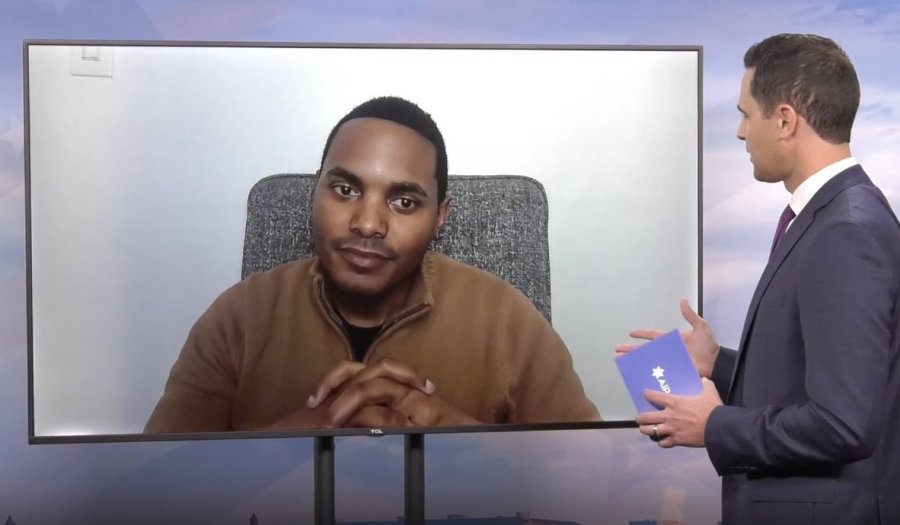 New York Congressman Ritchie Torres speaking virtually with AIPAC, April 5, 2022 (Photo: Dylan Williams/Twitter)
One U.S. Democratic congressman has been outspoken against the imminent new Iran nuclear deal – the Joint Comprehensive Plan of Action (JCPOA) – about to be finalized in Vienna, according to reports.  
In a conversation with AIPAC on Tuesday, New York Congressman Ritchie Torres said he is worried about the concept of "permanent sanctions relief in exchange for nearly temporary denuclearization." 
"If we were to lift sanctions on Iran, or Iranian proxies, the question is how will those dollars be spent?" Torres asked.
"Given the history of regional aggression and terrorism, I have no reason to think that those dollars would be spent on an Iranian 'Build Back Better Act' or an Iranian domestic infrastructure program. I have every reason to think that those dollars would finance terrorism at the expense of Israel and the broader Sunni Arab world and our allies in the region," Torres said. 
When asked what an ideal agreement with Iran should look like, he said it must include "permanent deactualization and not temporary." He also mentioned restrictions on Iran's ballistic missile program, regional destabilizing activities, aggression on the cyber space, as well as human rights' abuses. 
"The agreement should not only have a broad scope, but also a bipartisan buying to the extent possible," Torres noted. 
Given the nature of the negotiations with Iran, the congressman worries over "an endless cycle" in which a Democratic administration signs another deal, only to be annulled again by a future Republican administration. 
"That kind of volatile fickle approach to American diplomacy undermines the credibility of the United States," he said. 
One of the outstanding issues in the Vienna talks, reportedly, is the de-listing of Iran's Islamic Revolutionary Guard Corps (IRGC) from the U.S. State Department's terror list. 
Iran said on Monday that it will return to Vienna to finalize an agreement, but is still waiting on Washington to settle certain sticking points.
Torres noted that he would have a hard time supporting a deal that would go as far as to fulfill such a demand from Iran, the leading state sponsor of terrorism in the world. 
"The manner of which these negotiations are unfolding strikes me as dubious and strange," Torres said. He referred to Russia's leading role in the negotiations while waging a war on Ukraine, adding that it is also "strange that Iran is seeking U.S. sanctions relief while attacking the U.S. embassy."
"Wherever you have a failed state in the Middle East – whether it's Yemen, Lebanon, Iraq or Syria – you have the tentacles of the Iranian government, of Quds forces, which is responsible for the deaths of hundreds of thousands of people."  
Torres further claims that he sees bipartisan concerns about providing sanctions relief to Iran. After having attended multiple security briefings, he stressed that "these dollars could go back to haunt the U.S. on our homeland."  
The New York Democrat also stressed that he would like to see the U.S. Congress conducting rigorous oversight of any agreement. He suspects that if the agreement was to come to Congress for a vote, there would be bipartisan opposition against it in both chambers. However, according to what he is hearing, such a vote might not even take place. 
"My understanding is that there are lawyers in the administration who are attempting to distinguish between an amendment to the JCPOA, which would be exempt from congressional review, and a new agreement which would be subject to congressional review. That strikes me as hair splitting typical of lawyers," Torres said. 
"For the U.S. Congress to stand on the sidelines of something so critical, would be the abdication of our oversight function," he added. 
Torres is among a growing list of House Democrats who are not satisfied with the U.S. administration's handling of negotiations with Iran. The Jewish Insider reported that 15 Democrats in Congress are set to hold a press conference on Wednesday morning to raise concerns about the pending agreement. For several of the scheduled speakers, it would be the first time they publicly express their concerns over the deal.
Sen. Bob Menendez of New Jersey, who currently serves as Senate Foreign Relations Committee chairman, recently told AIPAC that "no deal is better than a bad deal. I see no evidence of the desire for a longer and stronger deal."
Unlike Menendez, Torres was not in Congress in 2015 when the JCPOA was first signed. He has become increasingly concerned about Israel's security since 2014, following his to trips to the region.
"I try to approach the issue, not from a perspective of Israelis with genuine anxiety about terror in the region," Torres said. He often explains this to fellow Americans by asking, "How would you feel if one of your allies would have lifted sanctions on the Taliban or Al-Qaeda in the aftermath of 9/11?" 
"One precision-guided missile from Hezbollah – if fired towards Israel's sole international airport – can cause an irreparable damage," said Torres. "We, in the U.S., should be mindful of these security concerns. In the South Bronx, I worry about gunshots, but not about hundreds of rockets."
Torres noted that he always tried to address issues related to Israel's security and Iran's threat with "humility and empathy" instead of judgment.
"Before rushing to judge Israel, I would encourage people to go there and see the reality in their own eyes and speak to people on the ground," he concluded.   
Torres, 34, assumed office on Jan. 3, 2021. He is running for re-election to the U.S. House to represent New York's 15th Congressional District.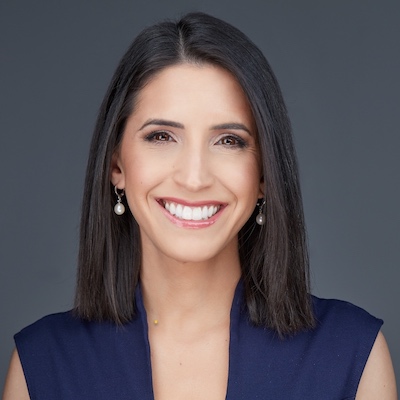 Tal Heinrich is a senior correspondent for both ALL ISRAEL NEWS and ALL ARAB NEWS. She is currently based in New York City. Tal also provides reports and analysis for Israeli Hebrew media Channel 14 News.
A message from All Israel News
Help us educate Christians on a daily basis about what is happening in Israel & the Middle East and why it matters.
For as little as $5, you can support ALL ISRAEL NEWS, a non-profit media organization that is supported by readers like you.
Donate to ALL ISRAEL NEWS
Current Top Stories
Comments