Combating anti-Semitism and educating youth
Experts say it is no longer a question of whether a Jew will be attacked but when
Center for Jewish Impact and Maccabi Tel Aviv (Photo: courtesy)
As International Holocaust Remembrance Day approaches on Jan. 27, incidents of anti-Semitism worldwide reveal surging levels of Jew-hatred in 2021. 
The Combat Anti-Semitism Movement (CAM) monitored 2,214 media reports of anti-Semitism last year.
Already in early 2022, Jews were taken hostage for 11 hours in a synagogue in Colleyville, Texas by a British man. The hostage-taker was killed, and the congregants escaped unharmed – but the outcome could have been much different. 
A spike in anti-Semitic attacks has affected the global Jewish population with no end in sight. Those following these trends say it is no longer a question of whether a Jew will be attacked, verbally or physically, but when it will happen. 
Often, the root of the hatred is first stirred up on social media platforms and then followed by violent actions. 
Meanwhile, as Holocaust survivors are reaching the end of their lives, there is a major focus in Israel and among diaspora Jewish communities to mobilize efforts to stop Holocaust denial, as well as trivializing the Holocaust. 
The International Holocaust Remembrance Alliance (IHRA) has sought signatories from countries willing to accept a Working Definition of Anti-Semitism, where governments agree to monitor, measure and combat hostilities leveled against Jews in their societies. At the end of 2021, at least 37 countries had adopted the IHRA initiative. To focus on public education, the IHRA has reached out to schools and universities with 60 global institutions, so far, becoming signatories. 
However, more must be done. 
Robert Singer, chairman of the Center for Jewish Impact (CJI) and senior advisor to CAM, recently spoke to ALL ISRAEL NEWS. 
"There is no doubt that to deal with anti-Semitism, a country must define what anti-Semitism is," Singer said. "IHRA is the best tool accepted by these countries. This is just the beginning of the process."
Stopping attacks against Jews begins with proper legislation, effective law enforcement and educating specific groups with facts about the Holocaust and anti-Semitism. Every country has its own language and methods to reach their populations. Usually an emphasis is placed on educating youth who are more vulnerable to false narratives and incitement. Local police departments respond to attacks in their own towns and cities – and that is where more training is needed. 
Meanwhile, the CJI intentionally aims to reach youth who are not well-informed, hosting creative events to draw a wide number of young people. One of the attractions of this generation is popular sports and fan clubs. 
Singer is determined to influence these younger, more impressionable audiences. While CEO of the World Jewish Congress four years ago, he focused on the popularity of soccer in successfully attracting young fans. Now, in his current role at CJI, Singer is showcasing Israeli sports figures. His latest strategic project highlights these role models that can reach youth locally and internationally – like Maccabi Tel Aviv basketball. This effort has been a success on social media with over 1 million followers. 
"They have the largest outreach here in Israel. Maccabi Tel Aviv is a part of the Euro League. They play a group of 18 teams in the league in European cities almost every month. So, while they are there, we are having briefings with Jewish communities, as well as local and national authorities," Singer explained. 
About a month ago, a sports event was arranged in Berlin, Germany, which has seen a dramatic increase in Nazi sympathizers. To involve more Germans in combatting anti-Semitism, the Sports minister was invited, along with a representative of the German Foreign Ministry. Jewish organizations participated as well as the Israeli Embassy in Germany. Popular Maccabi Tel Aviv players spoke. They all came together for special ceremonies during the day and evening. Wide broadcast coverage reached several million people. 
Events such as these are extensively covered on European news channels, in Israeli mainstream media and on social media platforms. It's an example of how sports can be used to fight anti-Semitism. 
"Once they come together and make different statements, dealing with anti-Semitism and Holocaust remembrance, everybody in the country knows," Singer said. "This is just one example in the field of sports. We have many more examples in universities, among different regional authorities and some businesses that are joining this effort of fighting anti-Semitism."
On Jan. 24, a few days before International Holocaust Remembrance Day, one such event will take place in Haifa which is expected to draw more than 1,000 young people from high schools around Israel. Information will be shared about modern anti-Semitism and stories told of memories from the Holocaust. The Chairman of Yad Vashem is planning to attend along with the head of the French Jewish Community (France has experienced the most recorded anti-Semitic attacks of any country over the past two years). The Canadian prime minister will send a special representative who is responsible for fighting anti-Semitism and the executive director of CAM is also planning to attend. After the event, teachers in Israeli schools will continue Holocaust education with their students, aimed at getting them more involved in combating anti-Semitism.
Singer wants to see more Israeli youth trained and ready to confront Jew-hatred on a wider scale. As forerunners of the next generation, these youth should be knowledgeable about their enemies, but they are not. This next generation of Jews must be ready to confront anti-Semitism, but it is his organization's duty to train them for it, Singer said. 
He also expressed concern about the increased danger to Jews in the diaspora. 
"What worries Jews today is the anti-Semitic acts that are taking place in their own countries and their own communities. It's really different from community to community… I don't think we will win this battle in our generation," Singer said.
Yet, he believes that everyone can do their part, and he is intent on properly informing citizens and their governments to take anti-Semitism seriously. On a positive note, the European Union has an operational plan over the next 10 years on how to deal with anti-Semitism.
"It's not easy for the EU to agree on something. They need to allocate the proper budgets. Many statements are coming from many heads of state that are positive. At the same time, we have a long way to go," Singer admitted. 
Training for combating anti-Semitism is available, and it seems the time is right to involve younger populations. As living Holocaust survivors pass away, their children and grandchildren will be responsible to bring their testimonies to future generations. 
One challenge is utilizing social media platforms without relegating the information to something superficial. Singer is collaborating with several Jewish organizations and Israeli government ministries on how to get the message out on social media. He wants to see youth fight this battle over anti-Semitism and win it in the public discourse.
"The kids are sitting today on TikTok, and platforms of this kind. It is not an easy task to transmit serious subjects like the Holocaust on these platforms," Singer explained. "Many people are dealing with this. We, at CJI, are dealing with this, as well, participating in different think tanks. It's a generational transformation phase. Hopefully, we will succeed. Education is the key."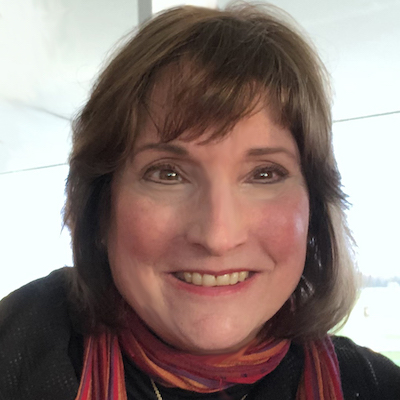 Carrie Hart is a news analyst reporting on political, diplomatic, military and social issues as they relate to Israel, the Middle East, and the international community.
Popular Articles
A message from All Israel News
Help us educate Christians on a daily basis about what is happening in Israel & the Middle East and why it matters.
For as little as $5, you can support ALL ISRAEL NEWS, a non-profit media organization that is supported by readers like you.
Donate to ALL ISRAEL NEWS
Latest Stories
Comments