China could be spying on Israel, Israeli security expert warns; says primary concern is China's intelligence sharing deal with Iran
"The security establishment and IDF are likely a target" Ben Moshe writes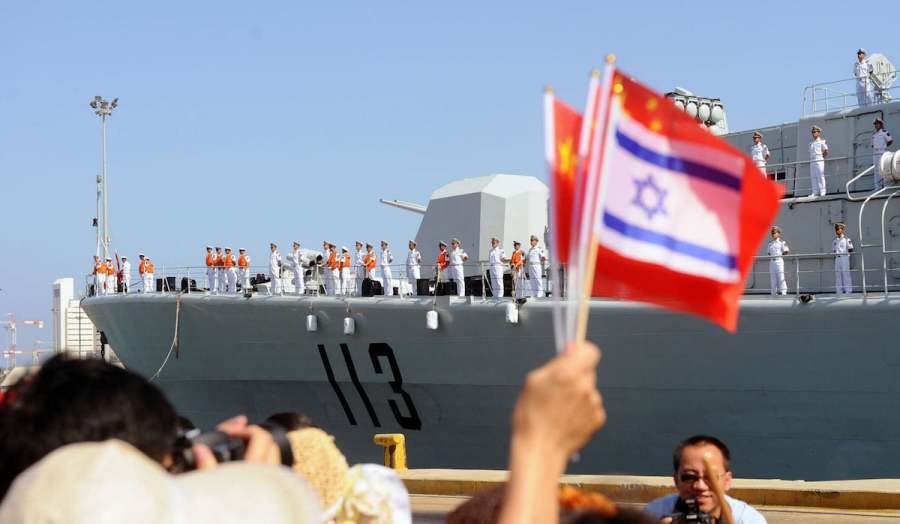 Chinese Navy ship docks in Haifa port in northern Israel in order to celebrate 20 years of cooperation between the two navies. (Photo: IDF)
China is likely engaged in wide-ranging spying activities in Israel.
Nir Ben Moshe, former director of Security of the Defense Establishment in the Israeli Ministry of Defense and currently a guest researcher in the Israel-China program at the Institute for National Security Studies, wrote this stark warning in a recent article for the Institute for National Security Studies at Tel Aviv University.
"China sees Israel as a leading technological power, and therefore it is not impossible that alongside its public cooperation with Israel, Beijing is engaged in espionage activity against blue and white companies and institutions – civilian, military, and government alike," Ben Moshe wrote. "Israel's advanced capabilities in elite technology, cyber, medicine, agriculture, and more have the potential to contribute technologically to almost every aspect of China's buildup plans. Thus, Israel is an attractive source of technologies needed in China, as explicitly expressed by the Comprehensive Partnership for Innovation signed between the countries in 2017." 
Haaretz published an article on this topic last week  asking, "How Deep Has Chinese Intelligence Penetrated Israel?"
China has made it clear that it wants to dominate global tech and become a world technological leader. China's 10-year "Made in China 2025" plan – which China's Ministry of Industry and Information Technology released in 2015 –aims to make China a global tech leader by accelerating innovations in 10 strategic areas. Among them are electric cars and other new energy vehicles, next-generation information technology and telecommunications, advanced robotics and artificial intelligence, emerging bio-medicine, new materials, aerospace engineering and agricultural technology. 
Spying on Israel, and stealing its know-how and innovations, would make it easier for China to reach those goals.
China's spying, deception and theft of foreign technology, as a means to become a dominant technological power, is one of the major causes of tension between China, the U.S. and other Western countries. In July 2020, FBI Director Christopher Wray said that Chinese theft of U.S. intellectual and other property was happening on "a scale so massive that it represents one of the largest transfers of wealth in human history."
"China uses a diverse range of sophisticated techniques—everything from cyber intrusions to corrupting trusted insiders," Wray said.
Of particular concern is China's spying on the Israeli military. 
"The security establishment and the Israeli Defense Forces (IDF) are likely a target of said Chinese intelligence efforts, both in themselves and considering their deep connections with their counterparts in the United States," Ben Moshe wrote. "The objects of these efforts would include major weapon systems in Israel that are developed in cooperation with the United States or produced by it, with some of the Israeli industries having subsidiaries in the United States, while others produce components that are integrated in American weapon systems. It is likely that advanced Israeli military technology designated for export is also a target of Chinese intelligence activity, including within the territories of the countries that have acquired it."
This is particularly concerning, because China and Iran have signed and begun to implement a comprehensive strategic 25-year partnership agreement on economic and security cooperation that includes intelligence sharing.
Ben Moshe concluded that the Chinese spying threat, especially to the military-industrial system, "demands protection and ensuring the highest existing level of response, while closely cooperating and coordinating with the security agencies in the United States. In addition, it is important to increase the resilience of governmental, industrial, civilian, and academic systems to foreign intelligence activity, which entails strategic and military risks and the loss of intellectual capital and technology, along with business and economic damage."
Until now, Israel has appeared to value its Chinese investments higher than protecting itself from Chinese spying. In September 2021, Israel inaugurated a new port terminal in Haifa Bay. The Chinese majority state-owned company Shanghai International Port (SIPG) runs the terminal. The U.S. warned Israel that awarding China the opportunity to run the port – SIPG will run it for the next 25 years – could damage U.S.-Israeli security cooperation, as U.S. navy ships cannot dock in the nearby Israeli naval base due to the Chinese intelligence threat. 
The question is whether Israel is willing to take wide-ranging protective measures against the Chinese intelligence threat at the expense of Chinese investments.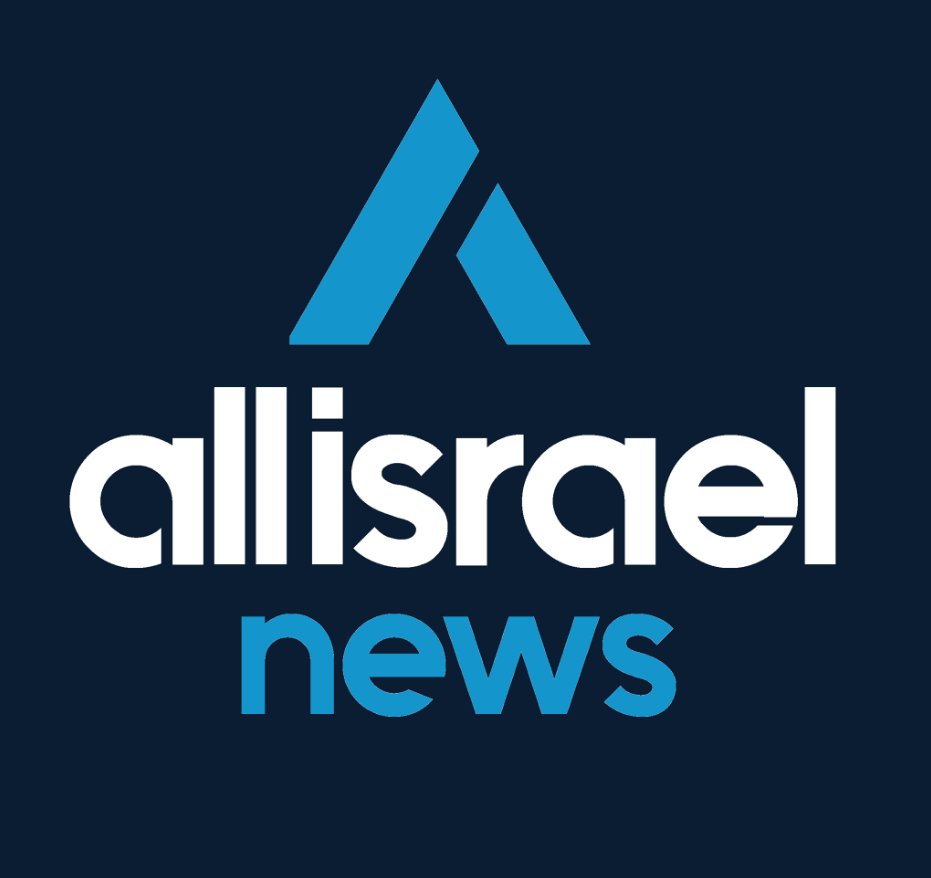 The All Israel News Staff is a team of journalists in Israel.
A message from All Israel News
Help us educate Christians on a daily basis about what is happening in Israel & the Middle East and why it matters.
For as little as $5, you can support ALL ISRAEL NEWS, a non-profit media organization that is supported by readers like you.
Donate to ALL ISRAEL NEWS
Current Top Stories
Comments