Opinion Blog / Guest Columnist
ALL ISRAEL NEWS is committed to fair and balanced coverage and analysis, and honored to publish a wide-range of opinions. That said, views expressed by guest columnists may not necessarily reflect the views of our staff.
Chen Amir:  The hero who sacrificed his own life to save others
Hundreds attend the funeral of Chen Amir, a municipal security patrolman who was killed in a terror attack yesterday in Tel Aviv, at the cemetery in Kibbutz Reim, Aug. 6, 2023. Photo by Chaim Goldberg/Flash90
It wasn't until the close of Shabbat, that I heard about a terror attack that had just taken place in Tel Aviv about a half hour before, killing a security guard in its wake. 
As sad as that was, the news didn't hit me personally until I woke up the next morning. As usual, I went to read the morning newspaper, and although I saw the front-page photo of Chen Amir, it wasn't until I read a WhatsApp message, from his mother, Malka, my long-time friend from my days as a member of Kibbutz Reim, that I connected the depth of this horrible tragedy.
The message read, "Dear Cookie:  Sorry to inform you of the most difficult news. Our son Chen was murdered today in an attack in Tel Aviv during his shift as a patrol inspector. Tomorrow is his funeral in Reim if you want to come."
I could hardly believe what I was reading. My dear friend's son, who, coincidentally, lived in my town, had been murdered by a terrorist. It was more than I could take in, but, as heartbreaking as it was, it is the sad reality of the risk taken by our security forces, to which Chen belonged, with great pride. 
Only age 42, the father of three young daughters, was laid to rest at the kibbutz where he was born and grew up. Although I've been to more funerals than I'd like to remember, none of them even came close to this one. The numbers were in the thousands – so much so, that no parking spaces remained in the vast kibbutz which was unable to accommodate any further vehicles. The masses of people filled the entire cemetery grounds with overflow outside, all while a drone hovered overhead to provide an extra level of security.
It seemed as if half the country's security forces were there as they all came dressed in uniform. The mayor of Tel Aviv, Ron Huldai spoke of Chen's bravery and selflessness in making sure that the terrorist could not execute a massacre in the trendy Nahalat Binyamin area, where diners traditionally go to eat at the end of Shabbat or just hang out on the pedestrian walkway. Chen, a resident of Bat Yam, was also eulogized by Zvika Roth, our municipality head who spoke of his amazing character, stating that if each one of us could just take a piece of that and emulate it, how much better could we make this world?
The name Chen means "grace" and another speaker spoke about how he emulated that word in all of its fullness. He was remembered as the first to volunteer for anything, the first to help, to do whatever was needed. And, in true form, demonstrating the humble and loving person he was, even at the end of his life, Chen made a difference in the lives of so many others by donating his organs to those who needed them.
Although never knowing that this particular Shabbat would be his last, he returned to his beloved kibbutz to have dinner with his mother, father, sister and her family, as well. Thanking them for the wonderful dinner and memorable afternoon, he parted ways with them, early enough, so as not to arrive late for his appointed security rounds on his motorcycle. Little did everyone know that this would be the last dinner they'd ever eat together.
Chen leaves the love of his life, Vered, and their three children, who are devastated that they have lost the solid rock of their life, but as his oldest daughter said to her mother, "We know that he, our father, gave his life to save others but the pain in my heart will never go away."
It was just a few days ago, during Israel's equivalent of Valentine's Day, that Chen told his wife how excited he was to grow old with her. Now that won't happen, because a hateful terrorist stole those precious years that they would have had together. However, the terrorist himself will wreak no more terror as Chen's backup shot him dead on the spot. The backup officer immediately shouted on his radio that a terrorist attack had just taken place, seriously injuring his partner, who had been shot in the head, once he confronted what he believed to be a suspicious person roaming around the area.
Many of the eulogizers called Chen Israel's hero, who made the ultimate sacrifice in order to save countless others from what could have likely been a massacre, had the terrorist been able to carry out the attack he had intended.
It didn't take long for Tel Avivians to also express their deep appreciation and sadness as they honored him by draping the park bench closest to the murder area with candles, flowers, his smiling face and their own personal messages of thanks to him for his heroic deed of taking the bullet for them.
Chen's parents, in their late 70s, should not be burying their son who still had his entire life before him, but despite the tragedy of his death, he stands as a great example of one who loved his country unto death, and that is something that a terrorist's bullet can never take away. 
His deep compassion, concern and care that so characterized him as a young man, who had been taught the meaning of personal sacrifice, putting others first and being a helping hand to those in need, will remain his great legacy as the man who put it all on the line for the people of Israel.
It was an honor to know Che for even that brief time in the 90s when he was still a boy. Even then, everyone could see a special tenderness about him.
May his memory forever be blessed as one of the great men of Israel, and may his family be comforted by the Merciful God who created the wonderful example of a life well-lived by Chen Amir, Israel's Hero!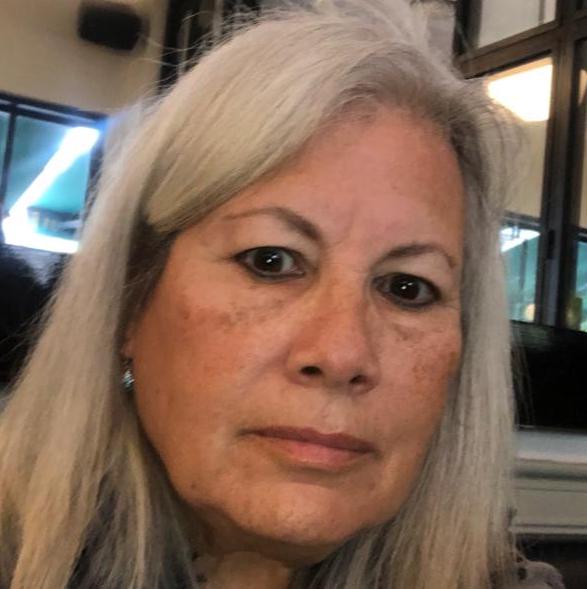 A former Jerusalem elementary and middle-school principal and the granddaughter of European Jews who arrived in the US before the Holocaust. Making Aliyah in 1993, she is retired and now lives in the center of the country with her husband.
Popular Articles
A message from All Israel News
Help us educate Christians on a daily basis about what is happening in Israel & the Middle East and why it matters.
For as little as $5, you can support ALL ISRAEL NEWS, a non-profit media organization that is supported by readers like you.
Donate to ALL ISRAEL NEWS
Latest Stories
Comments