Can Israeli food tech address the growing global food crisis?
Plant-based alternatives to meat have taken root in the Start-Up Nation, with the potential to serve markets worldwide in the face of a global food crisis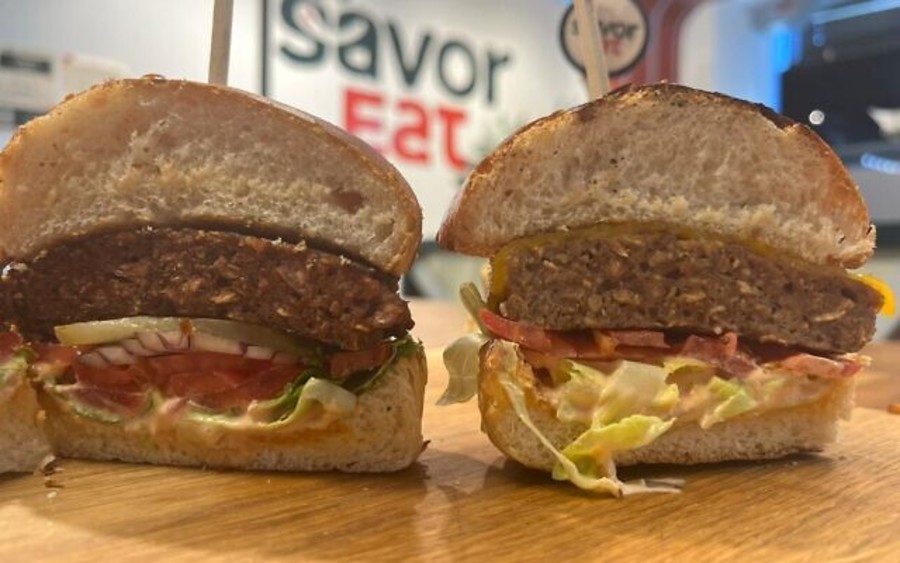 SavorEat's 3D-printed pork breakfast sausage patty served at the company's office kitchen in Rehovot, July 2022. (Photo SavorEat)
3D-printed food is no longer science fiction in Israel. 
Israeli food-tech start-up company SavorEat in Rehovot has launched a new range of 3D-printed food products that includes vegan turkey burgers and allergen-free pork patties.
The company's vegan beef burgers are being already served already at the popular Israeli burger chain BBB. However, due to limitations in the domestic market, the Israeli company is considering markets abroad – the American food market in particular. 
In August 2021, SavorEat launched its U.S. pilot, offering 3D-printed plant-based burgers, after signing an agreement with Sodexo Operations, a U.S. subsidiary of the French food services company Sodexo.
SavorEat Co-founder and CEO Racheli Vizman told Israeli media that newly-developed products have been customized to the important American market. 
"The new products were developed to adapt to SavorEat's primary market – the U.S. The many tests we conducted show that these two products are trendy among American target audiences," Vizman said. "We also developed them in preparation for the first commercial activity expected to begin in the U.S. by the end of this year, as part of our collaboration with Sodexo."
Vizman established SavorEat in 2018 with her business partners Ido Braslavsky and Oded Shoseyov, both professors. 
In addition to its 3D-printed plant-based meat-alternative product range, SavorEat has developed a "robotic chef" that prepares patties in accordance with given specifications. 
Similar in size to a washing machine, the robotic device can cook custom-made burgers with varying amounts of protein, fat, flavors, water and cellulose. The 3D burger can be cooked or grilled depending on customer preferences. 
While meat is loved worldwide, it is expensive. In addition, the meat industry reportedly has a disproportionally negative impact on the global climate. A 2021 study revealed that meat accounts for 57% of all greenhouse gases from global food production.
Food-tech companies like SavorEat can play a role in reducing greenhouse gases worldwide through their meat-alternative food products.
"At SavorEat, we are passionate about offsetting carbon emissions and reducing waste, which is why we created a product that can do both," Vizman said. 
"By expanding into other plant-based meats, we aim to provide greater variety and customization, to empower the planet to eat differently, with more healthy and sustainable options to reduce ecological impact," she said.
The world is facing further challenges that extend beyond global concerns about greenhouse-gas emissions. The Russian invasion of Ukraine – a leading grains exporter – has sparked a growing food crisis across the world. 
Millions of tons of grains are currently stuck in Ukraine due to the Russian invasion earlier this year, with shipments having been prevented or seized by Russian forces. 
In July, the United Nations warned of a "looming hunger catastrophe" caused by the Russian blockade of Ukrainian grains and other vital food products. 
David Beasley, the U.N. World Food Programme director, warned that some 50 million people in 45 countries worldwide are dangerously close to famine due to the combination of COVID-19 and the Ukraine crisis. 
 "The international community must act to stop this looming hunger catastrophe in its tracks – or these numbers will explode," Beasley cautioned. 
The senior U.N. official further stated that the food crisis was particularly dire in poor developing countries, where a growing number of people cannot afford the rising food prices.
"Global food markets have been plunged into turmoil, with soaring prices, export bans and shortages of basic foodstuffs spreading far from Ukraine's borders. Nations across Africa, the Middle East, Asia and even Latin America are feeling the heat from this conflict," Beasley said.
Food-tech companies in Israel and elsewhere have an opportunity to step in with solutions to address of the world's food crisis by providing cost-efficient, plant-based food products to the world market.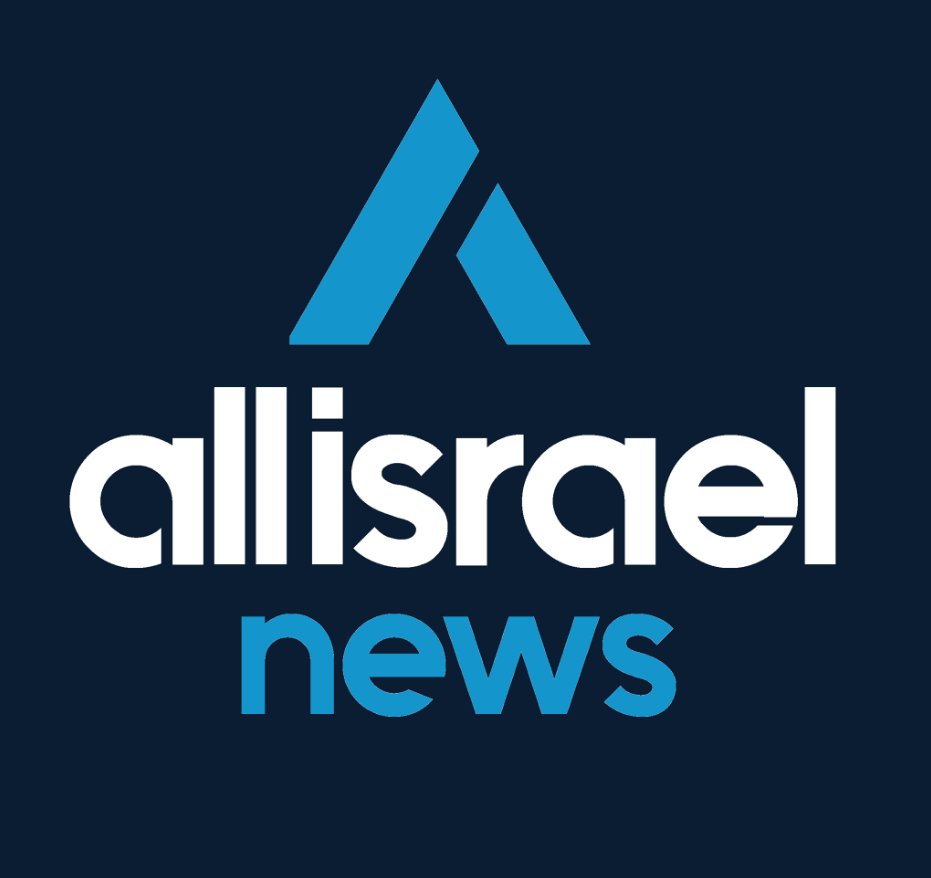 The All Israel News Staff is a team of journalists in Israel.
A message from All Israel News
Help us educate Christians on a daily basis about what is happening in Israel & the Middle East and why it matters.
For as little as $5, you can support ALL ISRAEL NEWS, a non-profit media organization that is supported by readers like you.
Donate to ALL ISRAEL NEWS
Current Top Stories
Comments