Can Israel trust Turkey?
Turkey doesn't want to be left out of economic advances in the region, making room for optimism despite a volatile history between the two nations
Israeli Foreign Minister Yair Lapid meets with Turkish Foreign Minister Mevlüt Çavuşoğlu in Turkey, June 23, 2022 (Photo: Yair Lapid/Twitter)
Israel should be skeptical of Turkey's decision to renew relations with the Jewish state, an expert on the matter told ALL ISRAEL NEWS a day after the two nations announced plans to improve bilateral relations. 
"No state can trust another state," said Dr. Hay Eytan Cohen Yanarocak of Tel Aviv University's Moshe Dayan Center for Middle Eastern and African Studies. "Israel should watch Turkey's intentions very closely."
According to Yanarocak, Turkey's economic crisis just one year before the next general election – the lira has seen a sharp decline and inflation is about 80% – has led the country to make this U-turn.
"If Erdoğan wants to remain in power, he has to deliver an economic miracle and that can only be delivered through foreign investment," Yanarocak explained. If Turkey remains at odds with Western countries and Israel, it cannot expect this investment. 
In 2021, trade of goods and business services between Turkey and Israel hovered around $8 billion, with a Free Trade Agreement that has not been updated since 1996. Dr. Gallia Lindenstrauss, a senior research fellow at the Institute for National Security Studies who specializes in Turkish foreign policy, told ALL ISRAEL NEWS that two-way commerce could easily and quickly be increased.
Turkish President Recep Tayyip Erdoğan expected the Abraham Accords to crumble after former U.S. President Donald Trump departed from the White House, Yanarocak said. But he has watched the opposite happen. 
Turkey is eyeing deals struck between Israel, the United Arab Emirates, Bahrain and Morocco since the signing of the accords and does not want to become "an outsider in this region."
At the same time, the country is not only banking on Israel to achieve economic stability, but making similar gestures toward other countries in the Arab world, including Saudi Arabia, Egypt and Syria.
"We are not only talking about the changing dynamics of Turkish foreign policy vis-a-vis Israel," Yanarocak stressed. There is a radical change in Turkish foreign policy, as a whole, taking place. Israel is only a very small part of this puzzle."
And he cautioned that "in the case that Turkey would see a strong economy in the future, this could trigger a different policy change."
A VOLATILE HISTORY
Israel and Turkey had warmer relations at different points in recent history. During the 1990s, the countries enjoyed a "honeymoon" period between them, Yanarocak said, largely driven by sanctions imposed against Turkey by most of the world for its human rights violations against the Kurds. Israel was one of the only countries not to impose such sanctions and Turkey saw Israel as an important vehicle for obtaining state-of-the-art arms.
However, once those sanctions were removed and Turkey began developing its own defense industry, including cooperation deals with the European Union and Korea, it did not feel the need to maintain those ties. 
While Turkey did not immediately sacrifice Israel, a series of incidents caused a deterioration of ties. One of those was a surprise outbreak of Operation Cast Lead against Hamas in Gaza 2008 in the midst of negotiations between Israel and Syria, mediated by Turkey.
By 2010, when a Turkish flotilla bound for Gaza was raided by Israeli commandos, relations were effectively severed for the next six years.
In 2016, Israel and Turkey agreed to resume full diplomatic relations again, only to have them break down again two years later, in response to the U.S. decision to move its embassy from Tel Aviv to Jerusalem. 
"We do not know if this current normalization will survive or will be more durable compared to the previous ones," Yanarocak said. 
He added that the result of the normalization will not necessarily involve any practical changes. 
As part of the agreement, ambassadors will be installed for the first time since 2018, the Israeli government said. But such a move is more symbolic than anything else. 
"I don't think it will create an earthquake effect, or be a breakthrough that we can all feel," Yanarocak said. "Rather it will probably crash down walls between people who are refraining from cooperating – at least in the open – and give them the sense that it is now kosher."
REASONS FOR OPTIMISM
There are some key differences, however, between this peace and previous ones, the experts said. For starters, Israeli President Isaac Herzog was hosted at the presidential palace in March to kick off these negotiations. He was greeted with Israeli flags and the Israeli national anthem playing in the heart of Ankara.
Similarly, Turkish Foreign Minister Mevlüt Çavuşoğlu visited Israel earlier this year, becoming the first top diplomat in office to visit the country in 15 years.
There were also signs of cooperation before the formal announcement on Wednesday, such as Turkey condemning terrorist attacks against Israeli civilians earlier this spring and working and the Turkish military working with Israeli intelligence to thwart potential attacks by Iran against Israelis inside Turkey. 
And, finally, Israel is coming to normalization this time around from a position of strength, Lindenstrauss said. 
"Israel has improved its regional standing and a lot of relations that used to be behind closed doors are now out in the open," she said. In parallel, Turkey is coming from a position of weakness… These different power symmetries do give more credibility to this normalization."
HOW WILL WE KNOW IF IT IS WORKING?
According to Yanarocak, if the recently-signed aviation agreement is implemented and respected – enabling Israeli airlines to fly to Turkey – that will be a first positive sign of progress in normalizing ties.
Another sign would be if Turkey thwarts Hamas terrorists from planning or carrying out attacks against Israel from Turkish soil, he said.  
Both experts admitted that the peace will be fragile, at least for the foreseeable future.
"It will be important that there is not any major eruption between Israel and the Palestinians or any serious incident in Jerusalem," Lindenstrauss said. "Those things put relations under pressure."
"Only time will tell," added Yanarocak. "But I am more optimistic this time."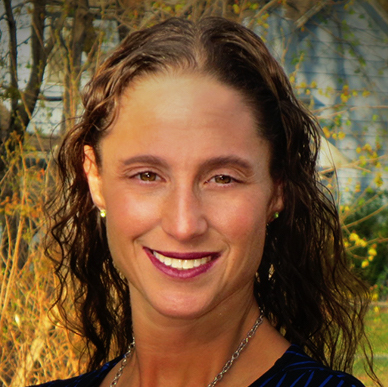 Maayan Hoffman is a veteran American-Israeli journalist and strategic communications consultant. She is Deputy CEO - Strategy & Innovation for the Jerusalem Post, where she also served as news editor, head of strategy and senior health analyst.
Popular Articles
A message from All Israel News
Help us educate Christians on a daily basis about what is happening in Israel & the Middle East and why it matters.
For as little as $5, you can support ALL ISRAEL NEWS, a non-profit media organization that is supported by readers like you.
Donate to ALL ISRAEL NEWS
Latest Stories
Comments