Can ESG woke agenda hurt Israel?
(Photo: Shutterstock)
Only a few years ago, there was no question about what guiding principles should be at the core of any investment decision made by investment management companies.
It goes without saying that their primary purpose has always been (and hopefully will continue to be) to make decisions that maximize financial returns to the greatest extent possible. In recent years, however, a trend has evolved among large investment firms that places political goals and "woke" ideology ahead of their clients' best interests. When it comes to selecting possible investment holdings by financial institutions, environmental, social, and governance (ESG) regulations are rapidly becoming significant components in the decision-making process.
Though environmental concerns may be considered valid to an extent, the determination to implement decisions based on them at any cost, along with the relatively ambiguous "social" part of ESG policies that may be open to interpretation, can have far-reaching detrimental consequences for the entire economy.
Business leaders who support the ESG movement promise to put in place diversity quotas for management staff, develop green energy projects, or find other ways to maximize profits while also advancing political and social goals that lean to the left.
Ironically, according to a Gallup poll conducted in 2021, it was found that 64% of respondents were not familiar with the term "ESG" and only 8% were fully aware of what it was. Still, large investment firms, such as pension funds, are leaning toward the newly developed criteria when they manage their clients' portfolios.
Elon Musk, the current CEO of Tesla, SpaceX, and Twitter, has been vocal in his criticism of ESG ratings. He highlighted last year, for example, that S&P Global gave oil and gas company ExxonMobil a high ESG score, but Tesla, which professes to be on a mission to reduce CO2 emissions, did not even make the list.
As a result, Elon Musk was less delicate in his description of ESG's principles, essentially calling it a scam. It may sound harsh, yet there are several examples of such incidents occurring in the recent past.
Certain shady characters have taken advantage of investors' desire for socially responsible businesses. For instance, Sam Bankman-Fried, the founder of the bankrupt cryptocurrency exchange FTX, who lost billions of dollars in customer assets through his trading firm, told a reporter that ESG has been "perverted beyond recognition" and boasted that he generated trust among "woke Westerners" by emphasizing his self-proclaimed "effective altruism." Elizabeth Holmes, the founder of the now-defunct healthcare venture Theranos, was widely recognized as one of Silicon Valley's most successful female entrepreneurs until being sentenced to federal prison on several fraud counts.
Furthermore, critics point to ESG funds' poor stock market results last year as evidence that the movement poses unwarranted dangers to investing performance. The Harvard Management Company, which manages the top university's endowment, stated that a recent $2.3 billion loss was due to fossil fuel divestment efforts. In its letter to the members of the Harvard community, its CEO, N.P. Narvekar, stated that the company did not participate in the conventional energy sector "given the university's commitment to tackling the impacts of climate change, supporting sustainable solutions, and achieving our stated net zero goal."
Interestingly, the World Economic Forum, which is currently taking place in Davos, appears to be quite pro-ESG. Indeed, on Sunday, Michael Shellenberger, an independent journalist who has been involved in the publication of internal Twitter files revealing the company's collusion with federal law enforcement, posted a thread about the World Economic Forum's support for advancing ESG ideology in the corporate world.
So, how may corporate adoption of these new values hurt Israel? In the past eighteen months, two noteworthy instances have occurred to illustrate the possible dangers in this domain. One of those involved is Norway's sovereign fund, the world's largest of its kind, which recently made news by stating that it will review its investments in Israeli enterprises operating behind the so-called "Green Line". The fund's move appears to have been driven by ESG principles. This development has alarmed Israeli policymakers, who are concerned that a precedent of this magnitude could start off a chain reaction that will undermine the Israeli economy. Another case in point is Ben & Jerry's decision to cancel its license with its Israeli affiliate under the guidelines of the ESG.
Moreover, financial ratings firms that provide specialized ratings based on ESG factors have been found to use biased methodologies and sources that systematically produce lower ratings for Israeli companies and companies doing business with Israel, potentially without the full knowledge of the investors who rely on those ratings. Simply put, this is a great tool for anti-Israel activists to "advance" their campaign to delegitimize the Jewish State.
I want to believe that the people who advocate for ESG principles have the best of intentions, but the evidence so far shows that they are being heavily weaponized for purposes that aren't conducive to maximizing shareholder results. In light of this, I believe that policies pertaining to the environment, society, and governance are not only too vague and potentially legally dubious, but they are also financially irresponsible.
This article originally appeared here and is reposted with permission.
ALL ISRAEL NEWS is committed to fair and balanced coverage and analysis, and honored to publish a wide-range of opinions. That said, views expressed by guest columnists do not necessarily reflect the views of our management or staff.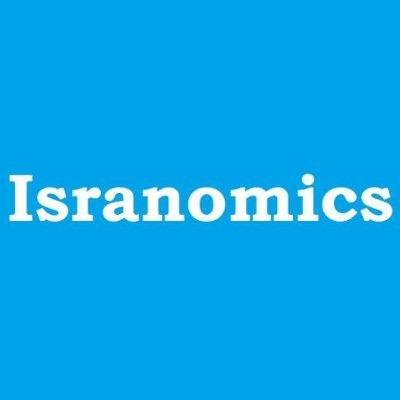 Isranomics.com is a website that takes a unique look at Israel's economy, business, and innovations. It gives an overview of what's going on in the country's financial markets and provides its readers with useful information about Israeli companies that work in Israel and around the world. It is a good source of information for anyone who wants to get to know Israel from a non-political point of view.
A message from All Israel News
Help us educate Christians on a daily basis about what is happening in Israel & the Middle East and why it matters.
For as little as $5, you can support ALL ISRAEL NEWS, a non-profit media organization that is supported by readers like you.
Donate to ALL ISRAEL NEWS
Current Top Stories
Comments