Bridge builders in Jewish, Christian relations honored in Jerusalem event this week
Awards ceremony – co-organized by Jewish and Christian organizations – "celebrated" relations between pro-Israel Christians and Israeli Jews
Gidon Ariel of Root Source (center) honored Sharon Sanders (left) and Yehudah Glick (right) as Bridge builders in Christian-Jewish relations, Aug. 9, 2022. (Photo: All Israel News)
JERUSALEM—After centuries of persecution of Jews at the hands of Christians, the path to repairing relations is not an easy road, "but we must walk it together," one Christian leader urged at an event in Jerusalem this week.
Sharon Sanders, who along with her husband Ray founded Christian Friends of Israel, was a recipient of the Bridgebuilders 2022 Award, a project of Root Source – an organization that facilitates Jewish-Christian engagement – and Nations' Ninth of Av.
Sanders spoke at the gala event on Tuesday about how CFI began its ministry in Israel in 1985, reaching out to Holocaust survivors and terror victims, distributing humanitarian aid and changing the way that Christians think of the Jewish people and Israel. The first few years were spent breaking down barriers between Christians and Jews.
"I had a Holocaust survivor say to me, 'You're 2,000 years late. But you came,'" Sanders recounted.
Now, Sanders said, her biggest concern for Israel is not an Iranian attack, but another let down by the Church.
"When are we Christians going to make it right with the Jewish people? Repentance is part of that," she said.
Organized by Root Source and Nations' Ninth of Av, a movement of Christians who recognize the Jewish day of mourning, the Bridgebuilders 2022 Awards Ceremony also recognized Yehudah Glick as a top activist in Christian-Jewish engagement. Glick, a rabbi and former Knesset member, was shot in an assassination attempt in 2014 by a Palestinian outside the Menachem Begin Heritage Center where he had just delivered a lecture.
"This is really a very moving event. And today, for me, it's even more moving because we're having the event here," he said on Tuesday. 
Glick, the founder of the Shalom Jerusalem Foundation, leads groups of Jews and Christians alike to pray on the Temple Mount. He noted that the Bible says the days of fasting will be turned into rejoicing. Since the founding of the modern State of Israel, many wonder whether the time has come to stop fasting.
"We are happy to be the accelerators and we're happy to see it happening," Glick said of the increase in visitors to the Temple Mount. "When I started going up 30 years ago there were a hundred Jews going annually. This year we're going to be more than 50,000. The numbers are growing fast – but not fast enough."
He commended Christians who are linking arms with Jews in support of Israel and praying on the Temple Mount saying they are sending "a message of comfort" to Jerusalem. 
"Even today, in this wonderful event, we have people who are here in the audience, and watching us live, who are saying to Jerusalem, 'We love you, we love you and we want you,'" Glick said.
The "phenomenon" of engagement between pro-Israel Christians and Israeli Jews is only a few decades old and is an important step forward in relations, Root Source Executive Director Gidon Ariel told ALL ISRAEL NEWS.
"This event celebrates that. It celebrates the fact that Jews and Christians can be friends," he said.
These Christians are the "best friends Jews can have and they feel they have to repent for the sins of their forefathers," Ariel noted. 
Though the event took place on Aug. 9, it was connected to Tisha B'Av which fell this year on Sunday and is the most solemn day on the Jewish calendar. Jews mourn the destruction of both the First and Second Temples and a litany of other tragedies that befell them through history on or near this date. 
Some Christians came to Jerusalem to join the fast and the ascent to the Temple Mount as a way of reconciling the tragic history of Jewish-Christian relations.
Steve Wearp, one of the organizers of the Ninth of Av initiative and the founder of Blessed Buy Israel, emphasized that participation of Christians was not meant to replace or mimic the Jewish observance of Tisha B'Av. 
"You are waiting for us to take our place alongside of you," he said addressing the Jewish audience. 
Referring to Zechariah 8:23 that Gentiles will take hold of Jews "by the hem of his robe and say, 'Let us go with you, because we have heard that God is with you,'" Wearp said that Christians are "going to support you, we are going to carry you." 
Sanders called the gathering a "pivotal event" and "a courageous attempt by our Jewish friends to cross the bridge when our predecessors have let us down."
"You are vanguards of building this bridge over troubled waters," she said.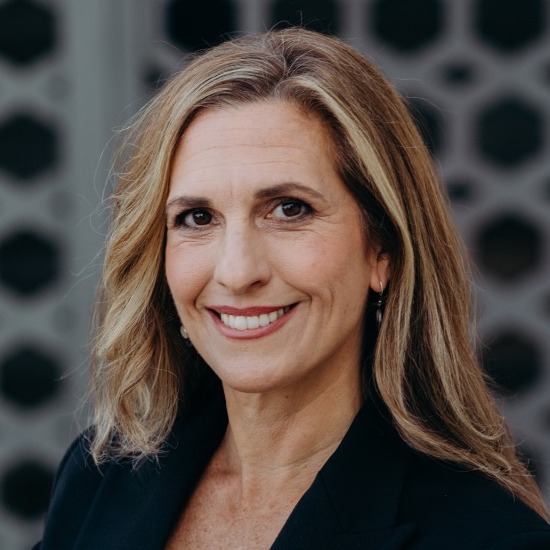 Nicole Jansezian was the news editor and senior correspondent for ALL ISRAEL NEWS.
Popular Articles
A message from All Israel News
Help us educate Christians on a daily basis about what is happening in Israel & the Middle East and why it matters.
For as little as $5, you can support ALL ISRAEL NEWS, a non-profit media organization that is supported by readers like you.
Donate to ALL ISRAEL NEWS
Latest Stories
Comments