Boycott of Herzog's speech to US Congress projected 'antisemitic message,' says Joel Rosenberg
ALL ISRAEL NEWS founder and editor-in-chief discusses growing antisemitism among Democrats during Newsmax interview 'Saturday Report with Rita Cosby'
ALL ISRAEL NEWS Founder and Editor-in-Chief Joel C. Rosenberg on Newsmax's "Saturday Report with Rita Cosby" (Photo: Screenshot)
When asked if the boycott of Israeli President Isaac Herzog's speech to U.S. Congress last week by some Democrats "projected an antisemitic message from at least some corners of the Democratic Party," there was one response from ALL ISRAEL NEWS Founder and Editor-in-Chief Joel C. Rosenberg.
"The short answer is 'absolutely yes. And it's repugnant!" Rosenberg replied during the July 22 interview on the Newsmax TV broadcast, "Saturday Report with Rita Cosby."
Rosenberg and former United States Army Reserve Lt-Col. Tony Shaffer, president of the London Center for Policy Research, spoke with host Rita Cosby about the growing trend of antisemitism, particularly among U.S. progressive Democratic Congress members.
During the interview, Rosenberg said U.S. Democrat Bernie Sanders, who is Jewish, has no legitimate criticism of Israel, despite his well-known anti-Israel stance on issues of policy and politics.
Sanders, a Democratic presidential candidate in the upcoming election, was one of the members of the party who boycotted Herzog's address to U.S. Congress last Wednesday.
"[Sanders] boycotted a fellow Jewish socialist," Rosenberg said. "Isaac Herzog is a wonderful man and he's a true Zionist, but he is a socialist. He was the head of the Labor Party in Israel. He's a fantastic man from a great family but he's not Netanyahu," Rosenberg continued.
"So, if your criticism is with Benjamin Netanyahu as prime minister, what would be the reason for boycotting the Jewish Socialist Labor Party president of Israel? It makes no sense. But it shows, really, that Sanders and 'The Squad'...it is antisemitism."
"Even if you're Jewish, you can still hate Israel, you can still hate Jews. And that's what we're seeing happen. And it's repugnant," Rosenberg added.
ALL ISRAEL NEWS Founder and Editor-in-Chief Joel C. Rosenberg on Newsmax's "Saturday Report with Rita Cosby" (Photo: Screenshot)
During the interview, other members of the Democratic squad, known for its anti-Israel position, were called out for boycotting Herzog's speech, including U.S. Democratic Congresswoman Pramila Jayapal (D-WA), following her recent statement accusing Israel of being 'a racist state.' Her incendiary remarks were made during a left-wing Netroots Nation Conference in Chicago earlier this month.
U.S. Representative Ilhan Omar (D-MN), was also mentioned as having said that Israel is "all about 'the Benjamins'" - a reference to Israel receiving U.S. financial support.
Omar, one of the progressive members of "The Squad," was the first to announce she would be boycotting Herzog's speech, when she wrote: "There is no way in hell I am attending the joint session address from a President whose country has banned me and denied Rashida Tlaib the ability to see her grandma." 
Cosby noted that U.S. White House Press Secretary Karine Jean-Pierre never officially condemned Jayapal for statements, despite affirming that she does not agree with antisemitic comments.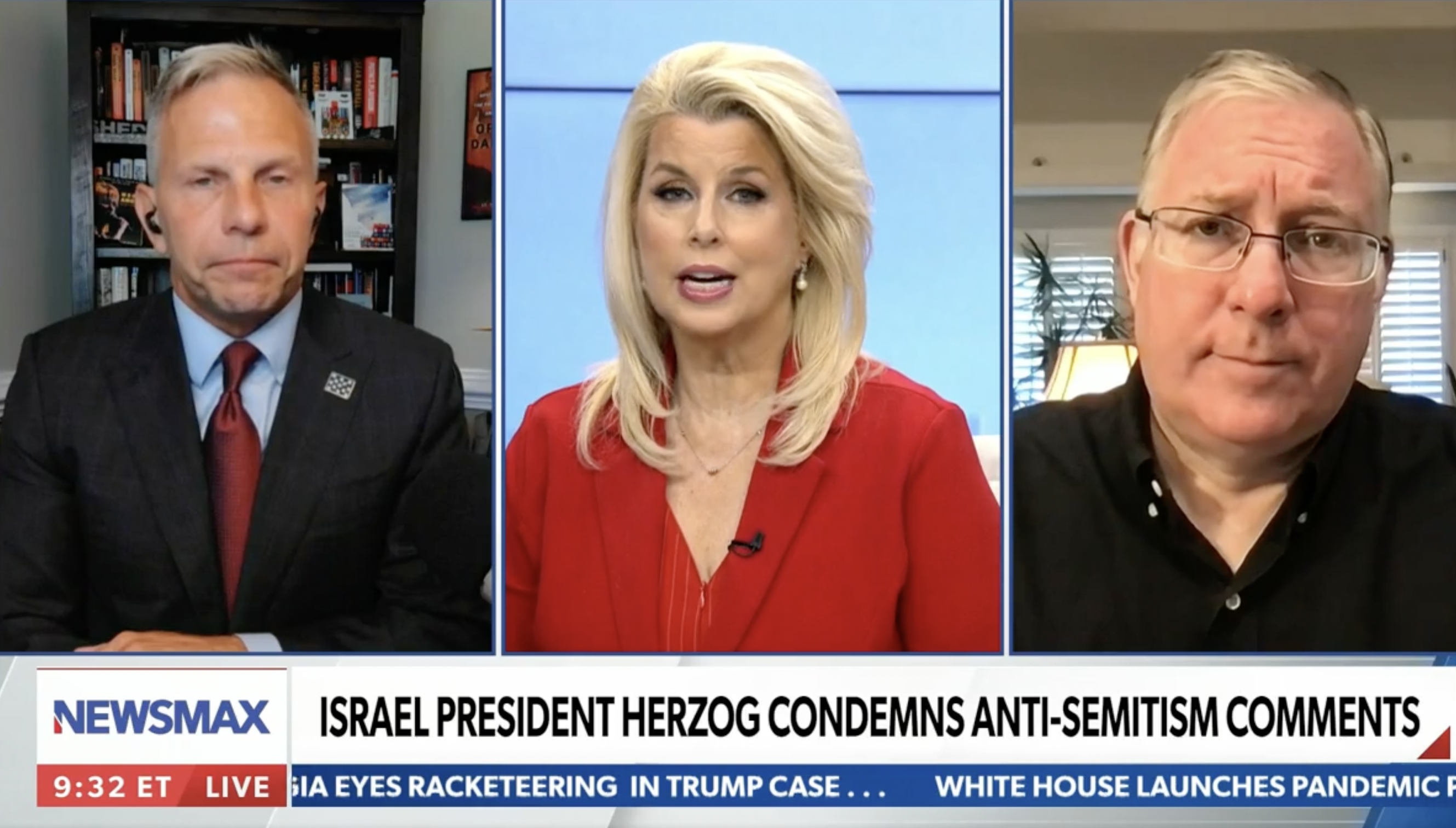 ALL ISRAEL NEWS Founder and Editor-in-Chief Joel C. Rosenberg on Newsmax's "Saturday Report with Rita Cosby" (Photo: Screenshot)
The Newsmax show host asked Shaffer if he thinks U.S. House Minority Leader Hakeem Jeffries should not let members of his own party make such remarks.
"Ms. Omar was removed from the Foreign Policy Committee because not only was she making these horrific comments publicly, I understand she was doing things to undermine our policy to support the Israeli democracy incessantly behind the scenes. This is not by chance. This is not a small thing," Shaffer responded.
Shaffer shared his observations about 'a severe case of racism' he has been witnessing among progressive Democratic party members.
"The entire progressive wing, not all Democrats, may be very clear on not all Democrats. I deal with Democrats all the time who are very much pro-Israeli. The progressive wing has been infected by what I can only describe as a severe case of racism."
Rosenberg concluded the interview by stating that U.S. President Joe Biden, despite his own pro-Israel convictions, has contributed to the current problem by refusing to invite Netanyahu to Washington after nine months since the prime minister resumed office.
"Biden refuses to meet with the democratically-elected prime minister of our country, Benjamin Netanyahu, because he doesn't like some of the people that Netanyahu is associated with in his political orbit. Are you kidding me? Biden is embracing Sanders. He's embracing 'The Squad. He seeks their endorsements. He heaps praise on them. He doesn't distance them. He doesn't condemn them," Rosenberg said.
"And that's what's so dangerous, because Biden is one of the most pro-Israel people in the Democratic Party. And yet he will not condemn this repugnant, racist, anti-Semitic, anti-Israel behavior."
"Thank God, 195 Democrats voted against them just this past week," he said, referring to the pro-Israel resolution to reject antisemitism that was passed in the US House last Wednesday. The resolution was passed with an overwhelming 412-9 favorable vote.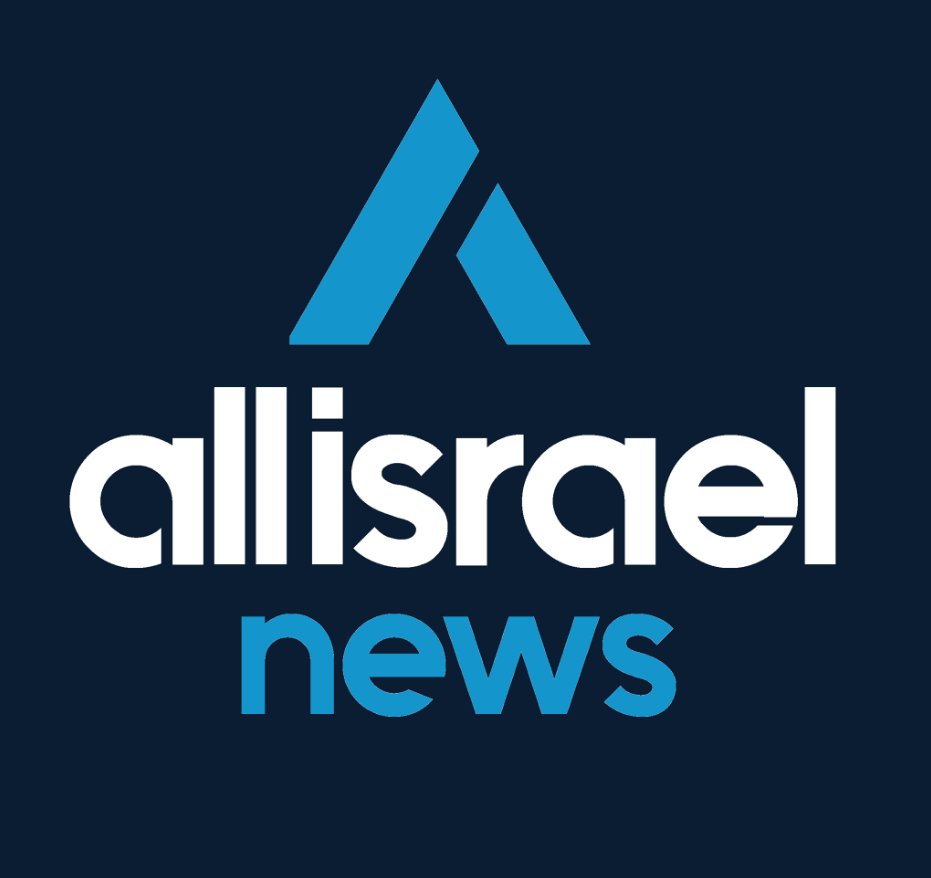 The All Israel News Staff is a team of journalists in Israel.
Popular Articles
A message from All Israel News
Help us educate Christians on a daily basis about what is happening in Israel & the Middle East and why it matters.
For as little as $5, you can support ALL ISRAEL NEWS, a non-profit media organization that is supported by readers like you.
Donate to ALL ISRAEL NEWS
Latest Stories