Opinion Blog / Guest Columnist
Booking.com goes politically woke
(photo credit: Shutterstock)
Who among us, while planning a vacation, has not used Booking.com in order to get competitive pricing for hotels, cars or flights. So, it is more than disappointing to see yet another company go political in an attempt to conform to what is now expected amongst businesses who are feeling the need to appear socially virtuous in today's corporate woke atmosphere.
Asserting that it is "company policy to add such a disclaimer to all areas considered to be a 'conflict zone'" (Some shriek, some shrug at Booking.com settlements 'warning' on jpost.com) when speaking about Israel's territories beyond the green line, they suddenly feel compelled to warn their customers who seek to travel to those places.  But what was seen by the international company as an important disclaimer ended up greatly angering many Israeli politicians – a move which will, undoubtedly, also offend and repel Israeli customers as well as many Zionistic supporters worldwide.
The warning, which is scheduled to appear as early as this week, will be posted on the Booking.com website stating that "visiting the area may be accompanied by an increased risk to safety and human rights or other risks to the local community and visitors." When speaking to Ynet, the company further elaborated as to why they found it necessary to take this measure, explaining, "Certain areas affected by conflict may pose a greater risk to travelers, so we provide our customers with information that helps them make decisions and encourage them to check their government's official travel guidelines as part of the decision-making process."
A quick view of the Booking.com website shows a statement put out by the company which expresses its commitment to human rights as it respects a particular code of conduct for corporate social responsibility. Within that statement, there is a section dedicated to modern slavery practices which includes the following wording: "We recognize that Modern Slavery in all its forms, including slavery, human trafficking, forced labor, debt bondage, descent-based slavery, servitude, child slavery, and forced and early marriage, is a global issue and an increasing problem. In fact, they state that there is a zero-tolerance approach within their own company for such practices, and while that is good to hear, I was unable to find a warning about booking a vacation in China where such practices against the Uyghur community is known to take place.
Nor does there seem to be a warning against discrimination and persecution of gays in Saudi Arabia, another venue where the company services its customers.
They do make a point of stating, "Our commitment to respect and promote human rights is based on internationally recognized standards and principles, including the United Nations Guiding Principles on Business and Human Rights." That sounds about right, because internationally recognized standards and principles, as well as the U.N. have a great track-record of exercising the hypocrisy of double standards when it comes to Israel while often turning a blind eye as they ignore real human rights abuses. Also, it's important to note that, "settlements" in the West Bank are considered a violation of international law, so these are the standards which Booking.com is choosing to recognize, although the company doesn't go as far as referring to the area as "the occupied territories."
While most hotels and Airbnb's, located beyond Israel's green line, may not be too reliant upon Booking.com for their day-to-day businesses, it is, likely, not lost on them that this new warning stems from pressure by political groups to both curtail tourism to those areas as well as be a punitive measure towards Israel which is very much the hallmark of the BDS Movement (Boycott, Divestment and Sanctions of Israel).
As one tour guide put it, "Just by doing it, they are highlighting the fact that there is a tourism industry and tourism services in Judea and Samaria." (JPost, 10/2/22)
But the question is – why would Booking.com even choose to get into this fray? Does it have an upside for them? Because offending customers is something which should be prevented at all costs.
While this is only speculation, it could be that they are going the route of ESG (Environmental, Social and Governance), a new distinction used to showcase a company's commitment to those same international ethical standards which Booking.com is committed to preserve.
But as those three foundational pillars of environmental concerns, social interaction amongst customers and communities as well as governance showing transparency, aspire to become the acid test for obtaining high scores amongst businesses, many see it as a new way to control companies and customers in order to get them to conform to the desired behaviors being imposed on them. 
The term ESG was first voiced by the United Nations Environment Program Initiative but, in recent days, has quickly gained support as the wave of the future for businesses who hope to enhance their global reputation and standing.  
What is important is that there is a rating system which determines whether or not you are seen as an ethical company in which to do business. Seventy or above is considered a good score while anything under fifty is bad. As more and more companies are getting on the ESG bandwagon, feeling the pressure to conform to these new expectations, it's entirely possible that this is a major consideration for Booking.com which sees their new warning policy as a step forward towards enhancing their social interaction rating as well as their transparency score.
After all, such companies as Microsoft, Accenture, J.B. Hunt, Texas Instruments, Oracle, Hewlett-Packard, Adobe, Nike, Apple, Mattel, Costco, Facebook, Goldman Sachs and Chipotle are among those who have already decided that there is, indeed, an upside to being in corporate lockstep with the new demands that they believe afford them the respect and admiration of those who are committed to the same values of more socially woke businesses.
It would seem that Booking.com is becoming a true believer in those same principles and has found a way to achieve higher ratings. It's just sad that it's at the expense of Israel, the only true democracy in the Middle East.
ALL ISRAEL NEWS is committed to fair and balanced coverage and analysis, and honored to publish a wide-range of opinions. That said, views expressed by guest columnists may not necessarily reflect the views of our staff.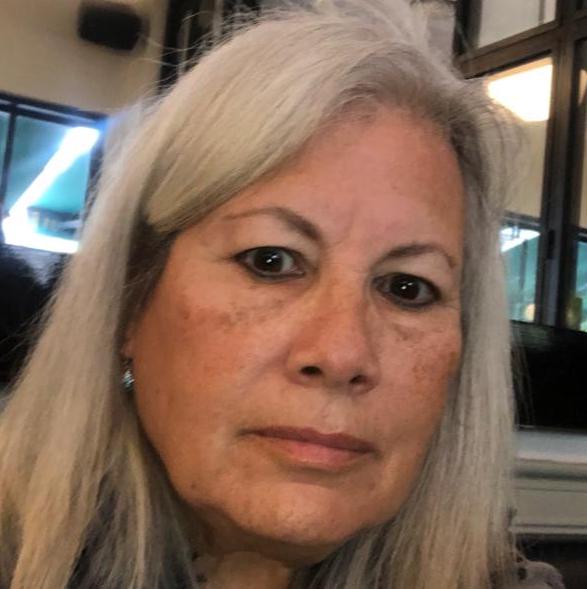 A former Jerusalem elementary and middle-school principal and the granddaughter of European Jews who arrived in the US before the Holocaust. Making Aliyah in 1993, she is retired and now lives in the center of the country with her husband.
Popular Articles
A message from All Israel News
Help us educate Christians on a daily basis about what is happening in Israel & the Middle East and why it matters.
For as little as $5, you can support ALL ISRAEL NEWS, a non-profit media organization that is supported by readers like you.
Donate to ALL ISRAEL NEWS
Latest Stories
Comments