Biden's foreign policy weakness has emboldened America's enemies, Joel Rosenberg tells Newsmax
ALL ISRAEL NEWS Editor-in-Chief Joel Rosenberg and newly-appointed CASEPAC Executive Director Bryan Leib weigh in on Biden, anti-Semitism and the Israel's loss of hope in Messiah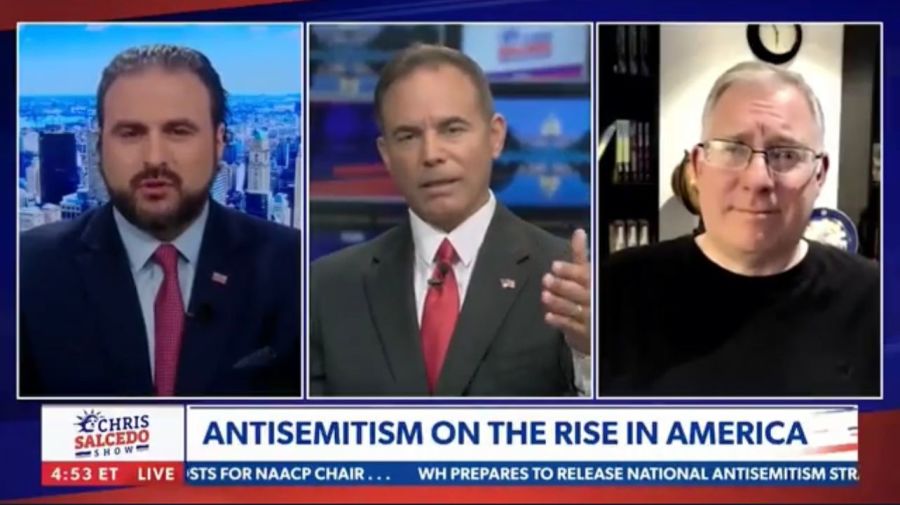 ALL ISRAEL NEWS Editor-in-Chief Joel C. Rosenberg (R) and CASEPAC Executive Director Bryan Leib (L) on The Chris Salcedo Show on Newsmax TV (Photo: Screenshot)
ALL ISRAEL NEWS Founder and Editor-in-Chief Joel C. Rosenberg appeared on The Chris Salcedo Show on Newsmax TV, together with the newly-appointed executive director of 'Combat AntiSemitism Everywhere Political Action Committee' (CASEPAC) Bryan Leib.
The two began by answering questions posed by the show's host, Salcedo, about U.S. President Joe Biden's comments at the G-7 Summit last weekend when Biden said, "We're not looking to decouple from China. We're looking to de-risk and diversify our relationship with China."
Biden also announced that U.S.-China relations should improve soon, saying, "In terms of talking with them, I think you're going to see that thaw very shortly."
The U.S. president appeared to downplay the significance of the spy balloon incidents earlier this year, and affirmed that he agreed to an open communication policy with Chinese President Xi Jinping last year. According to Biden, the policy changed following "this silly balloon that was carrying two freight cars worth of spying equipment."
Washington has tried to downplay the significance of the spy balloons, but not all officials agree with their assessment. United States Air Force Secretary Frank Kendall called the spy balloons "not highly consequential" on Monday, a statement made in comparison to Chinese intelligence gathering through spy satellites.
U.S. National Security Council Coordinator John Kirby was tight-lipped regarding what kind of data China may have gathered from the spy balloon, declining to answer questions about any communications.
Kirby was reportedly evasive about what actions the U.S. government took to prevent intelligence gathering by the balloon.
"Knowing it was going to enter U.S. airspace we took action to limit the ability of this balloon to garner anything of additive or especially useful content," he said.
During the Newsmax interview, Leib was critical of Biden's comments and attitude during the G-7 summit.
"I think Joe Biden foreign policy is all about emboldening our adversaries around the world, from China to Iran to Russia, all the above," Leib said. He also criticized Biden's dismissive comments regarding the spy balloon.
"It's so interesting that he makes light of this spy balloon, because I'll tell you who's not making light of it: The American people and a lot of our elected officials were not making light of it," he added.
Biden's foreign policy is best described as "America last," according to Leib, playing on former U.S. President Donald Trump's campaign promise to put "America first."
"I think we're heading into the two most dangerous years in the post-Cold War era," Rosenberg agreed, adding that Biden's foreign policy weakness has emboldened America's enemies.
Rosenberg said that Biden's weakness caused Vladimir Putin "to make his move and invade Ukraine." That same weakness has led Iran to pursue its nuclear program in earnest, while spurning Biden's efforts to revive the Joint Comprehensive Plan of Action (JCPOA), according to the ALL ISRAEL NEWS founder.
"The Iranians aren't going to do that because they see Biden as weak," he emphasized, adding that China sees the weakness as well, and could decide to invade Taiwan.
Rosenberg also criticized the Biden administration's handling of the U.S.-Mexican border crisis.
"He's letting terrorists flow through with 5.5 million other people on the border on every front," said Rosenberg. "I can barely see a front right now where Joe Biden is showing strength for America rather than weakness."
Leib talked about his new role as executive director of CASEPAC, adding that the organization is "going on the offense against anyone at a federal level that spews anti-Semitism."
This includes "anti-Israel, anti-Zionism and traditional old-fashioned Jewish hatred," Leib stated.
Salcedo asked Rosenberg about his recent op-ed, which highlighted a survey that revealed that 45% of Israeli Jews don't believe in the coming of Messiah.
Rosenberg said part of the explanation is lost hope over so much time.
"From a Jewish perspective, they feel like, 'Well, we've been waiting for 3,000 years. No messiah has come,.' Rosenberg said. "Almost half the country has given up."
He also called attention to the deliberate move to secularize Israeli society, claiming that it "is causing tensions politically, socially, culturally and, certainly, spiritually."
Rosenberg will continue to explore the survey results during op-eds here on ALL ISRAEL NEWS and during interviews on his weekly show, THE ROSENBERG REPORT, which airs on Thursday evenings at 9 p.m. EST on TBN.
Click here to watch the full interview on Newsmax TV's "The Chris Salcedo Show."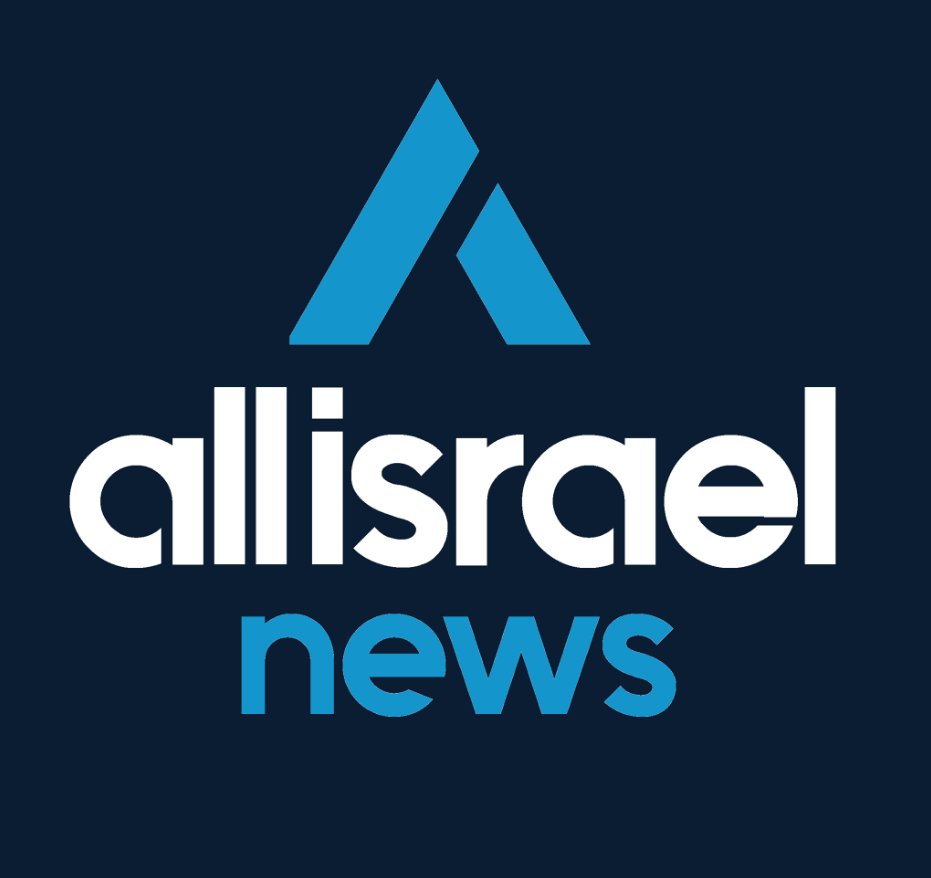 The All Israel News Staff is a team of journalists in Israel.
A message from All Israel News
Help us educate Christians on a daily basis about what is happening in Israel & the Middle East and why it matters.
For as little as $5, you can support ALL ISRAEL NEWS, a non-profit media organization that is supported by readers like you.
Donate to ALL ISRAEL NEWS
Current Top Stories
Comments