Biden's chief Iran envoy warns of 'escalating crisis' over Iran nuclear program – admits time running out to negotiate a deal – as Israeli president calls crisis a 'ticking time bomb'
Also: Jake Sullivan, Biden's national security advisor, is in Israel days before Christmas for urgent talks on Iran crisis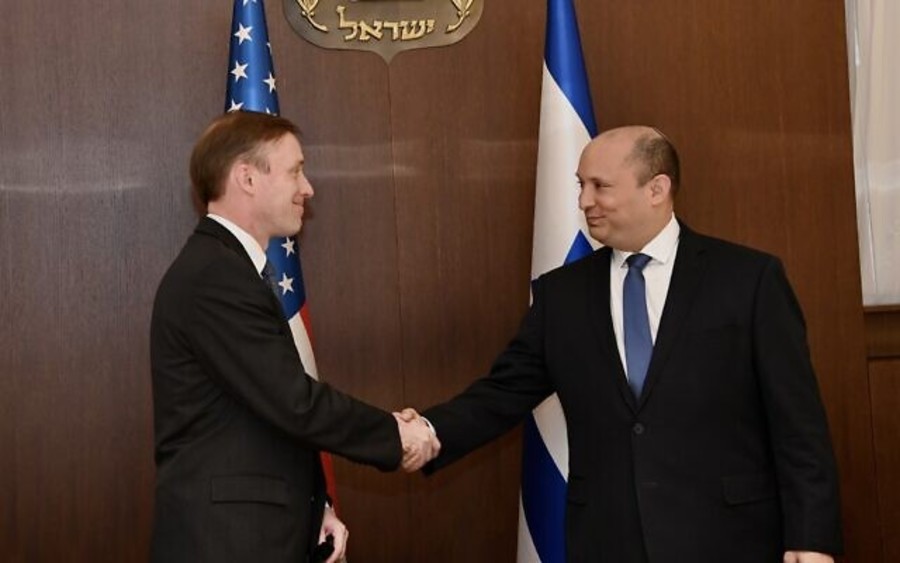 U.S. National Security Advisor Jake Sullivan meets Israeli Prime Minister Naftali Bennett, Dec. 22, 2021 (Photo: David Azagury/US Embassy Jerusalem)
WASHINGTON, D.C.—Israeli military officials are aggressively ramping up preparations for possible air strikes against Iran's nuclear facilities.
No one in Israel wants war.
But the latest intelligence indicates that Iran is dangerously close to being able to build its first set of operational nuclear warheads.
Rob Malley – the Biden administration's chief Iran negotiator – is now publicly warning that time to negotiate a deal is quickly running out and is measured in "weeks," but "not much more than that."
Jake Sullivan, Biden's national security advisor, decided to fly to Israel this week – just days before the Christmas holidays – to meet with Prime Minister Naftali Bennett, Defense Minister Benny Gantz, Foreign Minister Yair Lapid, President Isaac Herzog, and other senior Israeli officials.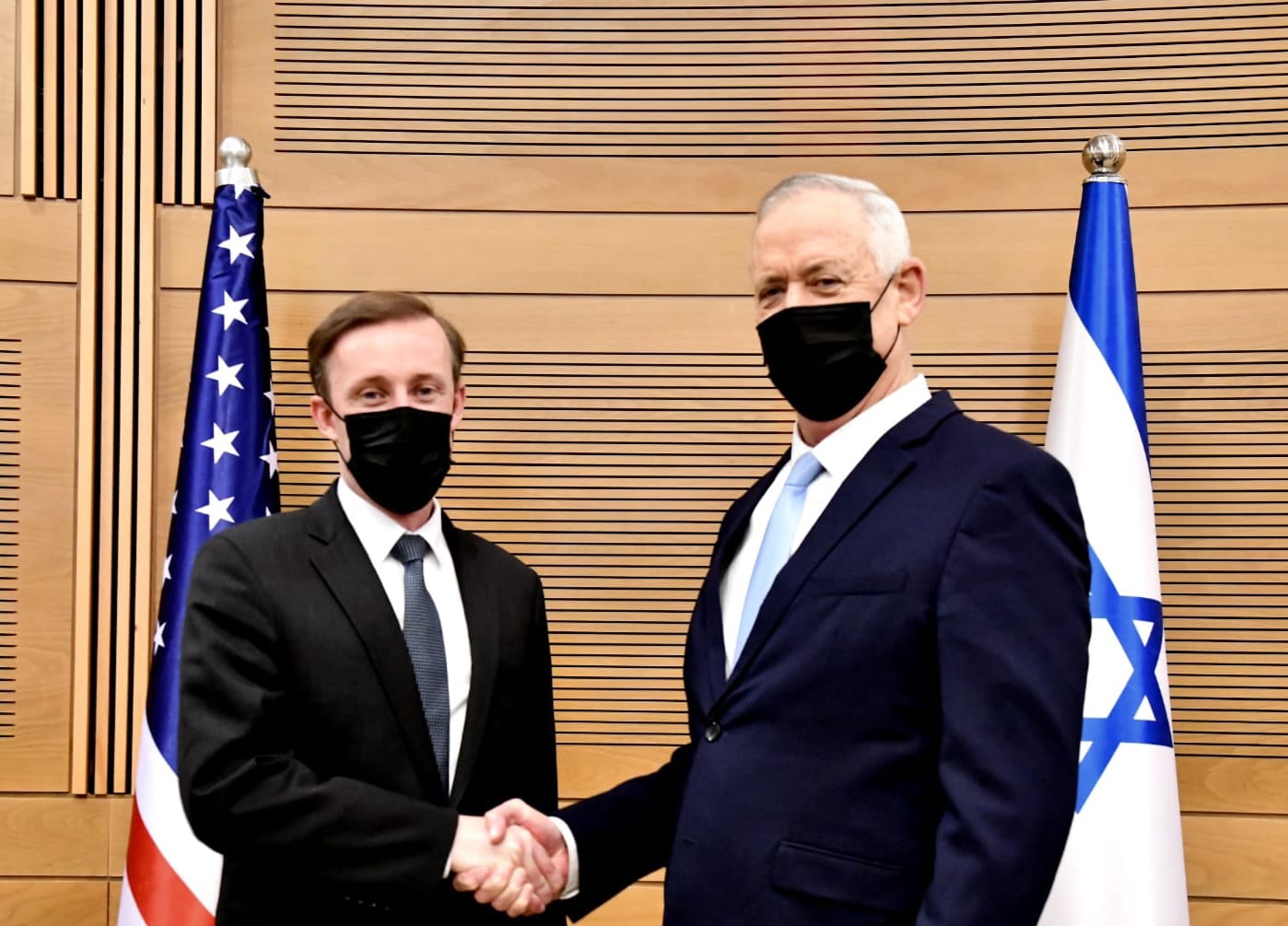 U.S. National Security Advisor Jake Sullivan meets Israeli Minister of Defense Benny Gantz, Dec. 22, 2021 (Photo: Ariel Hermoni/IMOD)
The topic: what will the U.S. and Israel do if Iran rejects more talks, or simply drags them out and races to build The Bomb?
"These days are pretty important," Bennett told Sullivan in public remarks in English ahead of their meeting, according to the Times of Israel. 
"What happens in Vienna has profound ramifications for the stability of the Middle East and the security of Israel for the upcoming years. And that's why it's such a timely meeting."
MALLEY WARNS TIME IS RUNNING OUT
"If they [Iranian nuclear scientists] continue at their current pace, we have some weeks left but not much more than that, at which point, I think, the conclusion will be that there's no deal to be revived," Malley said on CNN on Tuesday, warning that Tehran is very close to being able to break out and build thermonuclear devices.
"At some point in the not-so-distant future, we will have to conclude that the JCPOA is no more, and we'd have to negotiate a wholly new different deal," Malley said, using the initials for the Joint Comprehensive Plan of Action, the clunky, bureaucratic term for the 2015 nuclear deal with Iran.
He warned this would lead to an "escalating crisis."
"Iranian officials insist on the immediate removal of all sanctions before reversing any of its nuclear progress," CNN reported. "The Biden administration is prepared to present a 'sequence of steps' with Iran to return to nuclear compliance, but cannot bind a future US president to the deal."
"We are prepared with a system where both sides will know who is going to do what, when, and we're prepared to negotiate that," Malley told CNN anchor Becky Anderson.
"It seems very clear (Iran) is trying to build leverage by expanding their nuclear program and hoping to use that leverage to get a better deal," Malley said. "It won't work."
"If they try to build more leverage, number one, they will not get a better deal because what we say we're prepared to do is what was negotiated five years ago, (but) secondly their strategy is going to backfire if that is their approach," he added.
"A TICKING TIME BOMB"
Israeli President Isaac Herzog, who met Tuesday with Sullivan in Jerusalem, also warns that the time to stop Iran diplomatically is running out.
Israeli President Isaac Herzog meets with U.S. National Security Advisor Jake Sullivan (Photo: Haim Zach/GPO)
"Iran is a ticking time-bomb that threatens Israel and the whole Middle East," Herzog said Wednesday while speaking on an Air Force base. 
"This matter is a point of agreement in Israel's society and leadership," Herzog said, according to a report in the Jerusalem Post. "I am following the negotiations around the nuclear deal, and I call on the international community not to be led astray and not to underestimate the gravity of the threat."
Herzog added: "The Iranian nuclear threat must be neutralized once and for all, with or without an agreement. Iran must not be allowed to acquire nuclear weapons capabilities."

Joel C. Rosenberg is the editor-in-chief of ALL ISRAEL NEWS and ALL ARAB NEWS and the President and CEO of Near East Media. A New York Times best-selling author, Middle East analyst, and Evangelical leader, he lives in Jerusalem with his wife and sons.
A message from All Israel News
Help us educate Christians on a daily basis about what is happening in Israel & the Middle East and why it matters.
For as little as $5, you can support ALL ISRAEL NEWS, a non-profit media organization that is supported by readers like you.
Donate to ALL ISRAEL NEWS
Current Top Stories
Comments