UNITED NATIONS SPEECH — ANALYSIS
Biden at UN vows to strengthen US alliances, but mounting evidence actually shows he's straining them instead
"We thought America was back, while in fact, America withdraws," says one European official as Biden enrages, rattles French, British, German and Middle East leaders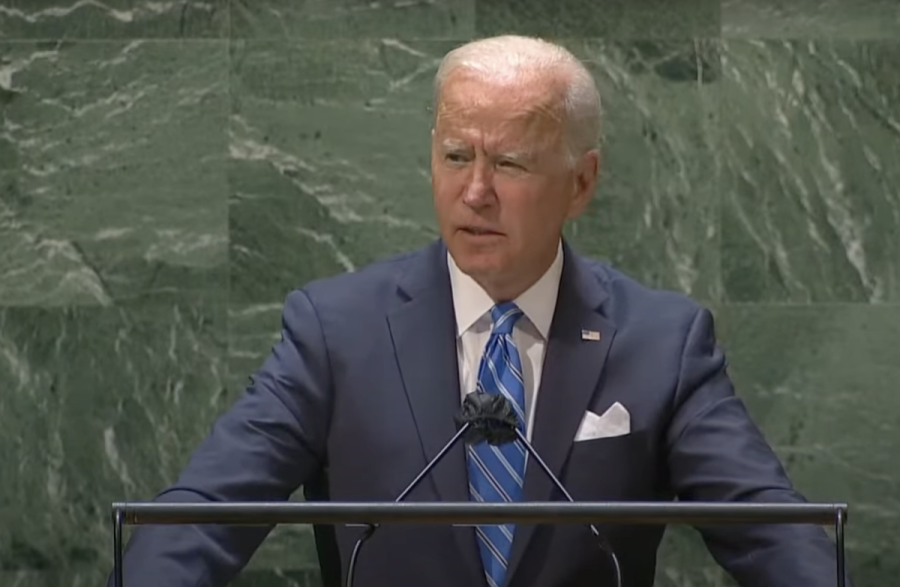 U.S. President Joe Biden addresses the 76th session of the United Nations General Assembly, Sept. 21, 2021 (Photo: screenshot)
ALBUQUERQUE, NM — U.S. President Joe Biden on Tuesday addressed the opening session of the United Nations General Assembly in Manhattan, declaring "a new era of relentless diplomacy." 
Biden vowed his administration is working to rebuild America's alliances that he says were severely strained during the Trump years.
"Our security, our prosperity and our very freedoms are interconnected, in my view, as never before – and so, I believe we must work together as never before," Biden told UN leaders.
He promised to "engage deeply with the rest of the world" and "work together with our partners toward a shared future."
Biden also insisted that climate change – not radical Islamist terrorism or the Iran nuclear weapons program – is the greatest threat to the world.
Yet Biden's words are ringing hollow in the ears of a growing number of European and Middle East leaders who see Biden as weak, in retreat and unable or unwilling to cooperate closely on critical issues of state.
Consider several examples. 
THE FRENCH FRACTURE
French President Emmanuel Macron last week angrily withdrew his ambassador to the U.S., so furious at Biden.
France is America's first and oldest ally, a special relationship dating back to the late 1700s.
Never in history has France withdrawn its ambassador from Washington.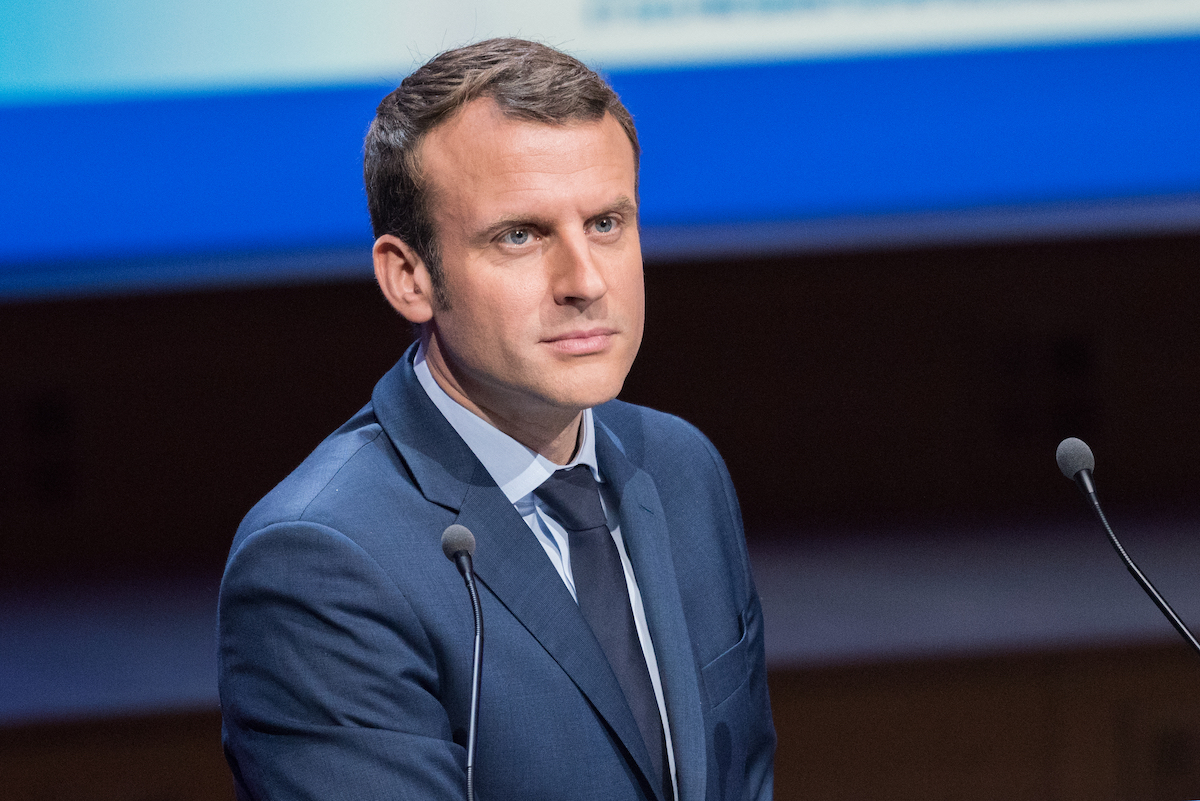 French President Emmanuel Macron (Photo: Shutterstock)
Macron's rage erupted over Biden's announcement that he had secretly negotiated a deal to sell U.S. submarines to Australia, without ever telling Macron.
Macron believed the Australians were going to buy French submarines and says he was blindsided by the Biden deal.
THE BRITISH BROUHAHA
If that weren't bad enough, Biden did not tell America's NATO partners in advance that he was going to surrender Afghanistan to the Taliban terrorist movement.
Nor did Biden tell NATO leaders in advance that he was going to abandon Bagram Air Force Base, leave $86 billion in U.S. military equipment behind, or leave American citizens and our allies behind enemy lines if they couldn't be evacuated by Aug. 31.
"We lived a little bit the great illusion," said French Parliamentarian Nathalie Loiseau. "We thought America was back, while in fact, America withdraws."
Loiseau is a close ally of Macron.
But the British are particularly aghast.
The moment Prime Minister Boris Johnson realized what Biden was doing, and saw Kabul falling to the Taliban with 450 British soldiers still in the theater, he tried frantically to call Biden.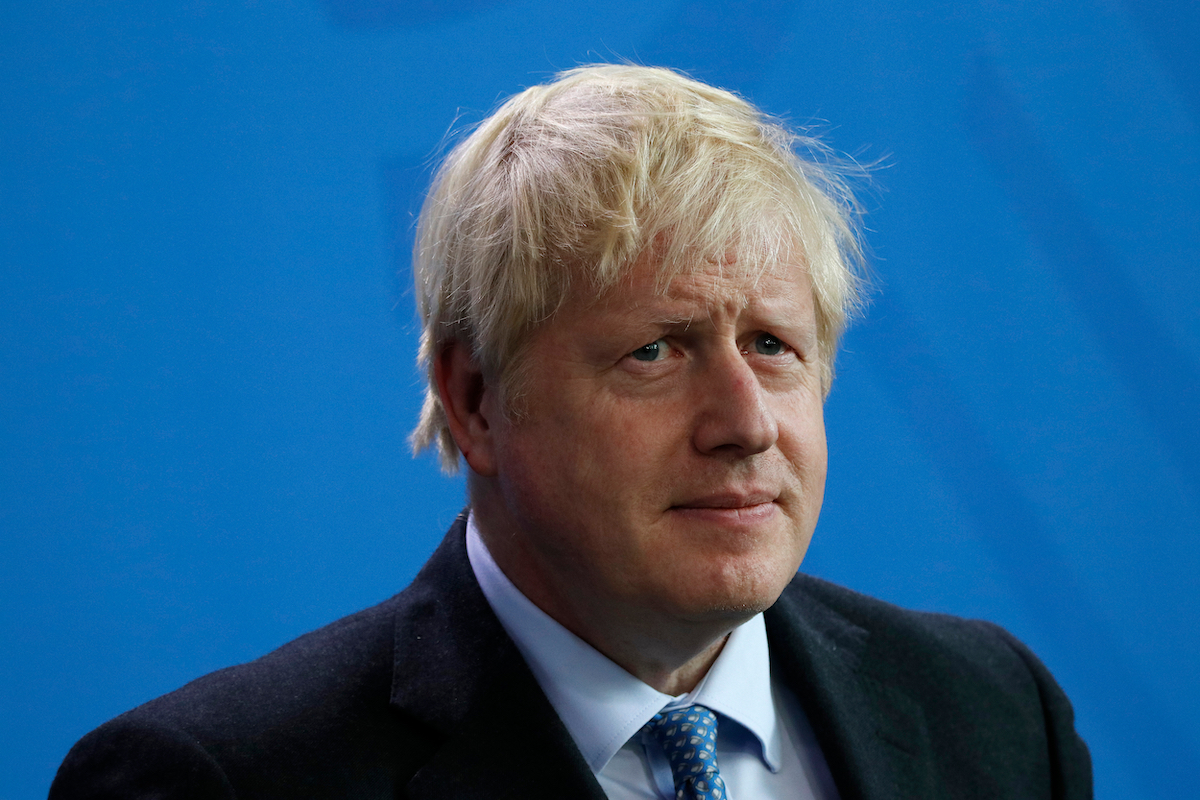 British Prime Minister Boris Johnson (Photo: Shutterstock)
Sources close to Johnson say he wanted to urge Biden not to throw away all the gains made in Afghanistan by NATO over the last twenty years.
Yet Biden refused to take Johnson's call for 36 hours as the crisis intensified.
Enraged, the British Parliament voted to hold Biden in contempt for what they regarded as his reprehensible treatment of such a vital ally.
Various MPs blasted Biden in particularly harsh language rarely, if ever, used toward an American commander-in-chief.
They called Biden's actions on Afghanistan "shameful" and "dishonorable" and even "catastrophic," according to The Economist, who also reported that Johnson is privately furious with Biden and refers to him among confidantes as, "Sleepy Joe."
Other leaks out of Westminster indicate that Johnson sees Biden as a "lightweight" and "inward-looking."
FORMER NATO LEADER CALLS BIDEN'S MOVES A "HUMILIATION" 
Lord Robertson, who served as NATO Secretary General from 1999 to 2004 and oversaw the first years of the allied war against the Taliban and al Qaeda, told reporters that he is "sad and sickened" to see Biden surrendering to the Taliban, calling the whole situation a "humiliation" that is "deeply, deeply depressing." 
"I find it ironic at best but tragic at worst that the anniversary of 9/11 is going to be commemorated in a few weeks' time with the Taliban back in control of Kabul – that is deeply, deeply depressing," Robertson said recently.
The withdrawal of troops from Afghanistan happened "far too quickly," he told reporters. 
"It didn't have to be like this." 
TENSIONS WITH GERMANY
Outgoing German Chancellor Angela Merkel was stunned and angry by Biden's rapid, chaotic evacuation from Afghanistan and his unwillingness to coordinate closely with her and other NATO leaders.
Regarding NATO efforts to pacify and stabilize Afghanistan, Merkel said, "it seems right now like it was all in vain."
"It is terrible for the millions of Afghans who had worked for a freer society and who, with the support of the Western community, have focused on democracy, on education, on women's rights," she added.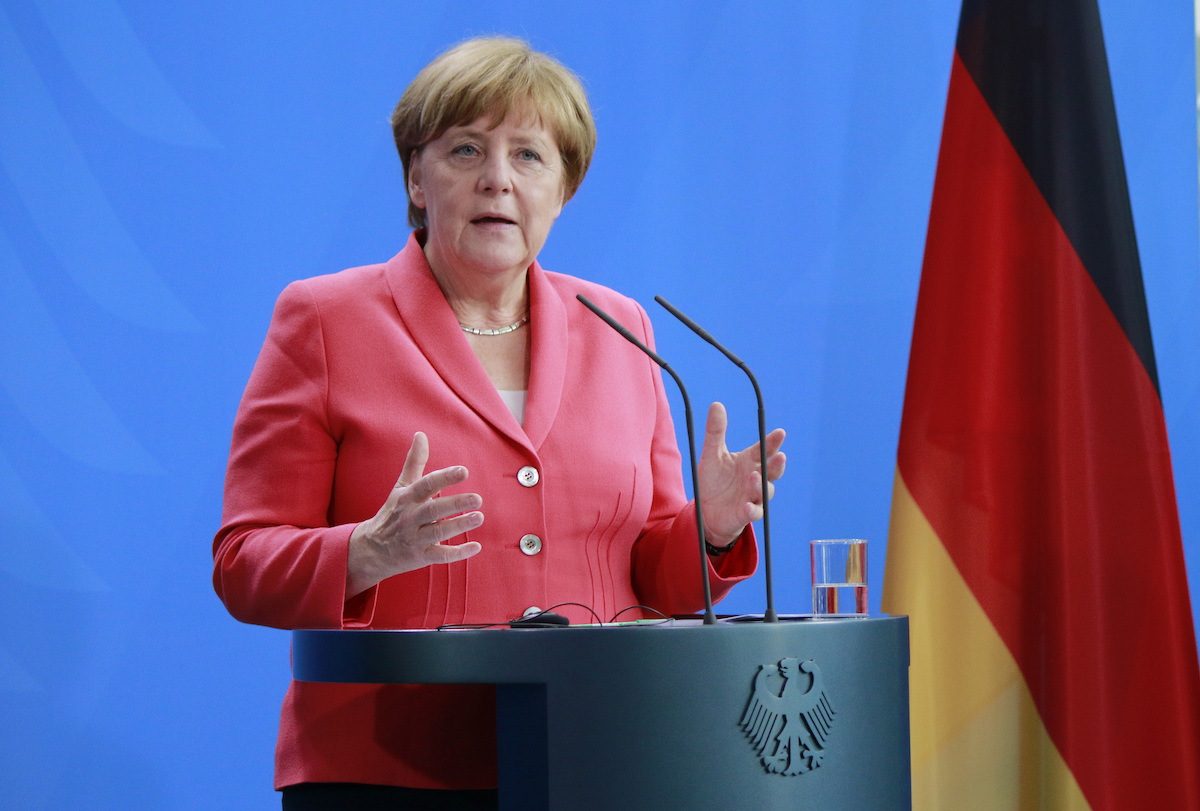 German Chancellor Angela Merkel
"It is the biggest debacle that NATO has suffered since its founding," says Armin Laschet, the candidate most likely to succeed Merkel later this fall.
"I say this with a heavy heart and with horror over what is happening, but the early withdrawal was a serious and far-reaching miscalculation by the current administration," said Norbert Röttgen, chairman of the German parliament's foreign relations committee. 
"This does fundamental damage to the political and moral credibility of the West," he added.
THE SAUDIS ARE STUNNED
Meanwhile, leaders throughout the Middle East are in shock by the Biden retreat, not just in Afghanistan but from the region overall.
The latest example: Biden is now pulling all Patriot missile defense batteries out of Saudi Arabia.
This, despite the fact that Iranian-backed Houthi rebels have fired hundreds of missiles at Saudi Arabian cities from Yemen, and the fact the Iran has used drones to attack Saudi oil facilities.
"I think we need to be reassured about American commitment," Saudi Prince Turki al-Faisal, the kingdom's former intelligence chief, recently told CNBC.
Pulling Patriot missiles from the kingdom is "not indicative of America's declared intention to help Saudi Arabia defend itself against outside enemies," al-Faisal told reporter Hadley Gamble, adding that he hopes the U.S. will give assurances of its commitment to deploy "whatever is needed" to help.
A true U.S. commitment to Saudi security "looks like, for example, not withdrawing Patriot missiles from Saudi Arabia at a time when Saudi Arabia is the victim of missile attacks and drone attacks – not just from Yemen, but from Iran," he said.

Joel C. Rosenberg is the editor-in-chief of ALL ISRAEL NEWS and ALL ARAB NEWS and the President and CEO of Near East Media. A New York Times best-selling author, Middle East analyst, and Evangelical leader, he lives in Jerusalem with his wife and sons.
A message from All Israel News
Help us educate Christians on a daily basis about what is happening in Israel & the Middle East and why it matters.
For as little as $5, you can support ALL ISRAEL NEWS, a non-profit media organization that is supported by readers like you.
Donate to ALL ISRAEL NEWS
Current Top Stories
Comments