Bestselling author Joel Rosenberg launches his first-ever podcast to take listeners inside the mysterious world of Israel, the Mideast & Evangelicals 
"Inside The Epicenter With Joel C. Rosenberg" is a joint project of The Joshua Fund, ALL ISRAEL NEWS and ALL ARAB NEWS – 3 episodes now available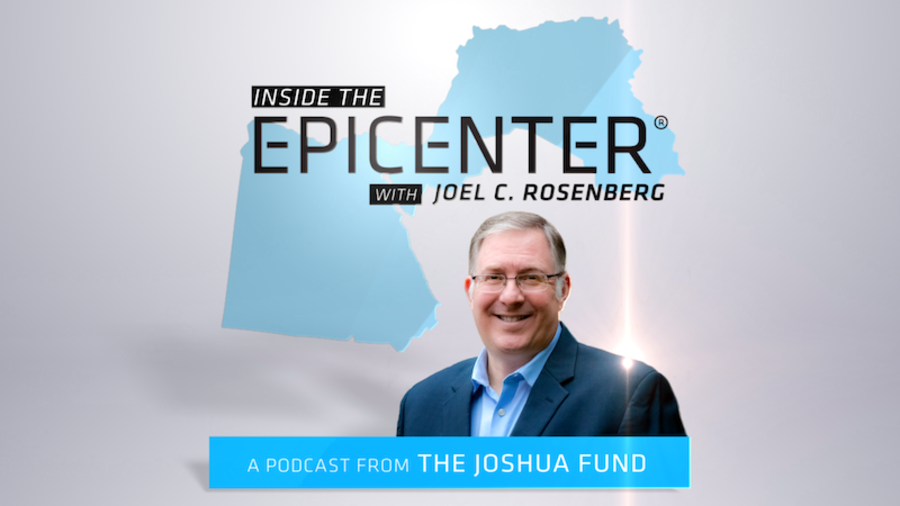 JERUSALEM – For the first time in his career, New York Times best-selling author Joel C. Rosenberg is launching a podcast, and doing so from his home base in Jerusalem, the most fascinating and controversial city in the world.
"Inside the Epicenter with Joel C. Rosenberg" is designed both for Christians who want to better understand what is happening in Israel and the Middle East, as well as for Jews, Muslims and those of other faiths – and no faith – who are curious about how Rosenberg and other Evangelicals view the Middle East.
Every episode can be streamed through ALL ISRAEL NEWS and ALL ARAB NEWS, or through The Joshua Fund website. 
They can also be downloaded on every major podcast source, including Apple Podcasts, Stitcher, Spotify, and others.  
"Over the years, many people have encouraged me to create a podcast, but I never felt the timing was quite right," Rosenberg said. "Now I do. 
"We are witnessing some the most dramatic, tectonic, historic changes in the modern history of Israel and the Arab and Muslim world," Rosenberg continued. "We've seen decades of war and terror and genocide. But in recent months we've seen unprecedented Arab-Israeli peace treaties being forged. Why? What does it all mean? What does the future of the Epicenter hold geopolitically, economically, spiritually? What is the future for Jews, Christians and Muslims in this region? I'm living right in the middle of it, and I'm excited to share what I'm seeing with people who are curious."
Rosenberg added, "I love listening to podcasts, just like I love listening to audio books. They're a great way to learn about people and places that intrigue me – and they're a great use of time. I don't always have time to read everything I want. But I can listen to a podcast while driving in my car, going for a walk, doing the dishes, whatever. I think 'Inside the Epicenter' is going to be a great way to learn about of the most mysterious and marvelous and mystifying people and places in the world."
Rosenberg, who has sold some 5 million copies of his novels and nonfiction books about the Middle East, is a dual U.S.-Israeli citizen who spent the last several decades not only crisscrossing Israel but crisscrossing the Arab and Muslim world, as well.
He has interviewed Israeli presidents and prime ministers, as well as a wide range of Arab kings and crown princes. He has also built friendships with Jewish Muslim, and Christian leaders throughout the region.
A writer and widely sought-after speaker, Rosenberg coined the term "The Epicenter" to explain the biblical prominence of Jerusalem, Israel and the broader Middle East in God's plan and purpose for the world. He has written a best-selling nonfiction book and produced a documentary film about the "Epicenter." He has also held "Epicenter Conferences" all over the world.
Rosenberg is the co-founder, along with his wife Lynn, of The Joshua Fund, a non-profit organization whose mission is to educate and mobilize Christians "to bless Israel and her neighbors in the name of Jesus, according to Genesis 12:1-3." 
Over the past 14 years, The Joshua Fund has invested more than $50 million in humanitarian relief projects to care for the poor and needy in Israel and the Arab world, to strengthen and encourage the Church in the Middle East and to educate Christians around the world about the importance of Israel and the Arab/Muslim world. 
Rosenberg is also founder Near East Media, the parent organization over All Israel News and All Arab News, the two new websites (launched on Sept. 1, 2020) of which Rosenberg is the editor-in-chief.
The podcast is cohosted by Dr. Carl Moeller, executive director of The Joshua Fund. 
Dr. Moeller brings 20 years of international ministry leadership experience to the project and has widely traveled and worked in the region. He was formerly a pastor at Saddleback Church; president and CEO at Open Doors, USA; and president of Biblica (The International Bible Society).  
"This podcast is unique in many ways," Moeller said. "We'll be addressing the deep complexities of the region in geopolitical, religious and social terms. We'll explore current events as they relate to the work of The Joshua Fund, and unpack ways that the Bible commands believers to bless all the people of the region, both Jews and Muslims."
"I think listeners of all political and theological backgrounds will find this podcast challenging, inspiring and thought provoking," Moeller added. "You may not agree with everything you hear, but I think you'll be intrigued, and very likely inspired."
"I agree with Carl," Rosenberg said. "We're going to tackle some of the most controversial topics in the region and talk to some of the most interesting voices. And in some of the episodes, we're going to dive into the Bible and explore topics that you just don't get to hear – not from this perspective – in most mainstream media outlets."
"That's what makes this a perfect project for The Joshua Fund and these two new websites, ALL ISRAEL NEWS and ALL ARAB NEWS," Rosenberg explained. "While these two non-profits are different in a number of one, one of the points of convergence is that we're trying to educate and mobilize Christians all over the world about what's happening here in the Epicenter, why it matters, and how they can make a significant impact on the lives of real people. I think this podcast is going to help us reach many more people than we've been able to reach before."
"Joel and I are both Evangelicals," Moeller said. "We are passionate about what we believe, yet I think we both bring a balanced perspective regarding God's love and plan for all the peoples of the Middle East. I'm especially interested in exploring Joel's views on Bible prophecy regarding Israel and the nations of the Middle East and ask him about how we can all pray for and encourage people in the Epicenter, many of whom are struggling, even suffering, in the wake of the events of the past few years."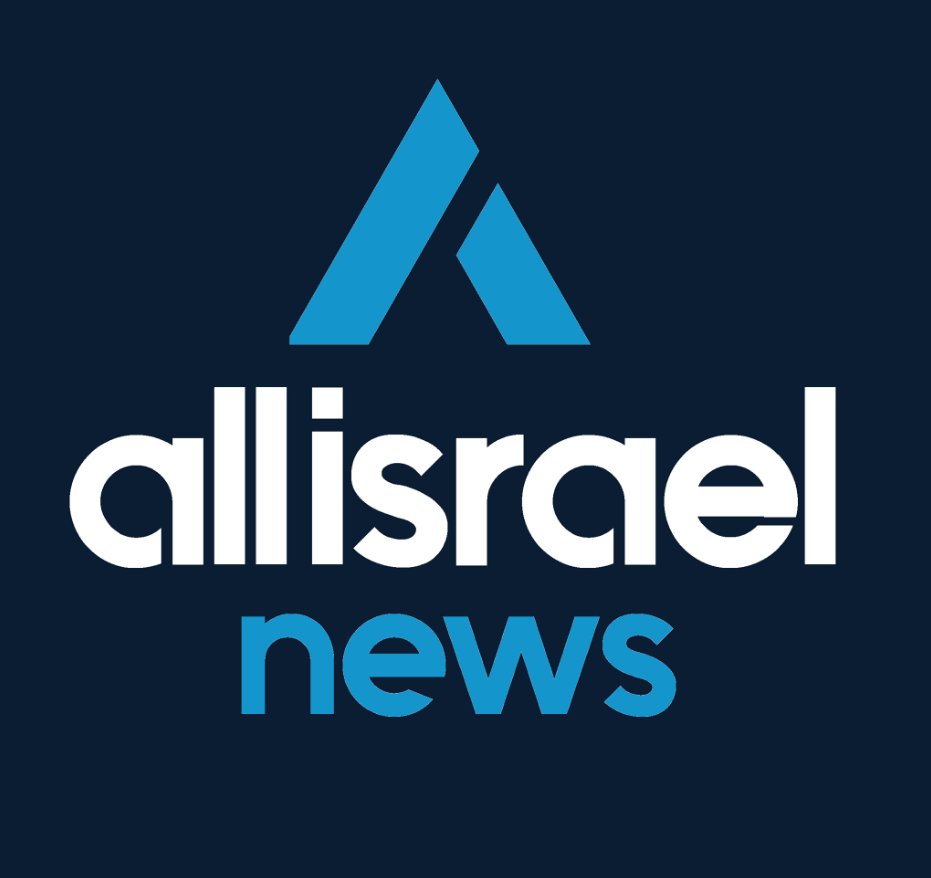 The All Israel News Staff is a team of journalists in Israel.
A message from All Israel News
Help us educate Christians on a daily basis about what is happening in Israel & the Middle East and why it matters.
For as little as $5, you can support ALL ISRAEL NEWS, a non-profit media organization that is supported by readers like you.
Donate to ALL ISRAEL NEWS
Current Top Stories
Comments