Bennett urges world leaders at Davos to shun investments in terrorist-supporting Iran
More funding would simply lead Tehran to a nuclear weapon and "terror on steroids," Bennett says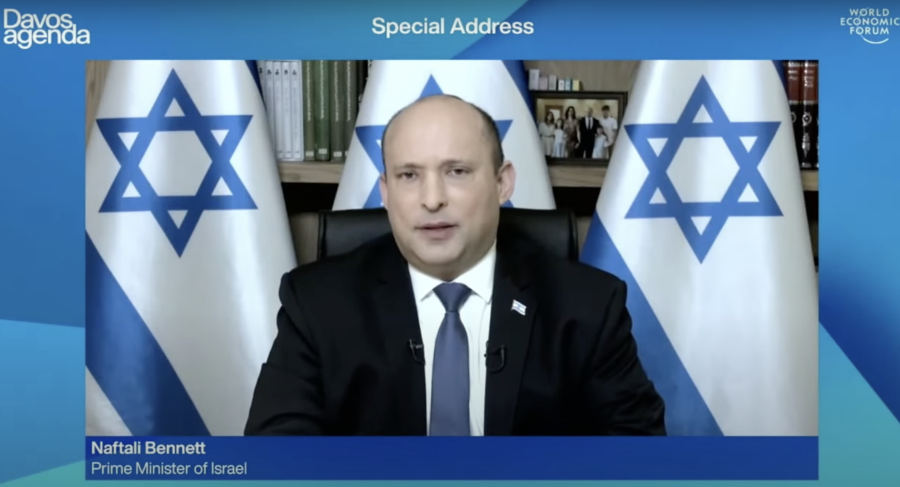 Prime Minister Naftali Bennett speaks at the virtual 2022 Davos World Economic Forum (Photo: Screenshot)
Israeli Prime Minister Naftali Bennett urged world leaders on Tuesday at the 2022 Davos World Economic Forum to avoid investing in Iran, calling the ayatollah regime in Tehran "an octopus of terror and instability" in the Middle East and beyond. 
Addressing the Davos forum virtually, Bennett urged the international community to avoid investments in Iran.
"Investing in Iran is not a sound investment whether there is a deal or not a deal. Their economy is tanking. The rial is depreciating. They are so incompetent that they are not able to get water to faucets in huge swaths of land, for example in the Isfahan area," Bennett said.
The Israeli leader warned that investing in Iran would enable the ayatollah regime to continue developing its nuclear weapons program and spread "terror on steroids."
"I don't see any rationale why it makes sense for the free world to sign a deal with them that would give them money, and at the same time allow them to continue [enriching]," declared Bennett
The Israeli prime minister stressed the Iranian regime's central role as a sponsor of terrorism in the Middle East by referring to the recent lethal Houthi attack on the United Arab Emirates, which killed three people. 
"How very comfortable is it for the mullahs in Tehran to cause despair, and I think I see a very similar situation with the Houthis [in Yemen]. Who stands behind them? It's Iran. Who funds them? It's Iran. Who provides them weaponry? It's Iran. Who directs them what to do? It's Iran," Bennett stated. 
The Israeli leader praised the historic Arab-Israeli Abraham Accords and said that Israel and moderate Arab states are united against Iran. 
"We have a common foe in the region, that's Iran, and we need [to work with] countries that want to fight radical Islam," Bennett said. 
The Israeli prime minister stressed that the Arab states and Israel also shared opportunities and Arab partners "are coming to see Israel as an anchor of stability in a very tumultuous region – not only in a security sense but also in our economy." 
Bennett also said his government had upgraded relations with Jordan and expected to expand trade with Egypt. 
When asked what potential Iran deal would be acceptable to the Jewish state, Bennett answered, "Effectively, that Iran has to give up its nuclear-weapon program."
However, few experts in Israel or the West believe that they Iranian ayatollah regime would voluntarily give up its nuclear-weapon program. On the contrary, looking at the West's timid response to a nuclear-armed North Korea, Tehran views nuclear weapons as an insurance policy for its continued survival and avoiding the fate of the deposed former Saddam Hussein regime in Iraq. 
Ironically, if the Iranian regime had not threatened to wipe the Jewish state off the map, the world might have been more inclined to reluctantly accept a potentially nuclear-armed Iran as another North Korea or Pakistan. However, unlike any other current regime, the ayatollahs are driven by a radical Messianic genocidal ideology that views the destruction of Israel and defeating America as a prerequisite for the arrival of the twelfth imam Mahdi, the Messiah of Shiite Islam. 
While Bennett's Davos speech focused on the Iranian threat, his predecessor Benjamin Netanyahu's Davos speech last year focused on the challenge of the COVID-19 pandemic. 
The former Israeli prime minister warned in 2021 that Israel and the world are "in an arms race between vaccination and mutation." 
Fast-forward to 2022 and new Omicron mutation is rendering the vaccines increasingly ineffective. At the time, Netanyahu expressed optimism that Israel's initially effective vaccination campaigns would serve as an example for how to open up societies in a post-pandemic world. 
"Israel can serve as a global test case to understand what is the efficacy of using… inoculation to open up economies," declared Netanyahu. 
While Israel was the leading vaccination nation in the world against COVID in early 2021, in early 2022 the Jewish state is increasingly falling behind in international statistics with only approximately 65% of Israelis considered fully vaccinated with booster shots compared to for example 99% in the United Arab Emirates. 
Seven months after a new government was formed in Jerusalem, the Jewish state is still facing the daunting challenges of Iran and the fifth wave of the COVID pandemic.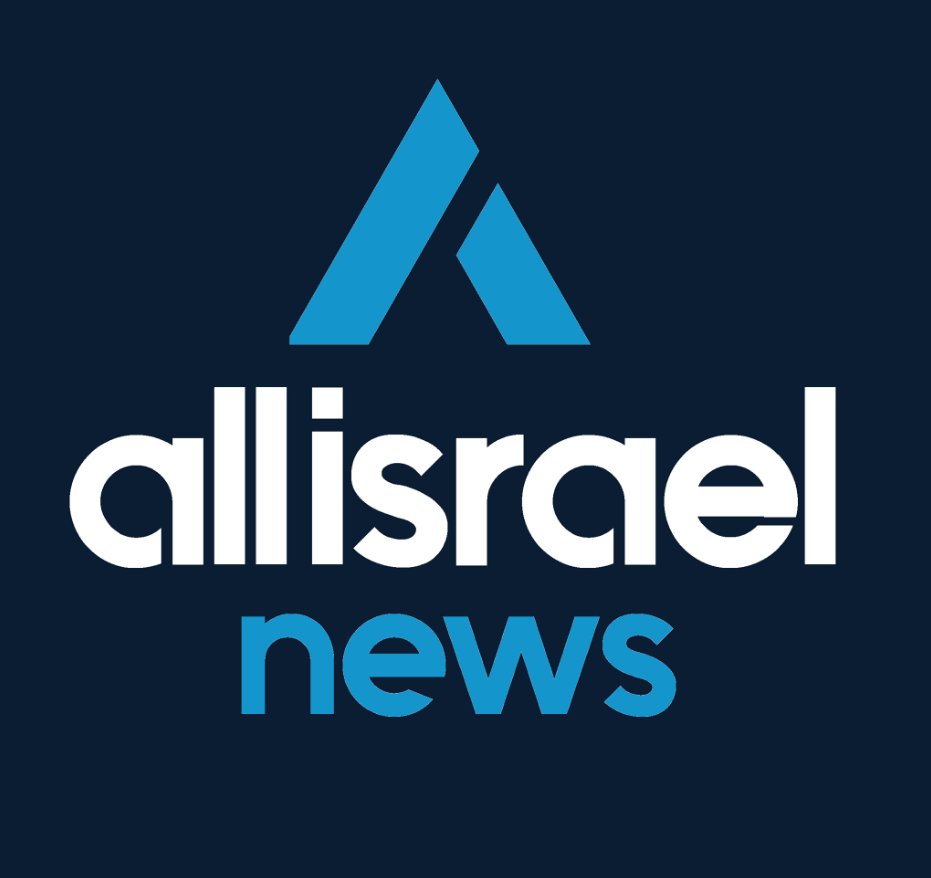 The All Israel News Staff is a team of journalists in Israel.
A message from All Israel News
Help us educate Christians on a daily basis about what is happening in Israel & the Middle East and why it matters.
For as little as $5, you can support ALL ISRAEL NEWS, a non-profit media organization that is supported by readers like you.
Donate to ALL ISRAEL NEWS
Current Top Stories
Comments