Before dropping the bomb that Iran has a 'significant quantity' of enriched uranium, the IAEA chief visited Israel. Here's why.
Prior to IAEA chief's visit, Israeli prime minister said Iran has been deceiving the nuke agency and the world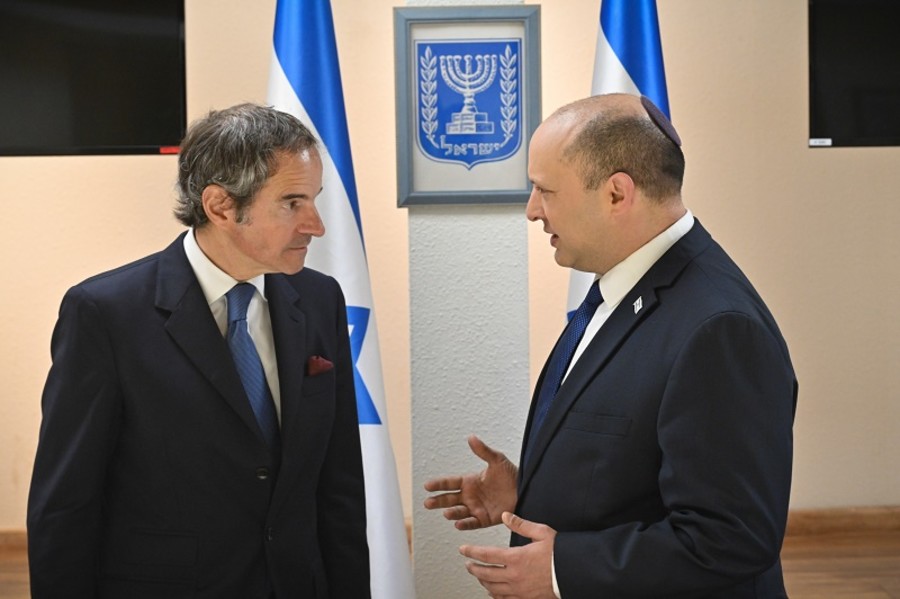 Director-General of the International Atomic Energy Agency Rafael Grossi meets with Israel Prime Minister Naftali Bennett, June 3, 2022 (Photo: Kobi Gideon/GPO)
The head of the International Atomic Energy Agency said on Monday that Iran is only a few weeks away from having a "significant quantity of enriched uranium."
But prior to the IAEA Board of Governor's meeting in Vienna this week, the head of the United Nations watchdog group was in Israel for a meeting that was not fully publicized.
Rafael Grossi met with Israeli Prime Minister Naftali Bennett on his way to the Vienna meetings where the United States and several European nations have been conducting negotiations to revive the nuclear deal with Iran.
Grossi's visit to Israel came after Bennett publicly accused Tehran of deceiving the IAEA. Israel has possession of documents that it claims reveals that Iranian intelligence had allegedly spied on the UN nuclear agency hoping to refine the cover-up of its rogue nuclear activities.
"I'm holding the proof of your lies right here in my hands," Bennett said in response to remarks made by Iranian Foreign Minister Hossein Amir-Abdollahian at the World Economic Forum in Davos. "You see, after Iran stole classified documents from the UN's Atomic Agency, Iran used that information to figure out what the atomic agency was hoping to find, and then created cover stories and hid evidence to evade their nuclear probes."
"How do we know this?" Bennett continued. "Because we got our hands on Iran's deception plan a few years back. And it's right here in my hands. Here it is, in the Persian language, hundreds of pages marked with the stamp of Iran's Ministry of Intelligence."
"There are even some handwritten notes on the documents by senior Iranian officials — like this one, written by then-defense minister to (Mohsen) Fakhrizadeh. He writes: 'Sooner or later they (referring to the Atomic Agency) will ask us — and we'll need to have a comprehensive cover story for them."
"See, he's talking about a cover story. And here's that cover story. Iran lied to the world, Iran is lying to the world again right now, and the world must make sure that Iran doesn't get away scot-free."
During his meeting with Grossi on Friday, Bennett stressed that "while Israel prefers diplomacy in order to deny Iran the possibility of developing nuclear weapons, it reserves the right to self-defense and to action against Iran in order to block its nuclear program should the international community not succeed in the relevant time frame," read the official statement released by the prime minister's office in Jerusalem. 
During a press conference in Vienna on Monday, Grossi downplayed his recent visit to Israel, stating that his agency's role involves visiting numerous countries. In addition, his office did not publish any official statement following his meeting with Bennett.
Grossi also appeared to downplay the significance of Iran being on the verge of crossing the uranium enrichment threshold.
"Having a significant quantity [crossing the uranium enrichment threshold] does not mean having a bomb," said Grossi.
"This idea of crossing the line, it's going to happen. They are very close," he added. 
He did express concern over three sites related to Iran's nuclear program that were not declared. 
"It is in no one's interest that cooperation between the agency and Iran diminishes further," Grossi said. "We have to sit down urgently if possible to see how we continue with this. Iran has not provided explanations that are technically credible in relation to the Agency's findings at three undeclared locations in Iran."
The IAEA chief noted progress to diplomatic negotiations with Iran, possibly undermining Israel's hope that exposing the Tehran's nuclear deceit might derail the nuclear agreement. 
"Iran can stop through negotiations, or they themselves can decide to slow down," stated Grossi. 
Over the years, Israel has been the leading opponent of an international nuclear agreement with Iran. Like his predecessor Benjamin Netanyahu, Bennett has repeatedly warned that a potential nuclear agreement with Tehran would eventually pave the path toward nuclear bombs in the hands of the ayatollahs.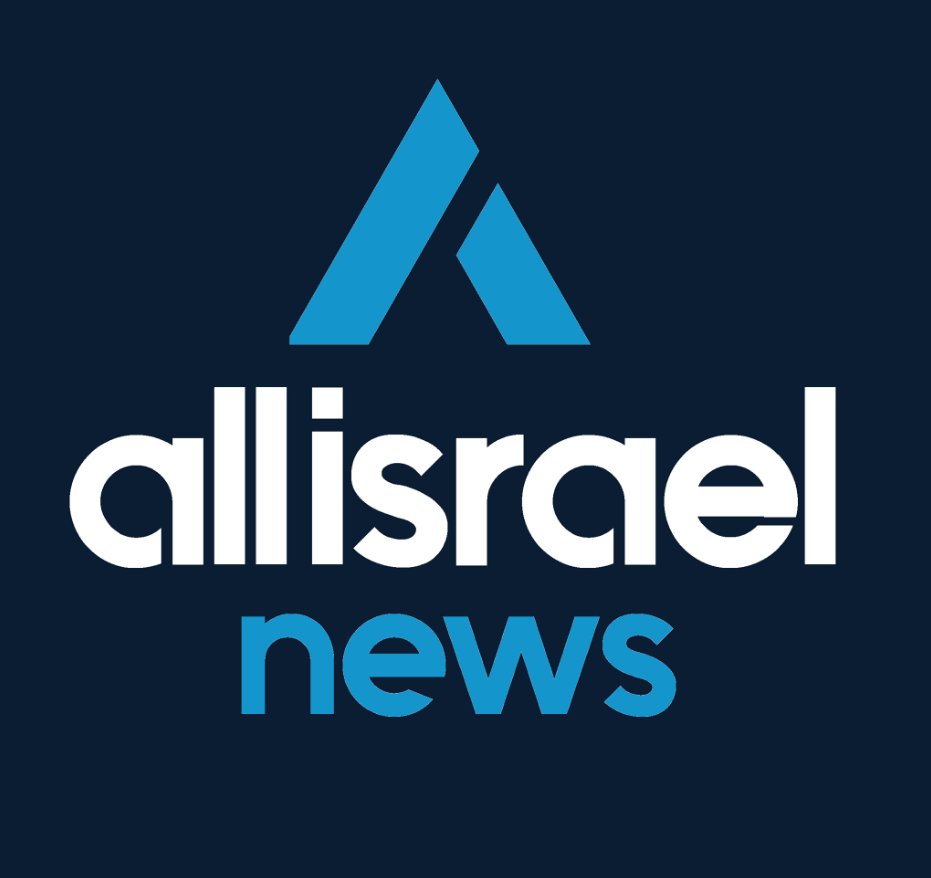 The All Israel News Staff is a team of journalists in Israel.
A message from All Israel News
Help us educate Christians on a daily basis about what is happening in Israel & the Middle East and why it matters.
For as little as $5, you can support ALL ISRAEL NEWS, a non-profit media organization that is supported by readers like you.
Donate to ALL ISRAEL NEWS
Current Top Stories
Comments