BBC losing credibility and gaining reputation for anti-Israel bias
BBC sign at the office in London (Photo: Shutterstock)
The British Broadcasting Corporation celebrated its 100-year anniversary late in 2022 and has long been considered one of the premier sources for worldwide news. It is indeed the world's oldest national broadcasting organization, so one would expect they should be old enough to know better than to blatantly misreport news, particularly news about the war in Israel when so much confusion already seems to plague the mass media. 
There have been missteps (and I am being kind to characterize them this mildly) since the first reports of the barbaric October 7th Hamas attack on Israel. The BBC refused to call Hamas "terrorists," opting instead for sanitized terms like "freedom fighters" or "militants." Given the throngs of pro-Palestinian protesters globally, who myopically believe that Israel is acting as the instigator, the language used to report on this unfolding conflict matters… and it matters now more than ever.
Viewers around the globe have expressed outrage at the obvious bias being used against Israel. And the BBC has had to eat crow on several occasions. Yet, here we are once again, with an unbelievable accident in reporting.
Last Tuesday, a BBC News Channel anchor reported that Israeli Defense Forces would be carrying out an operation on Al Sharif Hospital in Gaza and would be "targeting medical teams, as well as Arab speakers." 100% incorrect. In point of fact, the story provided by Reuters news agency included a quote from an IDF spokesperson stating, "IDF forces INCLUDE medical teams and Arabic speakers, who have undergone specified training to prepare for this complex and sensitive environment, with the intent that no harm is caused to the civilians." 
Just one word and the entire story changes context and meaning. Just one word, and Israel is the villain while Hamas is portrayed as the poor victim. This is why ALL ISRAEL NEWS exists. We are here to bring light to these stories and to report with clarity and truth. 
The BBC was forced to retract, replace the story, and apologize within minutes. Here is the statement they issued correcting their horribly biased reporting:
"As BBC News covered initial reports that Israeli forces had entered Gaza's main hospital, we said that 'medical teams and Arab speakers' were being targeted. This was incorrect and misquoted a Reuters report," the BBC said. "We should have said IDF forces included medical teams and Arabic speakers for this operation. We apologize for this error, which fell below our usual editorial standards." 
Oh, and also fell short of the truth.
The same Reuters report went on to quote the IDF spokesperson as also saying, "Our medical teams and Arabic-speaking soldiers are on the ground to ensure that these supplies reach those in need." 
I have to hand it to the BBC: It takes a rare talent to make such an egregious error with the transfer of just one word. Sadly, this is nothing new for the BBC.  
A FOX News report from July 6, 2023 features a similar apology from the BBC.
In an interview with former Israeli Prime Minister Naftali Bennett, news host Anjana Gadgil boldly claimed that "Israeli forces are happy to kill children." This was in reference to a rocket attack on Israel leveled by terrorists near the Palestinian city of Jenin in the Israeli-occupied West Bank. In that IDF response, 11 militants were killed with four of them being under the age of 18 years old. And this is how a BBC reporter concluded that the IDF is happy to kill children?
Gadgil said to Bennett: "Young people are being killed, four of them under eighteen. Is that really what the military set out to do? To kill people between the ages of 16 and 18?"
When Bennett pointed out they were all militants and that if they are minors who choose to take up arms, the responsibility is on them. She responded, "Terrorists, but children. The Israeli forces are happy to kill children."
A number of British Jewish organizations expressed outrage and the watchdog group Honest Reporting (which has been rather busy lately trying to keep up with all of the media mishaps) filed a formal complaint against the BBC for this misconduct. 
The BBC eventually apologized, saying, "the language used in this line of questioning was not phrased well and was inappropriate." They went on to claim that these news events have been covered in an "impartial and robust way." (Insert exasperated sigh and extreme disagreement here!)
By the way, Anjana Gadgil still has a job at the BBC… so we can all see how serious the organization is about journalistic standards and ethics. Answer: Not very.
Recently, colleagues of mine sat through a 45-minute video montage of Hamas bodycam footage from Oct. 7, plus videos using victims' cell phones and social media posts to boast of their barbarism. The reports I have heard firsthand from those who have endured the horrific scenes are devastating, and yet everyone agrees that this should be viewed by much of the general public to help people understand exactly what this war is about. As protesters supporting Palestinians scream against genocide, they hurl threats against the nation of Israel and all Jews worldwide. 
Isaiah 5:20 reads: "Woe to those who call evil good and good evil, who put darkness for light and light for darkness, who put bitter for sweet and sweet for bitter! Woe to those who are wise in their own eyes, and shrewd in their own sight!"  
I'll just go ahead and set the record straight…the BBC is getting the truth mixed up with lies. They are confusing darkness for light and light for darkness. They may be wise in their own eyes, but the truth will prevail.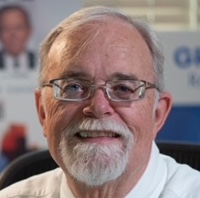 Tom is a contributing editor for ALL ISRAEL NEWS. He has long served as vice president of News & Talk Programming for the Salem Radio Network and SRN News, the #1 Christian radio news network in the United States.
Popular Articles
A message from All Israel News
Help us educate Christians on a daily basis about what is happening in Israel & the Middle East and why it matters.
For as little as $5, you can support ALL ISRAEL NEWS, a non-profit media organization that is supported by readers like you.
Donate to ALL ISRAEL NEWS
Latest Stories