Basketball, God, peace all combined on the court this summer in Jerusalem
Two American-Israeli basketball legends host sports "peace" camps for Israeli youngsters
For the "Jewish Jordan," it seems there is no other way to run a summer basketball camp than with a combination of NBA star power, biblical values and reaching across the spectrum of cultures in Israel.
That was on display last week when Tamir Goodman and his basketball camp at the YMCA in Jerusalem hosted the Amar'e Stoudemire Peace Camp. More than 100 raucous children and teens from various religious and cultural backgrounds – and even special needs – converged on the YMCA court last week for a combined practice session organized by the two basketball legends.
"Basketball allows you to really connect with everyone. Everyone gets a chance to really express themselves and have fun playing basketball," Stoudemire said as he took the court.
Goodman and Stoudemire – former NBA All-Star and recently retired Israeli basketball sensation – were joined by the U.S. Maccabi under-18 basketball team here in Israel to compete in the Maccabiah Games.
[Watch ALL ISRAEL NEWS interview with U.S. Maccabi basketball head coach Matthew Malc.]
As the camps converged at the YMCA, Goodman urged the youngsters to look for something spiritual behind the physical sport.
"We can't just focus on the game because we love the game. We have to figure out what we can do through the game. And one of the most magical things that we can do through this game of basketball is bring people together that otherwise wouldn't have met if it wasn't for this game," he said. 
Later at a press conference, Goodman praised Stoudemire for "educating people and bringing them together while inspiring others."
"He is someone who doesn't let society dictate what can or can't be accomplished in this world. What he has been able to accomplish with youth and adults alike, with people of all different backgrounds, is incredible," Goodman said. "He is an example of what this game of basketball is all about. It's an honor to be a part of this and hopefully he can inspire as many kids as possible."
Stoudemire began his peace camp through the Amar'e Stoudemire Foundation in 2016. He said he learned from his own experience that it makes sense to use basketball to bring unity because of the opportunities the sport provides.
"I have traveled the world and experienced different cultures and, for me, I feel that this is a great opportunity to continue that legacy and give the opportunity to young basketball players," he said. "The more we bring basketball into the forefront to allow those playing to enjoy to interact when they wouldn't normally have the chance to interact with these cultures – this brings everyone together."
And, he added, "why not combine the game with peace?" He noted that the "Peace Camp includes everyone – Israelis, Palestinians, the African-American Jewry here in Israel – and everyone was here today."
He also called Goodman "the cornerstone" of youth basketball in Israel.
Goodman – basketball coach, motivational speaker, husband and father of five – combines God and Jewish values into his coaching both on and off the court. 
This is not unexpected considering that as a rising basketball star in America in the 1990s, the Orthodox Jew became famous not just for his talent but for not playing on the Sabbath.
At the height of his college career, Goodman was dubbed "the Jewish Jordan" by Sports Illustrated. He was ranked 25th best high school player in the country, averaging over 35 points per game his junior year and named MVP of the prestigious "Capital Classic All-Star Game."
He was the first Jewish basketball player to play Division 1 college and professional basketball without ever playing on Shabbat. He received a full scholarship to the University of Maryland, but chose to play for Towson because their schedule accommodated his religious observance. 
When Goodman moved to Israel, he took a break from basketball to serve in the Israel Defense Forces (IDF) where he was awarded "Most Outstanding Soldier." 
Now living in Jerusalem, Goodman doesn't play professionally due to career-ending injuries. But he still infuses his faith into everything he does in both words and action.
Despite the injuries which prevented him from pursuing his career as a player, Goodman's influence continues to echo in the sport through his coaching, volunteer projects and camps.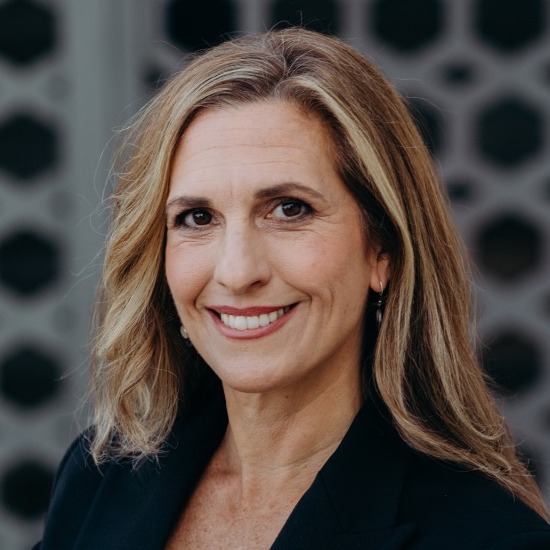 Nicole Jansezian was the news editor and senior correspondent for ALL ISRAEL NEWS.
Popular Articles
A message from All Israel News
Help us educate Christians on a daily basis about what is happening in Israel & the Middle East and why it matters.
For as little as $5, you can support ALL ISRAEL NEWS, a non-profit media organization that is supported by readers like you.
Donate to ALL ISRAEL NEWS
Latest Stories
Comments