Christian Australian artist brings hope and color to an Israeli community
Final touch to complete the "dream" of bringing color to life was an almond blossom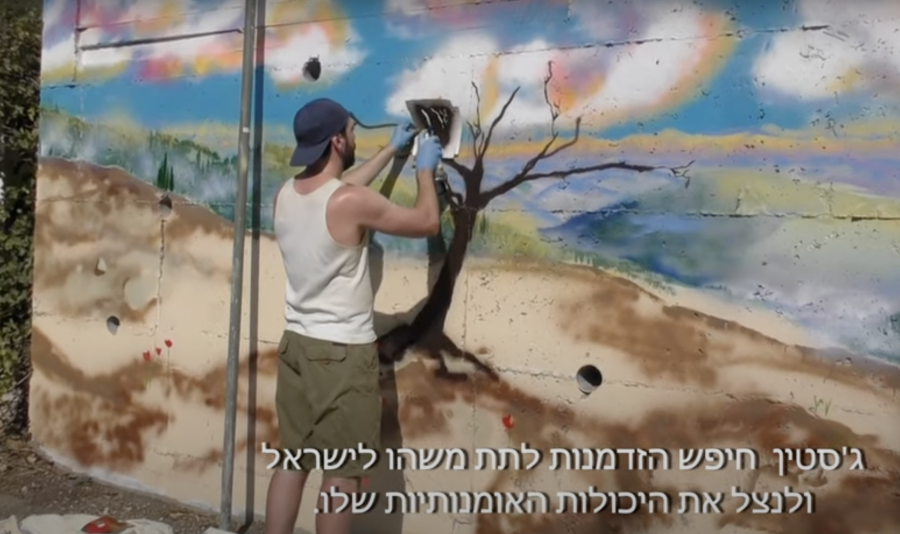 Justin Andrew Hook painting a mural, "The Dream & the Almond Tree," on a cement wall in Mesilat Tzion (Photo: Screenshot)
Visual artist Justin Andrew Hook completed a unique project last month in the small village community of Mesilat Tzion (Highway of Zion) near Beit Shemesh in central Israel. 
The artwork, a mural painting on a cement wall roughly 15 meters wide and two-and-a-half meters tall, takes center stage for the 1,200-plus residents who each day are able to enjoy bright and colorful fields with nature, trees and flowers as they pass by.
Born in Sydney, Australia, Hook likes to think of himself as an "ecstatic" artist, he says, because "a lot of my artwork is very colorful and bright. I like waking people up. I like to use almost the entire spectrum of color when I'm creating something because I feel it has a very strong impact."
The wall painting – called "The Dream & the Almond Tree" – is a first-of-its-kind and scale for Hook, was staying in the community with Israeli friends, Yoav and his wife Grace, who is also an artist. In a recent video featuring the couple, the artist talked about his connection and love for Israel.
Hook came to Israel at the age of 25 for the first time on a Christian pilgrimage and quickly fell in love with the country. Since then, he has been back a total of 9 times. Apart from his love for the people, Hook is attracted to its strong family values, generous hospitality and survival mentality. 
He and Grace had a conversation one day about that "empty wall" of bare cement which was "like a big blank page calling out for a painting."
"Wouldn't that be like a dream if you could paint that wall?" Grace asked him, knowing the impact of art on people's thoughts and emotions. "It would be amazing to have a beautiful and hope-filled painting to change the atmosphere of the village and give something to the community? Wouldn't that be like a dream if you could paint that wall?"
Justin wholeheartedly agreed and subsequently volunteered to paint a mural on that bare cement wall to show his appreciation of Israel –  the land and its people.
The village council and residents were in agreement and the work began. 
Mesilat Tzion was established as a work village in 1950 by Yemenite immigrants. A few years later, the founders moved away and were replaced by Indian Cochin Jews.
The name of the village is derived from verses found in the Book of Isaiah, chapter 62: "For Zion's sake will I not hold my peace, and for Jerusalem's sake I will not rest....Go through, go through the gates; prepare ye the way of the people; cast up, cast up the highway ; gather out the stones; lift up a standard for the people....Say ye to the daughter of Zion, Behold, thy salvation comes." 
With consensus and excitement, Hook set out to create a colorful mural of olive trees, fields of flowers, blue sky and sunshine. Residents and visitors passing by would stop their cars and say, "Finally, you're painting this ugly wall. I've been wanting that to happen for years," Hook explained.
"Art is one of the best expressions of being able to reach people," Hook said. "Color can go a long way to fill people with hope and vision."
Hook was visited each day by residents who would follow the progress of the wall painting to see what was new and also to learn about the techniques Hook used, including homemade stencils from cardboard and spray paint. Children in the village would sometimes bring him a snack and Hook said he and Grace even began receiving dinner invitations from the grateful community.
The final touch to complete the "dream" of bringing color to life was an almond blossom. When the mural was completed, Hook said that sometimes art has an obvious message but some art has a 'hidden meaning' or a 'hidden impact.'  
Colorful art has the ability to represent "a new hope every morning" for its spectators, he added. "It can completely transform their day and their life and the whole region."
To see Justin's work, click here.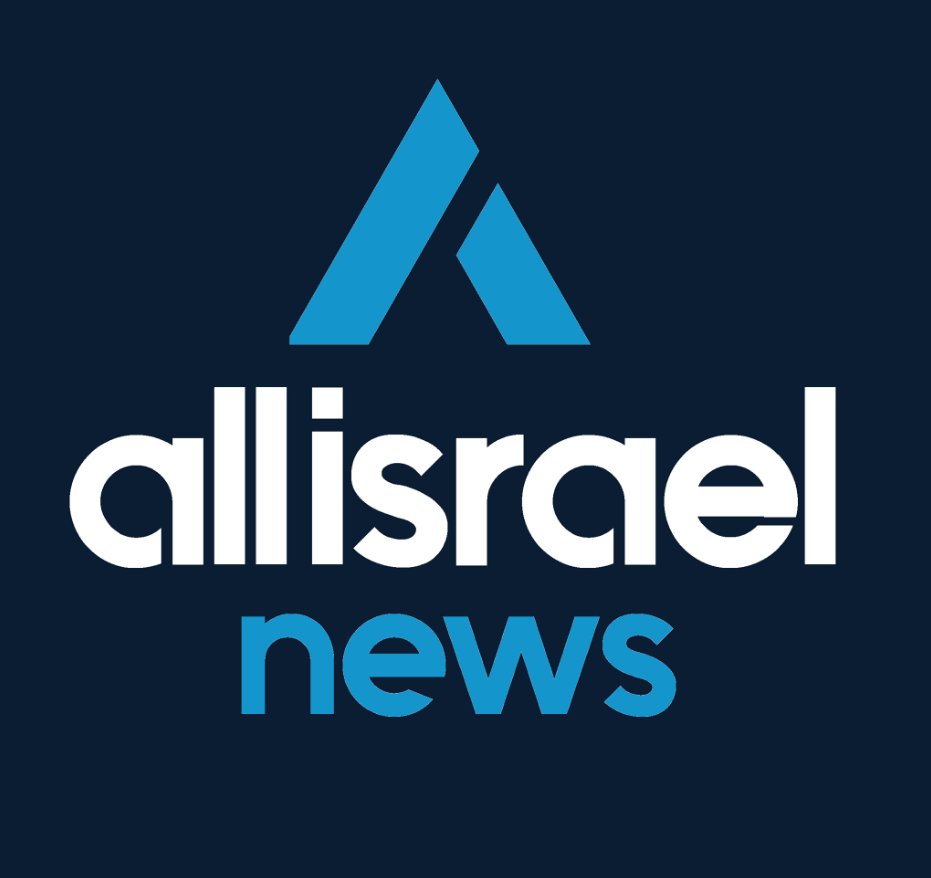 The All Israel News Staff is a team of journalists in Israel.
A message from All Israel News
Help us educate Christians on a daily basis about what is happening in Israel & the Middle East and why it matters.
For as little as $5, you can support ALL ISRAEL NEWS, a non-profit media organization that is supported by readers like you.
Donate to ALL ISRAEL NEWS
Current Top Stories
Comments