Opinion Blog / Guest Columnist
ALL ISRAEL NEWS is committed to fair and balanced coverage and analysis, and honored to publish a wide-range of opinions. That said, views expressed by guest columnists may not necessarily reflect the views of our staff.
As an American Evangelical, I was deeply moved by the prayer event for Israel at the Great Synagogue in Jerusalem last night – here's why
Former Knesset Member Rabbi Yehuda Glick at the prayer event for Israel held at the Great Synagogue in Jerusalem, Nov. 6, 2023.
JERUSALEM, ISRAEL – Last night, I had the privilege of attending a "Day of Prayer" event for Israel held at the Great Synagogue in Jerusalem.
The event was organized by Israel365, an organization led by Rabbi Tuly Weisz with the stated purpose to "strengthen Israel by building bridges between Jews, Christians and all who share our faith-based values."
As an Evangelical, it was my first time ever setting foot in a synagogue and I wasn't sure what to expect.
I was surprised to find that this would not be a highly liturgical Jewish ceremony but was instead a simple assembly of people gathering to sincerely cry out to God on behalf of their nation at war, for the fallen, and for the captives.
This "Day of Prayer" was not officially endorsed by the Israeli Government or the chief rabbis of Israel.
However, the event was attended by a group of rabbis, government officials, Jews from various sects, and Christians gathered in solidarity for Israel.
It was a beautiful night of unity among people of diverse backgrounds, and who all believe in the God of Abraham, Isaac, and Jacob.
Last night, Nov. 6, marked the thirtieth day since the beginning of the war.
Traditionally in Jewish culture, "shloshim" is the 30-day period of mourning following the death of a loved one.
So, it was very appropriate to hold such a night of prayer and remembrance for all those who were murdered by Hamas terrorists on Oct. 7 and since, and to pray for the Lord to have mercy on the nation of Israel and grant her total victory over her enemies.
Miraculously, this event was organized in one day.
In such a short period of time, Israel365 was able to gain support from 20 members of the Knesset, over 1,000 rabbis, and Christian leaders in 46 countries.
There were approximately 200 people in attendance.
Some 2,000 watched live online, but within one hour of the livestream being available on YouTube, the event already had 11,888 views.
A printed and online program for the evening included six psalms, lyrics to Israel's national anthem, "HaTikvah" ("The Hope"), as well as written prayers for Israel and soldiers, all in both Hebrew and English.
Described as "the inspiration for this event," former Knesset Member Rabbi Yehuda Glick spoke and sang movingly from Psalm 28:9.
He brought attention to the four verbs in this one verse of the Bible, and four poignant requests of God to apply to the current crisis Israel is facing: Save us, bless us, shepherd us, and carry us forward forever.
It was not only a moving experience to be in a place with people from so many different beliefs – all coming together to seek the presence of the same God they all worship – but also on an historic night.
This was the first-time Evangelical Christians would stand on the platform of the Great Synagogue in Jerusalem and speak on behalf of Israel.
With humility and sincerity, Donna Jollay, an Evangelical Christian believer, and owner of Jerusalem Tours, thanked the Jewish people for enduring through millennia of persecution, and for preserving their faith that has been passed down through generations.
Another Evangelical, Tommy Waller, also spoke with great sorrow and repented on behalf of Christians that have erroneously sought to theologically replace Israel with the Church for thousands of years.
He also called on all Christians to engage in faithful intercession for Israel.
Waller is the founder of HaYovel, an organization which brings Christians from around the world to help Jewish farmers with their harvest.
Undoubtedly, we are living in unprecedented times.
In May of this year, a call for prayer that originated in the United Sates led to over five million Christians worldwide to pray and fast for Israel for the 21 day leading up to Shavuot (Pentecost).
On Yom Kippur, more than one million Christians gathered in their churches, congregations, homes, and online to pray for Israel.
Why would God cause this great move on the hearts of Christians if it was not specifically for such a time as this?
In my lifetime, there has never been a greater need to stand in the gap and pray for Israel.
Let us continue to pray for God to preserve the life of the more than 240 Israelis being held in captivity in Gaza.
Let us pray for the 9-month-old baby boy being held hostage by Hamas.
Let us pray for the 85-year-old grandfather being held by Hamas.
Let us also pray for all the other hostages, comprising 33 nationalities and five different religions.
May they all be miraculously released.
May the people of the Land, the leaders of the Land, and their military look firmly to the God of Abraham Isaac and Jacob for strength, wisdom, and power to overcome this great evil and may peace return to Jerusalem.
Because I love Zion, I will not keep still. Because my heart yearns for Jerusalem, I cannot remain silent. I will not stop praying for her until her righteousness shines like the dawn, and her salvation blazes like a burning torch. (Isaiah 62:1)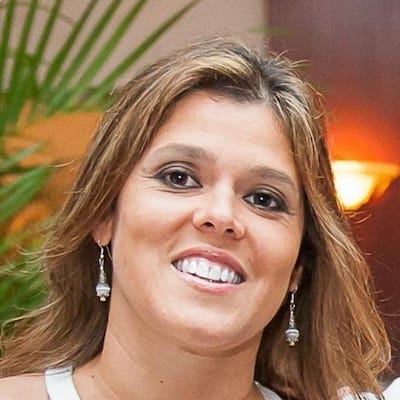 Jessica Alvarez is an Evangelical Christian from Florida. A real estate agent by profession, she is in Israel doing humanitarian relief work to care for Israelis affected by the war and stand in the gap for Israel in prayer.
Popular Articles
A message from All Israel News
Help us educate Christians on a daily basis about what is happening in Israel & the Middle East and why it matters.
For as little as $5, you can support ALL ISRAEL NEWS, a non-profit media organization that is supported by readers like you.
Donate to ALL ISRAEL NEWS
Latest Stories
Comments