Opinion Blog / Guest Columnist
ALL ISRAEL NEWS is committed to fair and balanced coverage and analysis, and honored to publish a wide-range of opinions. That said, views expressed by guest columnists may not necessarily reflect the views of our staff.
Artificial Intelligence Bible translation: Will it prove harmful or helpful?
Illustrative image (Photo: Shutterstock)
News about Artificial Intelligence (AI) is saturating airwaves, articles, and investments. Throughout the world, countries, technology giants, and startups are holding high-level discussions about the AI phenomenon that is speeding into the stratosphere. Bible translation organizations are also busy exploring the pluses and perils inherent in AI's world-changing possibilities. 
When OpenAI released the ChatGPT tool to the public last November, it signaled a paradigm shift that opened unimaginable doors far beyond simply asking Alexa, Google, or Siri to "find" things. ChatGPT literally creates new content, setting off what Oral Roberts University's senior mathematics professor calls a big tech arms race. Professor Andrew Lang compared AI to a "Sputnik moment," noting the paradigm shift that occurred in 1957, when Russia launched the world's first artificial Earth satellite. 
Lang warned that Christians cannot ignore the AI transition, since the Christian worldview will not be at the top of secular agendas. His analysis and the Wycliffe Global Alliance AI Summit are timely. Founded in 1942, the respected Wycliffe Bible Translators non-profit now has more than 100 Bible translation organizations under its umbrella, with the goal of ensuring that all people worldwide "have access to God's word in their preferred languages and formats." With experts spanning the globe—from Africa, the Americas, Asia, Europe, and the Pacific—in April Wycliffe USA hosted its global alliance in Orlando, Florida. Only two months later, Professor Lang's perspective proved true. 
On June 10th, an astounding announcement was made at the World Economic Forum (WEF). Yuval Noah Harari, senior advisor to WEF chairman Klaus Schwab and history professor at Hebrew University, proclaimed: "AI can create new ideas; it can even write a new Bible!"
Dismissing the astonishing ability of the God-designed universe and the human brain, Hariri parrots AI's ability to create new ideas by a "superhuman intelligence." The professor excitedly described what he calls a "globalist Bible" that could reshape the "spirituality" of the world—one that, in his opinion, corrects the Bible's erroneous passages and thus advances the WEF's vision of equity and inclusion. 
Calling himself a futurist, Hariri alleges that religions have dreamed for centuries about a book written by a superhuman intelligence, what he calls a non-human entity. Hariri's resume is indicative of a brilliant mind, an author who has sold 20 million books, lectures worldwide, and has collected a stack of honors and awards. 
Although he is controversial in some academic and conservative circles, Hariri has been welcomed by WEF's elite globalists into their halls of power in their ambitious attempts to restructure the world. WEF describes itself as "an international organization headquartered in Geneva, Switzerland, that brings together individuals and political and business leaders each year to discuss significant issues that impact the global economy." This description of the organization, which was founded in 1971 by German engineer Klaus Schwab, sounds tame enough. Nevertheless, its agenda is one that does not adhere to Judeo-Christian principles articulated by God through Jewish scribes in the Holy Bible. 
Indeed, a secular ideology drives Chairman Schwab's WEF in his agenda for a "great reset" and Fourth Industrial Revolution. The fact that Yuval Harari is Klaus Schwab's senior advisor is proof of Hariri's influence. Professor Hariri states that governments must watch over the public domain so that AI will not spiral out of control.
The question then becomes, "How will humans use AI knowledge—for help or for harm?" And how can governments, leaders, and Christians curate wise controls for this new technology? 
The Wycliffe Global Alliance AI Summit delved into the AI help-or-harm questions. Unlimited possibilities of AI can serve as a digital disciple of God's love and redemption for the world through the Bible. Christian experts observed that AI could reduce Bible translation time by more than half. Importantly, biblical ethics and principles would direct AI translations. 
One of the Wycliffe alliances is SIL International. Dan Whitenack, a data scientist working with SIL, uses the term "copilot" to describe AI, assuring that Christian translators sit in the pilot seat. Many Bible GPTs (Generative Pretrained Transformers) are under development. For example, with hundreds of Christian translating organizations creating innovations, SIL is working on a chat platform called M2. It will enable digital Bible translations to work together simultaneously in many languages on websites and social media pages. 
Digital theology consultant Adam Graber, who also spoke at the summit, emphasizes the correct biblical foundation: "God speaks first. Not the internet, and not us." 
Summit participants frequently expressed serious concerns that AI robotic production be avoided at all costs. Presenters also underscored that Christian AI tools will streamline the labor of the human translation teams—not replace them.
As the Bible's new disciple on the forefront of adding Bible translations for those without Bibles in their languages, AI is already a force for good. Not surprisingly, the United States and Israel are on the leading edge of varying AI developments, usage, and discussions in the U.S. Congress and Israeli Knesset. By necessity, Israel is a world leader in autonomous warfare, and already uses robot surveillance jeeps to patrol the dangerous Gaza Strip border. A Forbes article highlights examples—such as AI's use in New York's internationally acclaimed Mt. Sinai Hospital, with improved breast cancer screening and the ability to predict diseases like liver, rectum, and prostate cancer 94 percent of the time. 
Although AI is thousands of years removed from God's spoken word, the Sovereign of the Universe fashioned the Jewish culture into vessels for His holy scriptures. He transmitted an eternal paradigm shift through Jewish scribes in the Old Testament's 39 books. A second paradigm shift manifested through our Lord Jesus Christ, born into the Jewish people in Israel. Finally, a third paradigm shift took place when scribes penned God's word in the 27 books of the New Testament. 
The WEF, suspect and secular, seems overpowering. But it is not everlasting. Our Holy Bible is an enduring guidepost that tells the truth about our omnipotent God who spoke the universe and humankind into existence. 
A fourth glorious paradigm awaits believers. At present, Messiah Jesus is our loving attorney who intercedes for us, then completes His rescue mission for us into eternity. Neither AI, ChatGPT, nor any robot is capable of repeating such a singular unconditional, redemptive act for those who seek a personal, vibrant relationship with God. His personal touch is a relational revolution that will dismiss the WEF's impossible secular designs in a single moment. 
Until then, let us remain vigilant in the darkness, focused on the Light of the World and continually reading our Bibles—given to us from God's heart! 
1 Chronicles 29:11 (ESV) tells the truth! "Yours, O LORD, is the greatness and the power and the glory and the victory and the majesty, for all that is in the heavens and in the earth is yours. Yours is the kingdom, O LORD, and you are exalted as head above all." 
This article originally appeared here and is reposted with permission.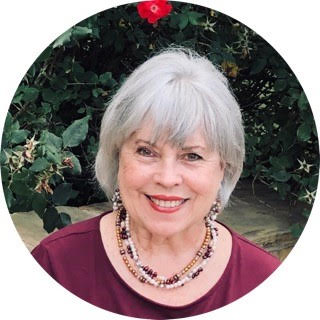 Arlene Bridges Samuels pioneered Christian outreach for the American Israel Public Affairs Committee (AIPAC). After nine years she retired and later worked part-time with International Christian Embassy Jerusalem USA. Arlene is now an author at The Blogs-Times of Israel and writes a weekly column at CBN ISRAEL. She has often traveled to Israel, including being invited three times by Israel's Government Press Office to their annual Christian Media Summit. Read more of her articles on her CBN Israel blog.
Popular Articles
A message from All Israel News
Help us educate Christians on a daily basis about what is happening in Israel & the Middle East and why it matters.
For as little as $5, you can support ALL ISRAEL NEWS, a non-profit media organization that is supported by readers like you.
Donate to ALL ISRAEL NEWS
Latest Stories
Comments