Are winds of war brewing on the Iranian border with Azerbaijan? And how are Israel, Turkey and Russia involved?
Iran launches large military exercise as Tehran becomes increasingly concerned Israel is spying from across the Azeri border
Pin on this map (added by All Israel News) shows approximate location of Iran's military drill. (Photo: Shutterstock)
Late in September Iran decided to hold its largest military exercise in two decades on its border with Azerbaijan setting the Azeri military on high alert and launching a ripple wave of concern through Turkey, Russia and south to Israel.
But this Iranian display of artillery, drones and helicopters seems to be less about Azerbaijan and more about Israel. While Baku and Tehran have historically maintained good relations, Iran is becoming concerned with an apparent Israeli presence in Azerbaijan.
"We have reminded our colleagues in Baku of this issue, and they said overtly and covertly that they would give warnings. Baku should not allow third parties to use its borders and territories," Saeed Khatibzadeh, spokesperson for the Iranian Foreign Ministry, said today.
Iranian Foreign Minister Hossein Amir-Abdollahian had a similar message for Azerbaijan's ambassador on Sept. 30.
"We do not tolerate the presence and activity against our national security of the Zionist regime next to our borders and will take any necessary action in this regard," he said.
Though Azerbaijan is a Shiite Muslim country with a dubious human rights record, Israel has long been selling the country weapons. In fact, Israeli drones played a big factor in Azerbaijan's destructive war against Armenia last year. Even during the height of COVID when civilian flights into Israel were limited, four Azeri cargo planes were jetting from Tel Aviv to Baku and sometimes to Ankara as fighting broke out between Azerbaijan and Armenia, according to Haaretz, an Israeli newspaper.
But what concerns Iran more is that, according to several reports, Azerbaijan is allowing Israel to use land and airspace to possibly spy on and launch attacks against Iran. 
"Moreover, according to foreign sources, the Mossad established a station in Azerbaijan, serving as the 'eyes, ears and a springboard' for monitoring Iran," Haaretz, a Hebrew-language Israeli newspaper, reported.
Iran has accused Israel of attacking its nuclear program and its military presence in Syria and Lebanon. The past two Israeli prime ministers have both said they will not allow Iran to obtain nuclear weapons and many attacks that have occurred in Iran including the assassination of the nation's top nuclear scientist a year ago have been blamed on Israel.
Iran is also said to be upset with restrictions and fees imposed upon its truck drivers crossing from Iran to Armenia.
The Islamic Revolutionary Guard chose to call this current drill the "conquerors of Khaybar" named after the attack that Mohammed launched against Jews living in the region in 628 AD in present day Saudi Arabia.
To be clear, Iran state media admits as much.
"The representative of Chaldean Assyrians in the Parliament of the Islamic Republic of Iran said that the 'Conquerors of Khaybar' military drills in northwest Iran were a clear message to the Israeli regime and the ISIS," according to Islamic Republic News Agency "In an interview with IRNA on Monday, Shaarli Anouyeh Tekyeh said that the Army's drill along the northwestern borders of Iran was a display of power indicating Iran's preparedness to thwart any aggression through borders."
Where do Turkey and Russia come in?
Not to be outdone, Azerbaijan and Turkey will hold a joint military exercise in Azerbaijan near the border with Iran beginning tomorrow, the Turkish Defense Ministry announced. The exercise will be called "Unshakable Brotherhood," referring to the close ties between the two countries.
Turkey is a stalwart ally of Azerbaijan and supported its military actions against Armenia. Turkey denies responsibility for the Armenian Genocide in which 1.5 million Armenians were killed at the hands of the Young Turks between 1914 to 1917.
Russia has strategic interests both with Turkey and Armenia. Russia tended toward supporting Armenia during the conflict with Azerbaijan but offered what many Armenians saw as tepid assistance.
But just last week, Turkish President Recep Tayyip Erdogan decided that after talks with U.S. President Joe Biden proved disappointing, he would seek closer ties with Russia. Indeed, Erdogan and Russian President Vladimir Putin wasted no time, meeting last week and deciding to cooperate with Russia to jointly produce jet engines, warships and submarines, during its meeting with its Russian counterpart Vladimir Putin.
"For example, we discussed the stages of building a second and third nuclear reactor," Erdogan said.
Erdogan also said Turkey will go ahead with a purchase of Russian S-400 missile defense systems, despite a threat of sanctions from the United States.
"We even talked extensively about the steps we can take in building jet engines," Erdogan said.
All of this leaves Christian Armenia isolated geographically and, ironically, dependent on Iran for any support in a hostile region. Not even Israel, which has not officially recognized the Armenian Genocide, has come to Armenia's aid considering it has thrown in its lot with Azerbaijan, which offers proximity to Iran.
Armenia's Foreign Minister Ararat Mirzoyan arrived in Tehran on Monday to discuss bilateral ties and regional developments. The meeting between Iranian Foreign Minister Hossein Amirabdollahian and his Armenian counterpart Ararat Mirzoyan had been scheduled before the onset of recent tensions, IRNA reported.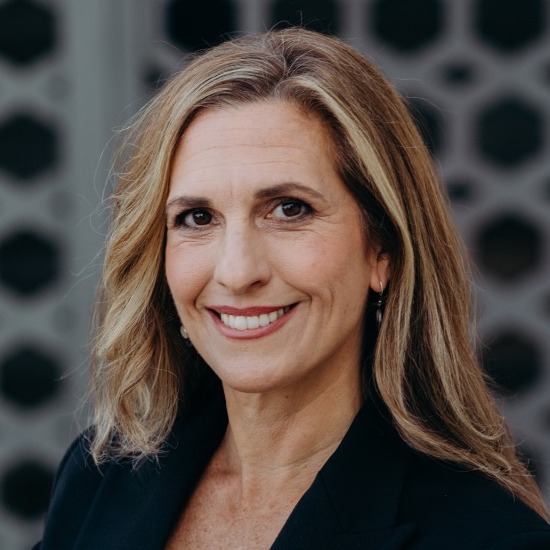 Nicole Jansezian is the news editor for both ALL ISRAEL NEWS and ALL ARAB NEWS and senior correspondent for ALL ISRAEL NEWS
A message from All Israel News
Help us educate Christians on a daily basis about what is happening in Israel & the Middle East and why it matters.
For as little as $5, you can support ALL ISRAEL NEWS, a non-profit media organization that is supported by readers like you.
Donate to ALL ISRAEL NEWS
Current Top Stories
Comments