Anti-Semitism spikes again: 2022 shows sharp increase in hate against Jews
United States sees anti-Semitism growing on left and right, according to authors of new study. Report comes on eve of Holocaust Remembrance Day.
Demonstrators displaying banners and "End Jew Hatred" logos during the Celebrate Israel Parade in New York City, May 22, 2022. (Photo: John Lamparski/NurPhoto via Reuters)
Another sharp increase in the number of anti-Semitic incidents in the United States and other Western countries in 2022 has shown that the motivations for present-day anti-Semitism are not transient as some may have hoped, according to the authors of the newly-released Annual Report on Antisemitism Worldwide. 
The report, published each year by Tel Aviv University and the Anti-Defamation League (ADL) on the eve of Holocaust Remembrance Day, showed that there is both a disturbing trend toward the normalization of anti-Semitism and a failure on the part of those involved in the fight against anti-Semitism to stop its rise. 
"Unlike in 2021, there were no specific events [in 2022] which can be linked to a rise in antisemitism, which speaks to the deeply-seated nature of Jew Hatred around the world," said ADL CEO Jonathan Greenblatt.
"Another reality that needs to be recognized calls for self-reflection," wrote the report's authors. "Those involved in the fight against antisemitism should realize it is not achieving the desired results. Existing policies should be unsparingly and independently examined to see which are working, which are failing, and which can be improved."
A specific focus of the 86-page report this year is the rising number of anti-Semitic incidents in major Jewish cities, especially in the United States. 
The ADL recorded 3,697 anti-Semitic incidents in America in 2022, compared to 2,717 in 2021 – a record year in its own right. 
The spike in incidents was even more pronounced in cities with specifically high Jewish populations, such as New York, Los Angeles and Chicago. 
In 2022, the New York Police Department recorded 261 anti-Jewish hate crimes compared to 214 in 2021, 126 in 2020, and 252 in 2019 - a 22% increase between this year and last year and a 32% increase between the average number of incidents between 2019 and 2021 compared to 2022. 
There were 30 incidents of assault in New York in 2022 compared to 20 in 2021, according to the report. New York has a Jewish population of 1.5 million. 
The Los Angeles Police Department recorded 86 incidents in 2022 versus 79 in 2021 - a 9% increase. The city has a Jewish population of 519,000 people. 
The Chicago Police Department recorded 38 anti-Jewish hate crimes last year, compared to only eight the year before - an increase of 375%. Some 292,000 Jews live in Chicago. 
The number of incidents across the U.S .increased in each category over the year before – harassment, vandalism and assault, the report showed, including a record-high increase in the number of bomb threats (91) toward Jewish institutions, the highest number of bomb threats since 2017.
There is a disturbing trend of the "normalization of crazy conspiracies in public discourse in America," the authors noted. 
Anti-Semitism: Three Factors
Prof. Uriya Shavit, head of the Center for the Study of Contemporary European Jewry at Tel Aviv University, told ALL ISRAEL NEWS that a convergence of several factors is likely leading to the rising numbers. Here are three of the most prominent:
Social frustration caused by economic and other challenges leads people to search for scapegoats.

The rise of radicalism among the political left and right is infringing on the center and gaining legitimization.

Social media's proliferation of echo chambers spreads and gives credibility to conspiracy theories and hate speech. 
"With so much of the information in the world today presented without the scrutiny and moderation provided by the work of editors, falsehoods spread fast and are confused as truths," the report noted. 
Shavit acknowledged that, while there was anti-Semitism in the U.S. 20 and 30 years ago, anti-Semites did not have such an effective platform to expose their views as the current social networks. 
"A reality in which big companies make big money by spreading big lies must be rectified," Shavit said. 
The report highlighted that the spread of anti-Semitic propaganda by American White supremacists almost tripled in 2022 compared to 2021, reaching 852 incidents. It also included several pages on legitimizing this rise in anti-Semitism - and anti-Semitic-espousing figures - among the right. 
In November, former U.S. President Donald Trump hosted two known anti-Semitic celebrities for dinner at his Mar-a-Lago estate: Kanye West and Nick Fuentes, who had publicly ranted against Jews throughout 2022. Fuentes even accused Jews of serving Satan and called for Jews to "get the f**k out of America."
Trump not only openly associated with both men but refused to apologize for hosting them or to condemn their views. Moreover, over one third (36%) of Republicans responded to a Yahoo News/You Gov poll that approved the former president's decision to host West and Fuentes. Another 27% responded that they were not sure. 
Shavit said Trump's open association with the men and the response of his supporters "raised the alarm" about the mainstreaming of anti-Semitism in the Republican Party. 
"If you want to put it bluntly, the fact that the American right is now hosting individuals who 10 years ago would have been considered illegitimate is alarming," Shavit told ALL ISRAEL NEWS. "What is legitimate today would not have been legitimate a decade ago."
The report added that equally as problematic is how the "antisemitism of the far-left has found fertile ground in today's culture wars." 
A 2022 ADL survey showed that 85% of Americans accept at least one anti-Jewish trope, as opposed to 61% three years ago. Moreover, 20% accept six or more anti-Semitic tropes. 
American Jews are starting to notice the trend. A Pew survey found that 93% of American Jews say there is at least some anti-Semitism in the country, and close to half (43%) say there is "a lot."
Target: Haredi Jews
Regarding physical assaults in Western countries, including the U.S. and London, the report highlighted that these attacks target "visibly identifiable Jews," especially Haredi Jews. 
"The comparative study suggests physical attacks on Jews tend to occur in a small number of areas in major urban centers, usually on the street or public transportation rather than near or in synagogues or Jewish establishments. In addition, most attacks appear not to be premeditated," the report said. "Haredi Jews are the main victims not only because they are easily identifiable as Jews, but also because they are perceived as vulnerable and unlikely to fight back."
However, Shavit said it could be challenging to determine whether or not the attackers' motivations are deeply held anti-Semitism, hatred for Israel, bullying, or a combination of the three.
"Because many of these offenses are minor and no one is typically hurt, you don't have that many indictments," Shavit explained. "Because not many of these incidents are deliberated in court, we do not know who is behind them. We can only speculate."
He added that there are likely many more attacks than reported because "not every person who gets an egg thrown on him or is spit at goes to the police."
"Our research indicates that effective policing, indictments, and educational campaigns in a small number of urban areas in various Western countries can lead to a significant reduction in the number of violent anti-Semitic attacks," Shavit said, adding, "The fight against anti-Semitism must include more practical, measurable and transparent objectives."
Numbers Spike Worldwide 
The rise in anti-Semitism was not only found in the U.S. but also in several other Western countries, including Belgium, Hungary, Italy and Australia. 
Some countries, including Germany, Austria, France, the United Kingdom, Canada and Argentina, saw a decline in incidents compared to the year before. However, Shavit noted that one should view these statistics cautiously. 
"We had three years of COVID-19, so you cannot only compare 2022 to 2021 but also 2020 and 2019, and if you look at the figures this way, then there is still a rise.
"The lower numbers in Germany and France are not low. There are still hundreds of incidents," Shavit said. 
He added, "I would have expected in all countries with major Jewish populations to have seen a sharp decrease in antisemitic incidents, which is why the U.S. figures are really alarming."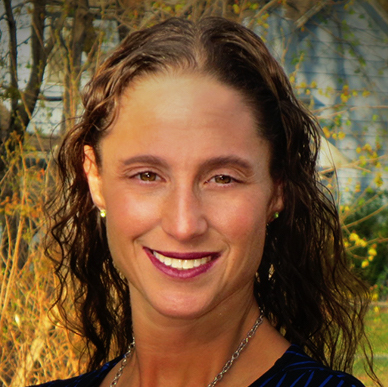 Maayan Hoffman is a veteran American-Israeli journalist and strategic communications consultant. She is Deputy CEO - Strategy & Innovation for the Jerusalem Post, where she also served as news editor, head of strategy and senior health analyst.
Popular Articles
A message from All Israel News
Help us educate Christians on a daily basis about what is happening in Israel & the Middle East and why it matters.
For as little as $5, you can support ALL ISRAEL NEWS, a non-profit media organization that is supported by readers like you.
Donate to ALL ISRAEL NEWS
Latest Stories
Comments