Anti-Semitism PAC executive director tells ALL ISRAEL NEWS that US must 'seriously tackle the rise of anti-Semitism'
CASEPAC's Bryan Leib says Biden administration's failure shows the need for a political action committee focused on fighting anti-Semitism
Bryan Leib, executive director of CASEPAC (Photo courtesy)
CASEPAC – the only federal Political Action Committee (PAC) in the United States dedicated to fighting anti-Semitism in American politics – recently appointed Bryan Leib as their first executive director.
Leib's extensive professional portfolio includes working for the Israeli-American Council, serving as the executive director for Iranian Americans for Liberty and writing op-eds for news organizations like NewsMax, Times of Israel, Israel Hayom and Jewish News Syndicate.
As a Republican congressional candidate in 2018, Leib said despite his affiliation with the Republican party, CASEPAC is nonpartisan and will support any congressional candidate who shares "in our unwavering commitment to combating all forms of the IHRA Definition of Antisemitism."
ALL ISRAEL NEWS spoke with Leib regarding his appointment and the Biden administration's recent release of their anti-Semitism strategy.
Leib's previous experience running for Congress, combined with his years of leadership and volunteer work in the American Jewish community, led to his selection as executive director.
CASEPAC is aiming to play a major role in the 2024 federal election cycle and chose Leib, a seasoned Jewish American leader, to help it make a big impact," the organization told ALL ISRAEL NEWS.
Regarding CASEPAC's strategy for fighting anti-Semitism in Congress, Leib said, "We're going to take the fight directly to people."
CASEPAC's strategy involves two main aspects: One is "supporting existing members of Congress, congressional candidates who we feel, based on their record, really support fighting anti-Semitism, and secondly, we're going to take the fight directly to anyone who traffics directly in anti-Semitism," Leib explained.
Leib specifically called out Democratic party members Ilhan Omar and U.S. Representative Rashida Tlaib as examples of those spreading anti-Semitic ideas in Congress.
"Obviously, I'm talking about people like Ilhan Omar, who accused Jews of dual loyalty. I'm talking about Rashida Tlaib, who recently, once again, labeled Israel as an apartheid nation. We're going to take the fight directly to these people because they think they can get away with these things and we're going to make sure that they can't," Leib said.
In the past few years, "the vast majority of the anti-Israel and anti-Zionism comments and actions are coming from the Democrats in federal politics," he said.
However, he acknowledged that anti-Semitism isn't "exclusive to one political party."
Established groups like the Anti-Defamation League (ADL) appear to focus on anti-Semitism from only one sector of society, according to Leib.
"The Biden White House, similar to the ADL, only speaks out about anti-Semitism when it comes from Neo-Nazis or White supremacists in America," Leib said. "When Orthodox Jews are attacked on what seems like a weekly basis in NYC, it's not coming from White supremacists. When Jews are harassed on social media for supporting Israel and Zionism, it's not coming from White supremacists."
Leib warned that a focus on only one sector isn't truthful and that there is a need to recognize 'political bias within the political realm.'
"Jew hatred is Jew hatred regardless of if it comes from the left or the right. When individuals with hate in their heart walk into Shuls to murder Jews or paint swastikas on school playgrounds, they do it because they hate Jews," he said during the ALL ISRAEL NEWS interview.
"Left-leaning groups like the ADL want the American public to think that anti-Semitism only comes from White supremacists when that couldn't be any further from the truth."
Leib also called attention to the recent "Nakba Day" event hosted by Bernie Sanders and U.S Representative Tlaib.
"We must always speak out against the lies that are spread about Israel from members of Congress. We applaud Speaker Kevin McCarthy for shutting down Tlaib's event in the U.S. Capitol. Shame on Senator Sanders and Minority Leader Schumer, both Jews, for giving Tlaib and her supporters a platform to spew lies about Israel in the U.S. Senate!"
"We will work with Members of Congress and the Jewish community to hold anyone who traffics in anti-Semitism accountable!"  Leib said and acknowledged the importance of the CASEPAC committee.
Leib commented on the recent release of the Biden administration's anti-Semitism strategy and its inclusion of the Council on American Islamic Relations (CAIR) as a "strategic partner."
CAIR actively promotes the Boycott, Divest, Sanctions (BDS) movement, which seeks to single out the State of Israel regarding issues of human rights, in particular.
As the ADL has documented, several CAIR founders were associated with the terror organization, Hamas.
Leib said Washington's decision to include CAIR and other partisan groups on the strategy committee, saying that it is "a direct attack upon the Jewish consensus surrounding the IHRA Definition of Antisemitism, and an utter denial of the sad truth about left-wing anti-Semitism and its prevalence."
"CASEPAC is left to conclude that the Biden administration is not serious about objectively tackling the dangerous rise of anti-Semitism in America in a non-partisan way," Leib argued, and added that groups with a known history of anti-Semitism "shouldn't have a seat at the table."
Failure to adopt a clear standard definition, as expressed in the IHRA Working Definition "is reckless and likely to result in harm to Jewish interests," he said, adding that, "Only the IHRA Definition is capable of accomplishing the core purpose of the administration's plan."
Just two weeks ago, during Jewish American Heritage Month event, Biden condemned the rise of anti-Semitic incidents in the U.S., calling it "unconscionable. It's almost unbelievable. It's despicable."
"These attacks are a threat to other minority communities as well, but more importantly, it's literally a stain on the soul of America," he said during his speech.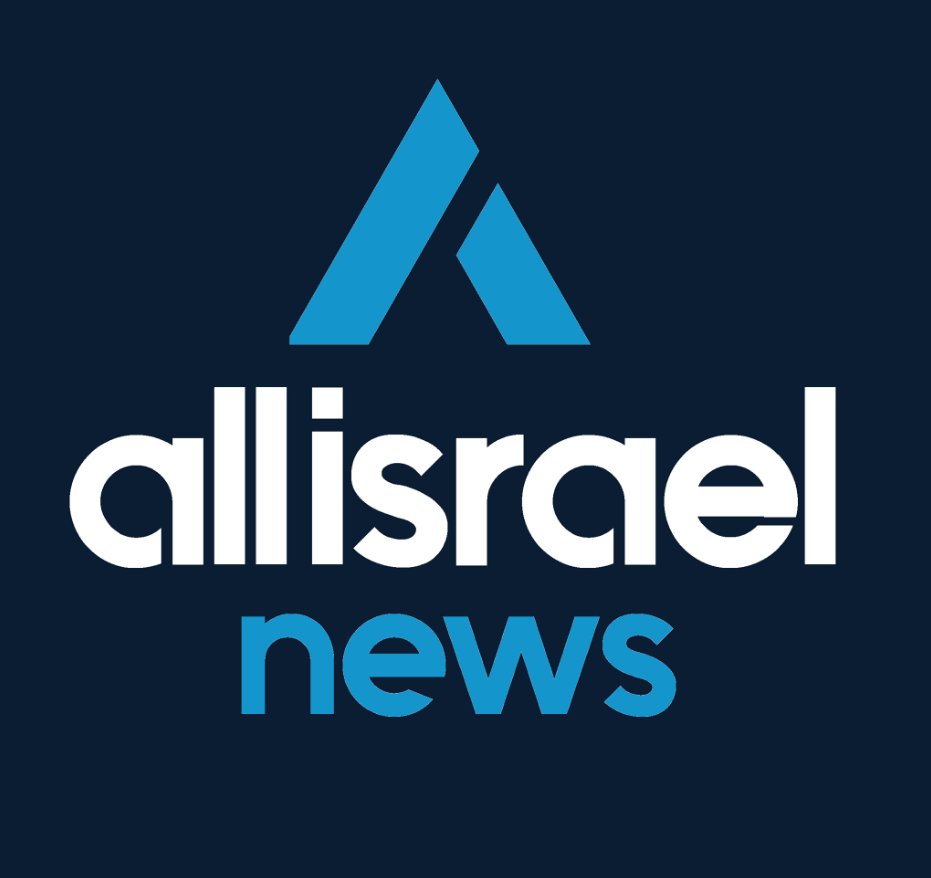 The All Israel News Staff is a team of journalists in Israel.
Popular Articles
A message from All Israel News
Help us educate Christians on a daily basis about what is happening in Israel & the Middle East and why it matters.
For as little as $5, you can support ALL ISRAEL NEWS, a non-profit media organization that is supported by readers like you.
Donate to ALL ISRAEL NEWS
Latest Stories
Comments