Ancient Pool of Siloam to be excavated and opened to public
The pool was part of Jerusalem's water system during the reign of King Hezekiah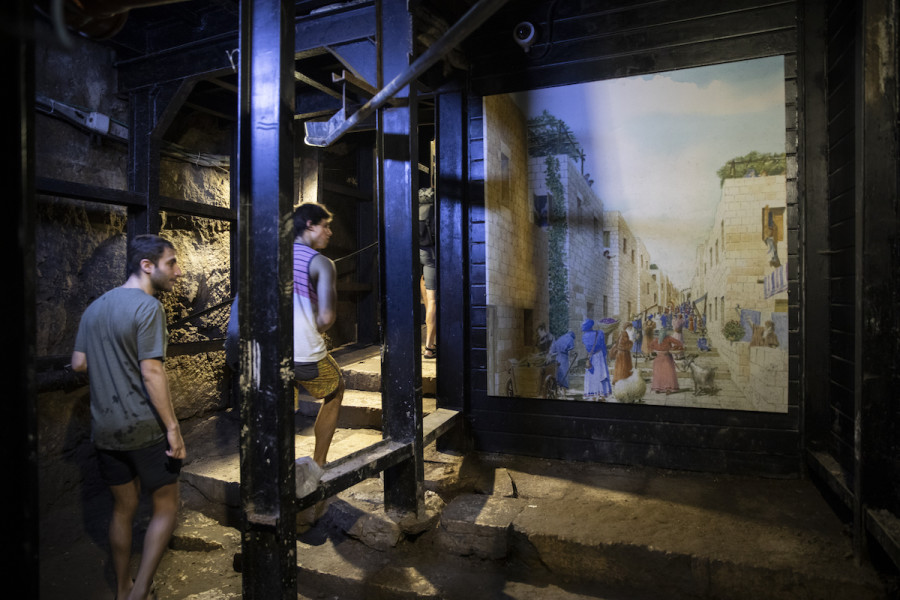 Tourists walk up the main drainage tunnel that leads from the Pool of Siloam Pool up to the Davidson's Center Archeological Park by the Western Wall, July 22, 2019. (Photo: Hadas Parush/Flash90)
The Israel Antiquities Authority, the Israel National Parks Authority and the City of David Foundation announced plans at the end of December to excavate the historic ancient Pool of Siloam in Jerusalem. As one of the most significant sites in the City of David, the pool has been a focal point for archaeologists for over 150 years.
Located in the southern portion of the City of David, the Pool of Siloam was first built some 2,700 years ago, as part of Jerusalem's water system during the reign of King Hezekiah in the 8th century B.C.E., the First Temple period. It served as a reservoir for the waters of the Gihon Spring, which were diverted through an underground water tunnel.
The pool was later renovated and expanded at the end of the Second Temple period – some 2,000 years ago – and believed to have been used as a ritual bath (mikveh) by pilgrims who gathered there before ascending to the Temple.
A tiny remnant of the Pool of Siloam – a number of steps – was discovered in 2004, but could not be fully excavated at the time because most of it was located under private land that belonged to a Greek Orthodox church in Jerusalem.
"After 18 years, we are finally able to dig and excavate the pool of Siloam in its entirety. And that is something that we are very excited about," said Franny Waisman of the City of David Foundation during an interview with Paul Calvert. "It's like new and old at the same time. We're excited because it's new for us, but this has been around for thousands of years."
In the New Testament, the Pool of Siloam is also the location where Jesus healed a blind man. John 9:6-7 states: "Having said these things, He spit on the ground and made mud with the saliva. Then he anointed the man's eyes with the mud and said to him, 'Go, wash in the pool of Siloam' (which means Sent). So he went and washed and came back seeing."
Waisman said "uncovering this is like a gem of our past that says, 'Hey, this all was here. This isn't some fake story that didn't exist,'" and she added that it's possible Jesus had visited the pool during his lifetime.

"It's definitely possible. If we're talking about a man who was Jewish – 2,000 years ago – and lived in Jerusalem, I would say 100%. Any Jewish person 2,000 years ago stood at the Pool of Siloam, walked up the road. Absolutely."
Waisman explained that the excavation of the pool is expensive and funded by the Israel Antiquities Authority, the Israel National Parks Authority and private donations from organizations and individuals who "want to be a part of uncovering a historical location important to both Jews and Christians."
"We still have so much more to excavate. I think that's what's so exciting, because we've done really such a small job so far. And when you see how big the area is – of what the pool might be, the findings that we could find – really, the imagination goes wild," she said.
Waisman explained that the Pool of Siloam gets its name from the Hebrew word "shiloach" which means "send," referring to King Hezekiah's decision to set up a water channel for enemy protection and so the people would have access to water during times of siege. Hezekiah ordered a tunnel to be dug to "send" water from the Gihon Spring to the Siloam Pool where it would be accessible, but also for the purpose of security.
Modern visitors to the City of David are able to walk through Hezekiah's Tunnel, Waisman said. "It's an amazing experience. You're walking through a dark tunnel that was hand-carved, you know, thousands of years ago in order to save the city. And it actually, to this day, the water still flows through that tunnel to the pool area."
A handwritten inscription discovered in the tunnel in 1880 details two different groups of people who worked on the tunnel starting from opposite directions and eventually meeting underground.  Waisman said that historians and archaeologists have been fascinated by how these groups not only succeeded in tunneling underground thousands of years ago, but that they managed to meet up with each other. She imagined their relief at seeing each other, knowing their hard work was intended to protect them from the impending Assyrian army.
"Finally, when they meet each other, the joy of 'We're safe! The city is safe!' must have been so immense that they said, 'Let's take the time to etch it out into the stones.' Maybe for no one to ever even see it. It wasn't really a place where people were walking. It was for water. And thousands of years later, we find it etched into the wall, kind of telling us the story that's behind the scenes of the biblical story."
Waisman said such discoveries help to "paint the imagination."
"We read these stories, we hear about it, and it all lays underground – kind of dormant for years – until we start moving things away and it brings it back to life. So, to see the biblical stories come to life in our day is really exciting."
Waisman said the Pool of Siloam will likely be open to the public in the next couple of years, depending on a variety of factors. "Digging takes a lot of time because it's all dug by hand.  Because of the sensitivity and the artifacts that we find, you really can't use any heavy machinery. So it's really particular, which means a lot of time; a lot of people."
"And then after we find things, we have to date them. There's archaeologists involved, there's weather involved. We're underneath the open sky, so you can't dig all year round depending on the rain…So it depends on a lot of factors."
Waisman says she hopes the team will continue to discover "fascinating gems of our history" during the excavation.
"Everything that you can see in the City of David today is less than 20% of what there is to actually see, meaning we haven't even finished – or nearly come halfway finished – to digging up what Jerusalem really is, in its entirety."
She noted that the City of David today is a mixed neighborhood that links people from all religions and backgrounds.
"People live there, both Jewish and Muslim, and they are living in the space where our ancestors would have been living. And so it's kind of all mushed together. And that's what's kind of beautiful about it, too, I would say."
"The old connects with the new," she added. "We're creating and we're uncovering at the same time. And I think that's really a beautiful thing."
The City of David Foundation is an organization that supports education, tourism, archaeological excursions and land purchases in East Jerusalem in an effort to establish a Jewish presence in the area.
For more information, click here.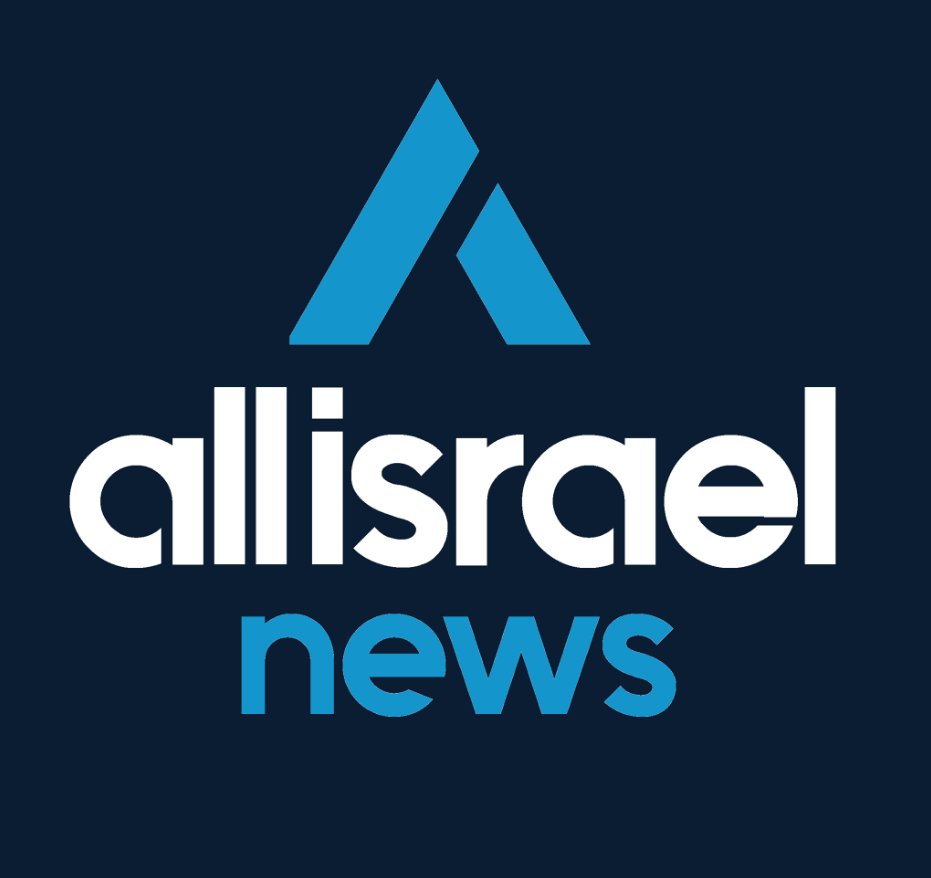 The All Israel News Staff is a team of journalists in Israel.
A message from All Israel News
Help us educate Christians on a daily basis about what is happening in Israel & the Middle East and why it matters.
For as little as $5, you can support ALL ISRAEL NEWS, a non-profit media organization that is supported by readers like you.
Donate to ALL ISRAEL NEWS
Current Top Stories
Comments