An unshakable government
As both Israelis and next week Americans head to the polls, we must put our faith in God to weather these turbulent times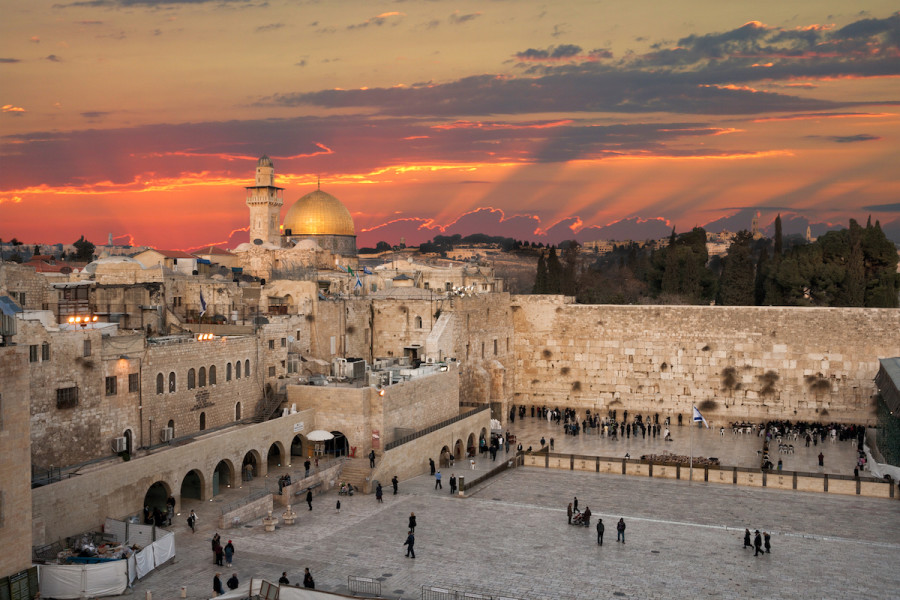 A view of the Western Wall and Temple Mount in Jerusalem's Old City (Photo: Shutterstock)
Since the watershed year of 2020, the past few years have reached a new level of intensity globally, as the COVID-19 pandemic reared its ugly head, as the worldwide community went increasingly digital, and as the governments of Israel and other nations around the world were embroiled in great controversy and fiery debate.
Now, as a new election season is upon us once again in both Israel and the United States, the volatility of today's tenuous world continues. Governments far and wide are grappling with questions that have never before been asked and circumstances that have never before been encountered. It seems that a myriad of crucial issues affecting not only politics but also the viability of our daily lives are up in the air. To where do we turn in times such as this?
In Isaiah 9, through His prophet, the God of Israel spoke amazing words that have endured from generation to generation, describing His kingly government in the earth. He says, "[T]he government will be upon His shoulder. And His name will be called Wonderful, Counselor, Mighty God, Everlasting Father, Prince of Peace." (Isaiah 9:6)
When the world's systems fail in their wisdom and everything around us is shaking, there is a higher government that we can look to for hope. Verse 7 goes on to say that "of the increase of His government and peace there will be no end." God says that the government of Israel and the nations of the world will be upon His shoulder – that His counsel, His might, and His peace will prevail.
Elsewhere in scripture, the Psalms declare: "Righteousness and justice are the foundation of Your throne; mercy and truth go before Your face" (Psalm 89:14). There is a sure foundation for our times in God's government of the world, and that foundation is made of rock-solid righteousness and indisputable justice.
Never before in Israel's history has the question of a viable governing body been such a dubitable proposition as it has in these last few years. As one who represents global supporters of Israel, our support for this bastion of democracy in the Middle East is not shaken. But the outcome and long-term effect of such turbulent political years is not yet certain.
At the beginning of a new era in world history, there is a greater need than ever before for servants of the God of Israel who will be tenacious in prayer and action, and who will become His ambassadors for truth in a troubled world. The righteousness and justice of human beings are inherently limited, but God's eternal government is an ever-expanding rulership of truth and solidity.
May we be those who link heaven and earth through lives of continual devotion and unyielding courage, even as we continue to take a strong stand on behalf of the nation of Israel, imperfect though it may be in the here and now. And may we see globally the unfolding of what Isaiah foretold – an ever-increasing reality of God's Kingdom being expressed, even in the midst of the tumultuous challenges of earthly humanity.
As we navigate these times, let us keep in our hearts and minds God's charge to His people, and let us declare this ancient promise over the modern State of Israel and our own nations as well:

"Those who trust in the Lord
Are like Mount Zion,
Which cannot be moved, but abides forever.
As the mountains surround Jerusalem,
So the Lord surrounds His people
From this time forth and forever." (Psalm 125:1-2)
ALL ISRAEL NEWS is committed to fair and balanced coverage and analysis, and honored to publish a wide-range of opinions. That said, views expressed by guest columnists do not necessarily reflect the views of our management or staff.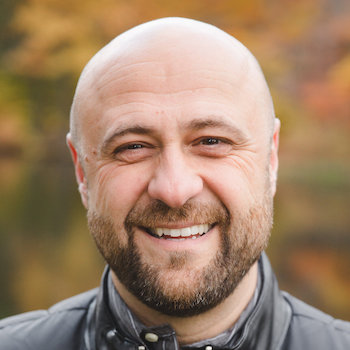 Bishop Robert Stearns is the founder and executive director of Eagles' Wings, a global movement of churches, ministries, and leaders.
A message from All Israel News
Help us educate Christians on a daily basis about what is happening in Israel & the Middle East and why it matters.
For as little as $5, you can support ALL ISRAEL NEWS, a non-profit media organization that is supported by readers like you.
Donate to ALL ISRAEL NEWS
Current Top Stories
Comments