An Iranian Evangelical Christian makes her first visit to Israel – and sits down with THE ROSENBERG REPORT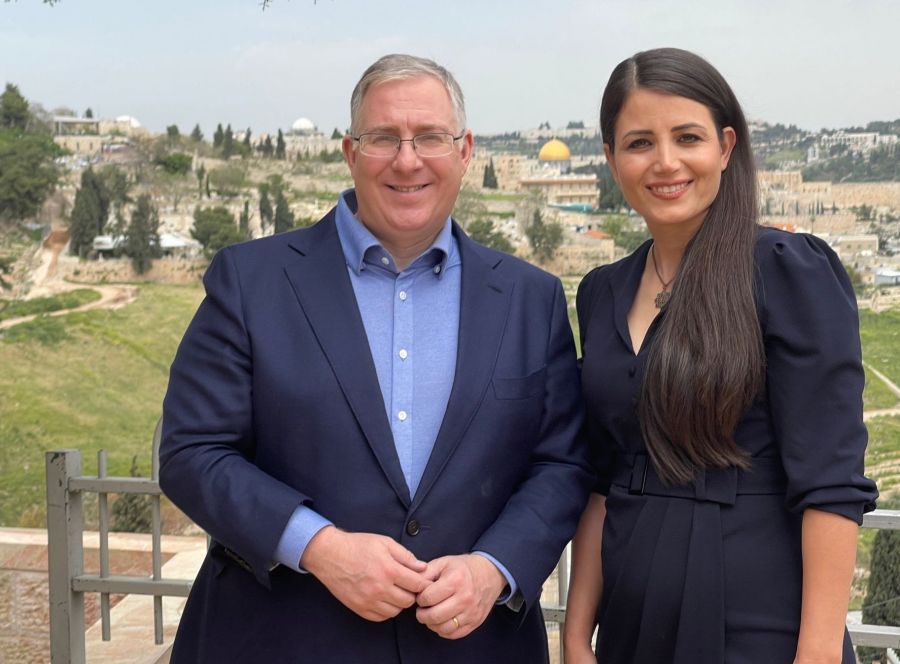 Joel Rosenberg and Marziyeh Amirizadeh (Photo: The Rosenberg Report)
JERUSALEM, ISRAEL — Today, I had the fascinating opportunity to sit down and interview an Iranian woman who is a Shia Muslim convert away from Islam to faith in Jesus Christ.
She was raised in Iran following the Islamic Revolution in 1979. That's the year she was born and began to grow up in Iran.
Eventually she left Islam, came to faith in Jesus Christ, and became so passionate about her faith that she began sharing the Gospel of Jesus Christ with everyone she could possibly find.
Then, with another young woman who was also a Shia Muslim convert to Christ, she began distributing copies of the New Testament to neighborhood after neighborhood after neighborhood in Iran's capital city of Tehran.
Eventually, both women were arrested and sent to the worst prison in Iran, known as Evin Prison.
Her story is absolutely remarkable.
Her name is Marziyeh Amirizadeh, and she's in Israel this week for the first time ever.
After coming to faith in Christ and eventually – and dramatically – set free from Evin Prison, she was able to go to the United States, where she became a citizen.
She's had this dream of coming to the Holy Land and visiting Jerusalem and visiting the Galilee, walking where Jesus and the apostles walked, where the Hebrew prophets walked and really discovering the land of the Bible.
She's a remarkable woman, one of great courage and of great faith.
I interviewed her for The Rosenberg Report, which airs this Thursday night at 9 p.m. EST on TBN.
I talked to her about what her life was like growing up in Iran, but also how she dramatically came to faith in Christ, how she was arrested, and what her life was like in that ghastly prison.
She talked to me about how she and her friend were scared and horrified by the conditions in that prison.
But they began to talk to their fellow prisoners about Jesus.
They began to worship and sing at the top of their lungs about Christ.
Many people around them were being executed. They were being threatened with execution.
Yet they maintained their faith and their bold witness inside that Iranian prison.
It's just an amazing story.
We also speak about why she came to Israel, and why she believes that the Iranian regime is not long for this world.
She talks openly about her belief in Bible prophecy that God is going to bring judgment on the leadership of Iran and yet also a great spiritual harvest and awakening, which has already begun inside the people of Iran.
Amirizadeh has written two books, 'Captive in Iran,' which was published by my publisher, Tyndale, about a decade ago.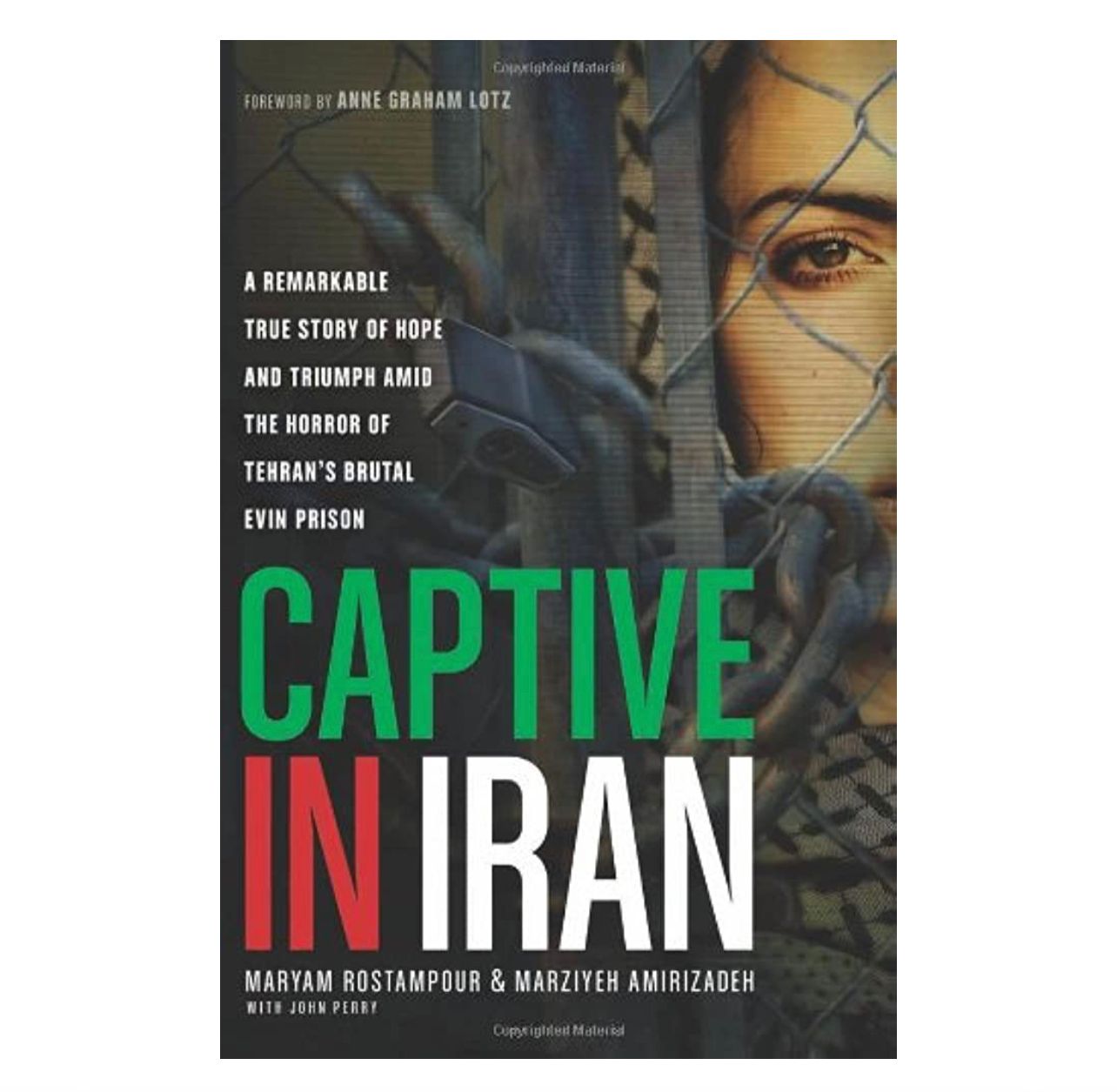 And then a more recent book, 'A Love Journey with God.'
It's an interesting conversation, and I hope you'll join us on Thursday night for The Rosenberg Report.

Joel C. Rosenberg is the editor-in-chief of ALL ISRAEL NEWS and ALL ARAB NEWS and the President and CEO of Near East Media. A New York Times best-selling author, Middle East analyst, and Evangelical leader, he lives in Jerusalem with his wife and sons.
A message from All Israel News
Help us educate Christians on a daily basis about what is happening in Israel & the Middle East and why it matters.
For as little as $5, you can support ALL ISRAEL NEWS, a non-profit media organization that is supported by readers like you.
Donate to ALL ISRAEL NEWS
Current Top Stories
Comments