An in-depth look at abortion in Israel – and one Israeli organization's mission to save the unborn
Sandy Shoshani, national director of Be'ad Chaim, tells us that approximately 99% of those who apply to get an abortion in Israel are approved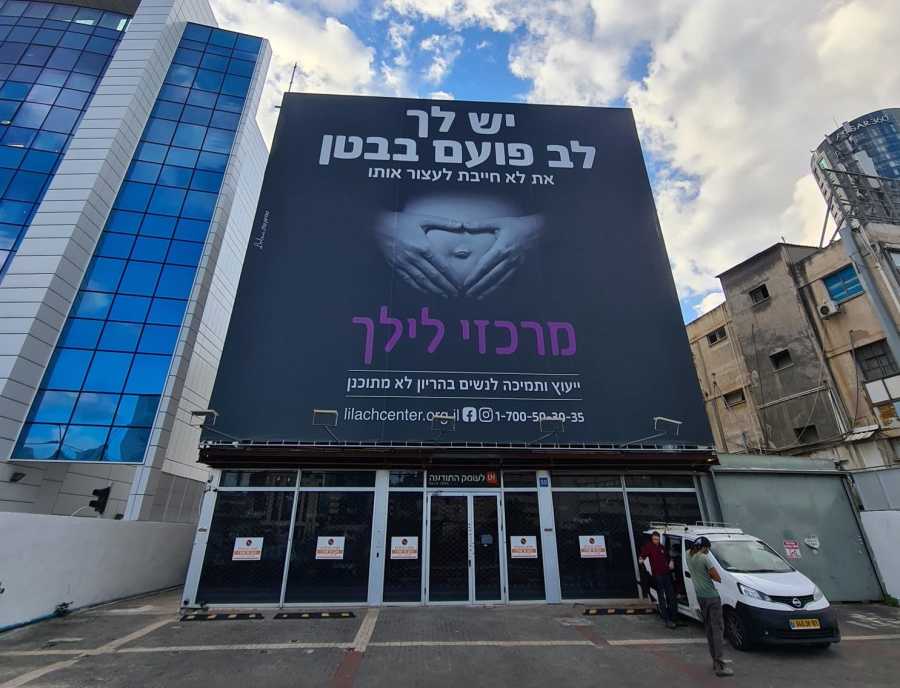 Israel – largely a right-wing nation with a high percentage of religiously observant Jews in the government – is surprisingly liberal when it comes to abortion.
This may come as a shock for Evangelical Christians, many of whom consider abortion a key voting issue, and for Americans where the topic divides left from right and stirs strong emotions. In Israel, it is not on the political agenda.
But it is on Sandy Shoshani's agenda.
Shoshani is the national director of Be'ad Chaim, which means pro-life in Hebrew, and runs the Lilach Center as it is known in Israel. Backed by a committed team, Shoshani told us she is passionate about saving as many unborn babies as she can.
"I think about (William) Wilberforce," she told ALL ISRAEL NEWS, referencing the British man who led a movement to abolish the slave trade. "I don't compare myself to that hero, but I realize I need to really make a public stand because people here are ashamed to speak up morally."
[Listen to the full interview here.]
Be'ad Chaim is running a pro-life campaign in Israel byusing videos and placing billboards in strategic locations – including on the Ayalon Highway that slices through Tel Aviv. One giant message reads: "You have a beating heart in your stomach – you don't have to stop it." Pictured is a woman's hands forming a heart over her stomach.
"I really thank God, we created quite a public stir," Shoshani said about the first billboard. "We had thousands of people writing horrible things about us, and very few people defended life because they're afraid."
Another campaign Be'ad Chaim is rolling out is a series of "sassy" videos, one of which is called the "magical birth canal," showing that a fetus must magically transform into a human being during that four-inch journey during labor, hence gaining human rights only if it is born.
Perhaps the shock factor is necessary here to jar Israelis.
However, the statistics from Israel may come as a shock to readers from abroad:
Abortions are free – government-funded – for women ages 20 to 32 and over 40

Women younger than 20 and older than 32 can also apply for a free abortion

The Israel Defense Forces proves two, three free abortions to female soldiers (usually ages 18-20)

In some cases, abortions are allowed up until birth especially if a chromosomal or genetic problem is discovered

49% of approved abortions are for married couples

Israel ranks No. 1 in the world in prenatal testing

There is no active pro-life political faction or lobby in Israel

Officially, 18,000 abortions were performed last year and Shoshani estimates that a similar amount is performed privately
A woman must present her case to a three-member committee in order to get a state-funded abortion.
"Somebody might get the impression that the committees make it tough to obtain an abortion," Shoshani said. "It's so simple – and that's not my opinion: The national statistic is 98.6% of those who apply for permission to have an abortion get it."
Shoshani spoke with a senior doctor in one of Israel's largest hospitals. He did not want to be named, but he told her that the abortion committee members – which consist of a doctor, nurse and social worker – receive a commission for every person they approve.
"It doesn't matter if the people in the end abort or not, but they receive a commission, so their goal is to get as many people as possible through the committee as quickly as possible," Shoshani said.
In fact, the doctor characterized the wait outside the committee like a "supermarket line" with as many as 10 people waiting outside the door at any given time.
"They get them in and out. They'll ask their name, their age, what you want and then they'll put their stamp on it to get the abortion," she continued. "Not only does the committee get money, but the same doctor in the Haifa hospital, he told us that most of the doctors that are doing a regular shift are doing 7 a.m. to 3 p.m. and he said that the abortions are done after those hours" – and those are not counted by the state.
Shoshani asked the doctor why he allowed this to go on.
He told her, "I just can't fight that battle. It's too big for me."
And yet the laws in Israel are not enough for the current health minister who wants to relax the nation's already permissive policies on terminating pregnancies. Nitzan Horowitz, head of the left-wing Meretz party, said last week that "the right to a woman's body belongs to the woman alone."
"As things stand today, women are forced to go through a degrading process and provide reasons why they want to terminate their unwanted pregnancies – this is absolutely ridiculous. These procedures are totally out-of-date," he said.
The proposed legislation calls for allowing any woman to terminate a pregnancy up until the 12th week without needing committee approval and removing "invasive" questions from the interview for women after their 12th week.
The legislation would need support in the Knesset. Shoshani is depending on the Muslims in the Knesset – who are pro-life – to be advocates for the unborn.
"I've been to the Knesset and spoken to many Knesset members – they're afraid to make a statement for life," Shoshani said recounting a conversation with an Orthodox Knesset member who gave Be'ad Chaim an award for Outstanding Service to Women's Health in Israel
"I said, 'You gave us the award, but would you be willing to defend life?' And she said, 'I think it's a woman's right to abort,'" Shoshani recounted. "I said, 'How can you say that if you believe it's a human being in the womb?' She said that everybody has to make their choice. In other words, nobody here – except an Arab Knesset member, a Muslim – was willing to make a public statement."
Perhaps being that the current health minister heads a left-wing party, is openly gay and is pushing a LGBTQ agenda, his stance on abortion comes as no surprise. But the previous health minister, Yaakov Litzman, is ultra-Orthodox and opposing abortion was not on his radar.
"As a matter of fact, he allowed abortion to expand," Shoshani said.
But after the news last week that Horowitz wants to make abortion even more accessible, Shoshani decided to expand Be'ad Chaim's pro-life campaign. She took inspiration from Isaiah 40.
"It says, 'Comfort you, comfort you, My people, get up on a high mountain and say to the cities of Judah, "Behold your God,"' and the Lord said to me those billboards are the high mountain," Shoshani said. "Get up there, get up there and speak truth. Make a loud noise for the sake of the unborn. Proverbs 24, says defend those who are being taken to their slaughter, protect them, hold those back staggering to their death," she said.
"We've got now hundreds of bus signs all over Israel. We're getting billboards, we're all over Facebook. We're creating videos."
"Somebody asked me – 'Do you mind that they don't like you?' I don't mind at all," Shoshani said. "We need to speak publicly for the rights of the unborn."
"We have to make a noise. So when you pray for us, pray that the pro-life noise would become louder and louder, and people would be willing to stand for life in the Knesset, in the public, that we could get petitions going where hundreds of thousands would sign and say, 'We cannot have our nation slaughtering the unborn. We can't do this anymore.'"

Be'ad Chaim financially assists women who carry their pregnancies to term, funding all the baby's expenses for the first year while the mother – usually single – gets back on her feet. The organization also helps women who have had an abortion or miscarried to process their grief and plant a tree in honor of that baby in a garden the organization oversees.
"We're pro women," she said. "We want to help women."
Listen to the full interview here.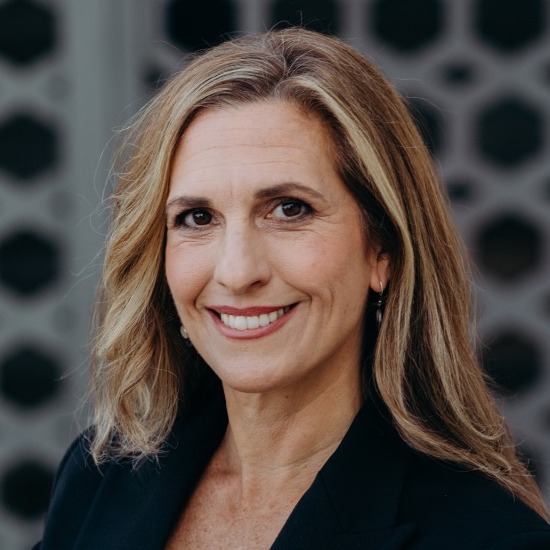 Nicole Jansezian is the news editor for both ALL ISRAEL NEWS and ALL ARAB NEWS and senior correspondent for ALL ISRAEL NEWS
A message from All Israel News
Help us educate Christians on a daily basis about what is happening in Israel & the Middle East and why it matters.
For as little as $5, you can support ALL ISRAEL NEWS, a non-profit media organization that is supported by readers like you.
Donate to ALL ISRAEL NEWS
Current Top Stories
Comments