Opinion Blog / Guest Columnist
Amnesty International offers no amnesty to Israel
Copies of Amnesty International's report named "Israel's Apartheid Against Palestinians: Cruel System of Domination and Crime Against Humanity" are seen at a press conference at the St. George Hotel, in East Jerusalem, February 1, 2022. (Photo: Reuters/Ronen Zvulun)
Amnesty International describes itself as a global movement that protects people wherever justice, freedom, truth, and dignity are denied. And there's no question that this human rights organization has a good track record at "researching and documenting human rights abuses wherever they occur," as its website states. However, one nation is excluded from these noble goals, as evidenced in a recently released document that accuses Israel of outrageous treatment of Palestinians. The 278-page report is titled "Israel's Apartheid Against Palestinians: Cruel System of Domination and Crime Against Humanity." Such a title is more fitting for actual terrorists who live in or around Israel—or for China or North Korea. 
The word "amnesty" in ancient Greek means "forgetfulness, passing over" and is defined as "a government pardon to a group or class of people." Often this includes a political offense where a country officially "forgives" groups or individuals who are prisoners of conscience. Amnesty International has expanded its attention to a range of issues, and the United States has not escaped its criticism. For example, one of its reports cites how terrorists imprisoned at Guantanamo Bay continue to be held without adequate medical care or fair trials. 
Amnesty International was established in 1961 with headquarters in London. With offices now scattered worldwide, this non-governmental organization is dedicated to advocating for human rights. Claiming 10 million activists, it received the 1977 Nobel Peace Prize for its "defense of human dignity against torture." Amnesty has acted in many admirable ways, for example calling out China's enslavement of Turkic Muslim Uighurs and Iran's harsh reprisals against its citizens.
However, when it comes to Israel, Amnesty's report borders on an incomprehensible lack of truth telling. Its four-year project is in fact an exercise in distortion. They are demanding that the International Criminal Court investigate Israel. This strikes me as an attempt to pass itself off as an intellectual pursuit to advocate for Palestinians, yet it suffers from a lack of context. Amid the rise of worldwide anti-Semitism, Amnesty's 278-page opinion piece veers off into libel, handing out more hate tools to use against Israel.
A Wall Street Journal editorial calls the report "a libel that distorts history." It goes on to say, "Israel was founded in the wake of the Holocaust with broad international support. The Jews who settled in historic Palestine had to fight to survive against Arab militias and national armies that wanted to push them into the sea. … The report is a denunciation of the very existence of Israel as a refuge for the Jewish people."
Neither Amnesty International nor the United Nations is the final authority for Israel's rights and its very existence. The foremost facts of history are contained in the 66 books of the Bible. For 3,000 years it has enshrined God's eternal, unconditional real estate deed to Israel as the Jewish ancestral homeland. Genesis 15:18-21 makes it clear when God visited Abraham and held one of the most significant conversations of all time: "I will assign this land to your offspring." God's simple words carry frequent and profound repetition throughout the Old and New Testaments. 
One thousand Bible verses attest to the Jewish people as the indigenous owners of the land.
Let us check out a few facts that Amnesty International neglected. The Palestinian Liberation Organization (PLO) was founded in 1964. The PLO added the Palestinian Authority in 1995 as a part of conducting the practical aspects of the defunct Oslo Accords. The PLO and PA are interrelated and interchangeable. They retain several key claims in their charter: Article 9: "Armed struggle is the only way to liberate Palestine." Article 10: "Commando action constitutes the nucleus of the Palestinian popular liberation war. This requires its escalation, comprehensiveness, and the mobilization of all the Palestinian popular and educational efforts and their organization and involvement in the armed Palestinian revolution." In other words, their goal hasn't changed: to wipe the nation of Israel off the map. 
The 84-year-old Palestinian Authority president, Mahmoud Abbas, holds tightly to the PLO charter. On Palestinian "educational" efforts, Palestinian Media Watch (PMW) reports that the slogan used in textbooks and speeches—"Palestine stretches from the Mediterranean Sea to the Jordan River"—is commonplace. The PA Ministry of Education says it in another way: "Israel does not exist." PMW also reports that for decades Palestinian TV has been planting ideas of violence into their children to become child soldiers.
The Amnesty report mentions the almost two million Palestinians living in Gaza, calling 1.4 million of them registered refugees. It cites Gaza's shortcomings with regard to garbage collection, inadequate water, unreliable electricity, and huge unemployment, yet fails to blame the ruling terrorist organization, Hamas, for these conditions. There's no mention, either, about that government's cruel use of civilians as human shields—or the fact that their top leaders live in luxury while the citizens suffer. Even as Hamas is pounding Israeli civilians with rocket barrages, Jewish truckers are crossing into danger in order to deliver humanitarian aid into Gaza. Yet Hamas launched rockets against these trucks in the conflict last May, so who are the humanitarians? Surely not Hamas! 
Amnesty International's recent report, which adds fuel to the fire of slander and libel against Israel, is described in Isaiah 5:20: "Woe to those who call evil good and good evil, who put darkness for light and light for darkness." 
No nation on earth is perfect, of course, including Israel. Nevertheless, I'd like to recount a few essential facts. In 2005 Israel removed its 8,000 citizens from Gaza, hoping that after this complete disengagement, Palestinians would turn the area into a paradise on the Mediterranean. Instead, the Palestinians elected Hamas in 2007—and rockets began to rain on Israel a few years later. 
Furthermore, Israel is the only nation in the world that delivered black Africans to freedom when it airlifted thousands of Ethiopians to settle in Israel. In a proactive effort to save civilians when Israel is forced to defend its own citizens, Israel's army is the only military that makes calls and drops leaflets to Gazan civilians telling them to vacate buildings (including schools and mosques) where Hamas purposely stores weapons. Jewish and Arab physicians work side by side in Israeli hospitals, where the lives of hundreds of Palestinian children are saved. Numerous Israeli businesses employ some 35,000 Palestinians in Judea and Samaria—the West Bank—and offer equal wages and benefits. Arabs serve in the Knesset and, although not required, proudly serve in the Israel Defense Forces. 
Although Amnesty has consistently ignored these few realities, those of us who stand with Israel could easily write our own 278-page report and call it "Israel's Demonstrated Commitment to Peace and Equality for Everyone." 
No matter how often Israel is slandered with apartheid or accused of living on "stolen land," God the Father of Abraham, Isaac and Jacob is the final Authority. Ezekiel 37:21 "Thus says the Lord God: Behold, I will take the people of Israel from the nations among which they have gone, and will gather them from all around, and bring them to their own land."
This article was originally posted on CBN Israel.
ALL ISRAEL NEWS is committed to fair and balanced coverage and analysis, and honored to publish a wide-range of opinions. That said, views expressed by guest columnists may not necessarily reflect the views of our staff.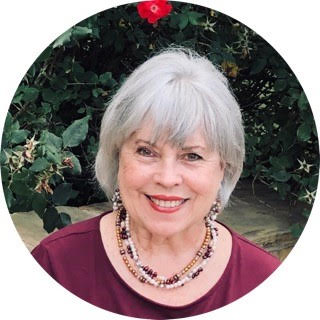 Arlene Bridges Samuels pioneered Christian outreach for the American Israel Public Affairs Committee (AIPAC). After nine years she retired and later worked part-time with International Christian Embassy Jerusalem USA. Arlene is now an author at The Blogs-Times of Israel and writes a weekly column at CBN ISRAEL. She has often traveled to Israel, including being invited three times by Israel's Government Press Office to their annual Christian Media Summit. Read more of her articles on her CBN Israel blog.
Popular Articles
A message from All Israel News
Help us educate Christians on a daily basis about what is happening in Israel & the Middle East and why it matters.
For as little as $5, you can support ALL ISRAEL NEWS, a non-profit media organization that is supported by readers like you.
Donate to ALL ISRAEL NEWS
Latest Stories
Comments