American businesses standing up for Israel amid war in Gaza
Pro-Israel rally in Fort Worth, Nov. 5, 23 (Photo: Ethan Tradup)
In the wake of hundreds of campus protests across America demanding Israel call a ceasefire in its military response to the violent Oct. 7 Hamas attacks, media reports across the United States and internationally are giving the false impression that public sentiment has turned firmly against Israel.
In fact, many American businesses are firmly declaring their support of Israel despite the potential to alienate some customers. Some examples:
The Business Roundtable, which represents many chief executive officers of American corporations, stated: "We join the U.S. government and global community in condemning the horrific attacks on Israel." The Roundtable added: "We stand in solidarity with the Israeli people."

Jamie Dimon, CEO of banking giant JPMorgan Chase, says his bank stands with Israel, calling the Hamas bloodshed "a terrible tragedy" and declaring that Chase employees "stand with the people of Israel during this time of great suffering and loss."

On Nov. 5, Patriot Mobile – a Dallas-based conservative Christian mobile phone company– co-sponsored a "Stand with Israel" rally in Fort Worth, Texas where hundreds rabbis, pastors, Christians and Jews gathered together to pray and show solidarity with the people of Israel. 
Leigh Wambsganss, Patriot Mobile's chief communications officer, told the assembled marchers: "There is no place in Texas for anti-Semitism and I ask Texans of every political persuasion and of every faith to unite against terrorism and in support of Israel." To that end, the company created and distributed pro-Israel t-shirts at the Fort Worth rally, emblazoned with the Star of David and containing the scripture from Genesis 12:3: "I will bless those who bless you, and curse those who curse you."
Understandably, retail businesses in America and elsewhere instinctively try to avoid controversy. Any association with a political or moral position may repel as many customers as it attracts. But the Hamas terrorist attacks have compelled Americans to stand up and be counted, and increasingly those actions are taking the form of public support for Israel.
When unionized employees of coffee giant Starbucks issued statements in support of Palestinians (and some – implicitly – supported Hamas by name) their statements sparked calls on social media for a boycott of Starbucks coffee shops. In response, Starbucks quickly distanced itself from views expressed by the Starbucks United union members…criticizing a "Solidarity With Palestine" message the union had posted, and adding that the company's official position is to unequivocally condemn acts of terrorism, hate and violence.
Business support of Israel is not limited only to within the United States.
Fast food chain McDonald's has not backed down from its support of Israel, despite complaints from some company franchisees elsewhere the Middle East. In the days following the Oct. 7 Hamas attacks, McDonald's Israel announced it had donated 4,000 meals to hospitals and military units. McDonald's further committed to donating "thousands of meals daily" to soldiers in the field. 
Global technology corporation Oracle has also stepped forward, announcing a $1 million donation to Israel's national emergency ambulance and blood donation organization, Magen David Adom (MDA). Additionally, Oracle has launched a campaign to raise donations for MDA among its 150,000 employees around the world.
Despite media reports of "overwhelming" pro-Palestinian demonstrations, including 7,000 protesters surrounding the White House this past weekend demanding the Biden administration call for an immediate ceasefire) average citizens – and businesses that count on them as customers – are no longer hesitant to stand up for Israel.
As Wambsganss declared at the pro-Israel vigil in Forth Worth, Texas: "The people marching in our streets in support of Hamas are made up of two different groups. One is a group that has been indoctrinated by a leftist education system that hates America and those people have been taught a lie about what Israel is and to whom it belongs. We need to deprogram their ignorance with the truth." 
She continued: "The other group belongs to a rabid, soulless, evil that wishes hate and death upon our Jewish friends as well as anyone who doesn't look like them, or worship like them and we must not stand idly by… as silence in the face of evil IS evil."
Amen to that, and let us rejoice that Christians and business leaders in America and around the world are now proudly standing shoulder to shoulder with the people of Israel.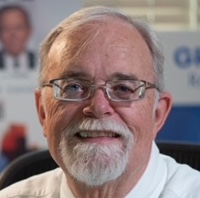 Tom is a contributing editor for ALL ISRAEL NEWS. He has long served as vice president of News & Talk Programming for the Salem Radio Network and SRN News, the #1 Christian radio news network in the United States.
Popular Articles
A message from All Israel News
Help us educate Christians on a daily basis about what is happening in Israel & the Middle East and why it matters.
For as little as $5, you can support ALL ISRAEL NEWS, a non-profit media organization that is supported by readers like you.
Donate to ALL ISRAEL NEWS
Latest Stories
Comments