After weeks of 'inexplicable inconsistencies' in air travel, entry to Israel, Ben-Gurion to reopen. Slightly.
Health Ministry opposes reopening, says decision is politically motivated ahead of elections and could lead to dire consequences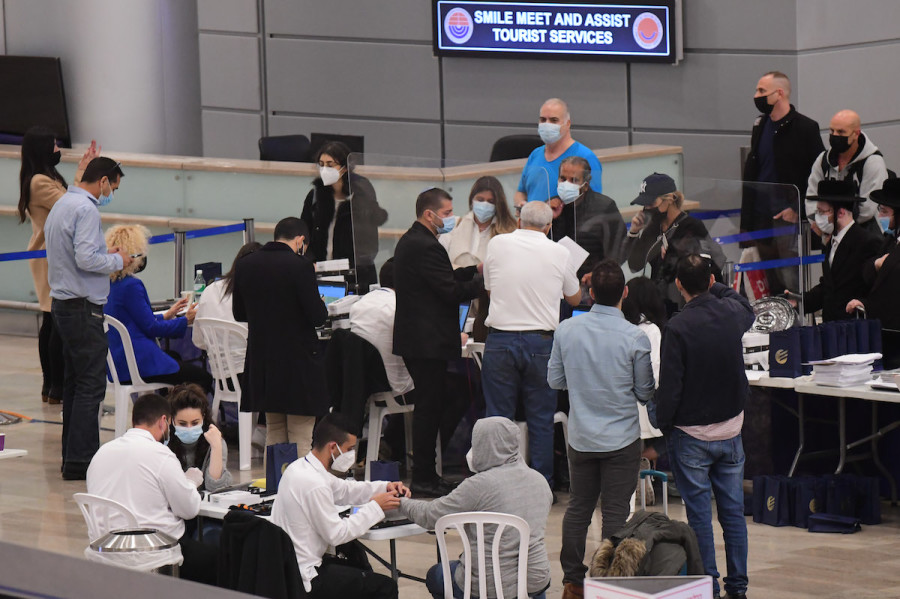 Passengers arriving at Ben Gurion Airport are given electronic monitors to wear during quarantine on March 1, 2021. (Photo: Tomer Neuberg/Flash90)
After weeks of inexplicable inconsistencies regarding Israel's airport closure, which erupted in anger from citizens and their family members stuck on either side of the border, the cabinet decided on Tuesday to remove some travel limits.
Let's be clear: Ben-Gurion Airport will not be open freely to outgoing travel, nor are the borders open to foreigners for the foreseeable future. But some restrictions will be removed beginning on Sunday, March 7.
The airport has been "hermetically" sealed since Jan. 25. Some Israelis have been allowed to enter with a special exemption, but the majority have been barred from reentry, while outgoing flights were allowed on an emergency basis only. Fueling the controversial closure, however, several exceptions to the travel ban were made during this time for sporting and political events, allowing foreigners into the country for state-sponsored visits - without quarantining - while Israelis who just wanted to see family or get back to work have been kept out or in.
The purpose of the closure was to prevent mutations of COVID-19 from getting into Israel as the Jewish state experienced its worst month of the pandemic in January with more than one-third of all coronavirus deaths recorded and the number of patients hospitalized in serious condition reached an all-time high. This occurred in parallel with Israel's warp-speed vaccination campaign which began in late December and was already well underway by the end of January.
Despite the drastic steps taken to reduce the spread of the virus, including lockdowns and a slow reopening of the economy, the Ministry of Health opposes the reopening of the skies. Health Ministry Director-General Chezy Levy said "election fever" was driving the effort to reopen.
"There is no question that the ministers come to advance their own interests and the interests of their ministries, and that politics also play a role," Levy told Radio 103FM on Tuesday.
Election Day is March 23.
The controversy came to a head last week after an exposé on Israeli TV showed that the process to allow Israelis special permission to reenter the country appeared to be politicized in Prime Minister Benjamin Netanyahu's favor.
The Channel 12 report claimed that the large majority of Israelis allowed to return home were ultra-Orthodox, while secular Israelis were disproportionately denied entry.
Now, with Tuesday's decision, up to 1,000 Israelis will be allowed to return daily beginning on Sunday. Some 25,000 Israelis are stuck abroad.
Dr. Sharon Alroy-Preis, head of public health services at Israel's Health Ministry, warned that without enforced quarantine, the reopening could have dire consequences.
"We don't want to find ourselves in a month asking 'How did we allow this variant to enter the country unsupervised and create a catastrophe?' We'll all regret it," she said. "Variants could come in that the vaccine is ineffective against and the entire vaccination project will be thrown in the trash."
The Transportation Ministry, in coordination with the Health Ministry will determine the number of flights allowed to land in Tel Aviv while the Transportation Ministry with the Interior Ministry will determine who can get through the land crossings.
Israelis returning home will need a negative test in order to fly back and then be required to quarantine at home "except for people who have been vaccinated or who have recovered, who will also be required to undergo tests."
The success of the plan will depend on police enforcement of the quarantine, and some 660 new inspectors will be hired to assist them. That will be in addition to "technological means…for their use in enforcing home quarantine," a clause likely referring to electronic trackers that will be secured to the wrists of those returning.
Anyone who cannot isolate at home will be forced to quarantine at a state-run coronavirus facility.
As far as outgoing travel, only vaccinated citizens will be allowed to leave Israel on the limited number of available flights. No reason was given as to why unvaccinated citizens, including those who have recovered from COVID-19, cannot leave.
"An exceptions committee for those leaving Israel will discuss applications by unvaccinated citizens to leave the country," the cabinet decided. 
In addition, the Health, Transportation and Tourism ministries will work on a plan for the "future entry of vaccinated tourists, which will be duly submitted for Cabinet approval."
Last week, The Jerusalem Post reported that foreigners will not likely be allowed into Israel before Passover, which begins on the evening of March 27.
This means it will be more than one year since the Holy Land has been shut to foreigners, a decision that's resulted in devastating consequences to the tourism sector.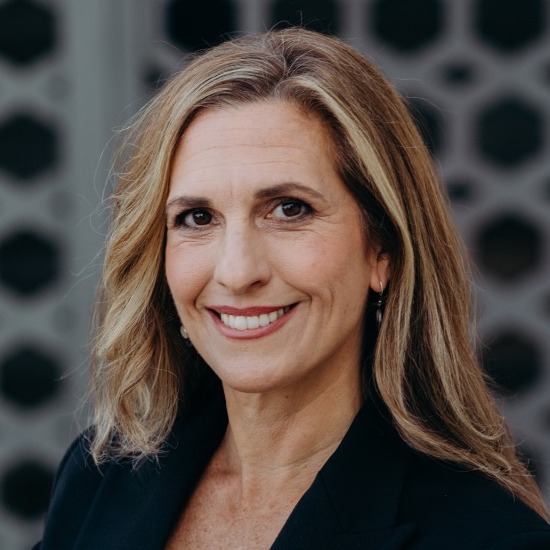 Nicole Jansezian was the news editor and senior correspondent for ALL ISRAEL NEWS.
A message from All Israel News
Help us educate Christians on a daily basis about what is happening in Israel & the Middle East and why it matters.
For as little as $5, you can support ALL ISRAEL NEWS, a non-profit media organization that is supported by readers like you.
Donate to ALL ISRAEL NEWS
Current Top Stories
Comments