After 300 prominent Iraqis called for making peace with Israel, will Iraq be next to join the Abraham Accords?
It seems those in power do not share the boldly stated sentiment of the 300 who have been threatened with arrest for their pro-Israel statement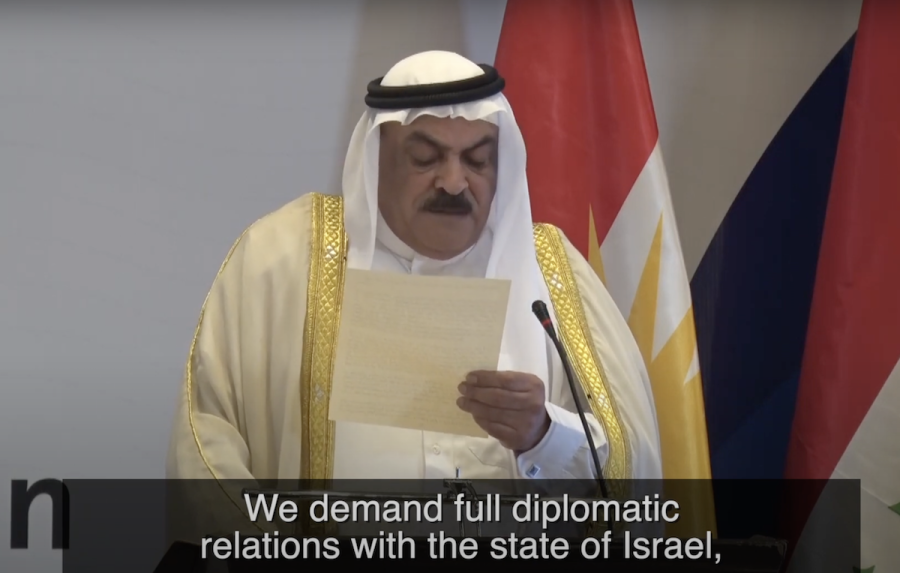 Iraqi tribal leader Wisam al-Hardan calls for direct relations with Israel at the conference of peace and reclamation organized by US think-tank Center for Peace Communications in Erbil, the capital of northern Iraq's Kurdistan autonomous region, Sept. 24, 2021. (Photo: screenshot)
After more than 300 prominent Iraqi Sunni and Shia leaders called for full normalization with Israel at an unprecedented event in Erbil, Israeli Prime Minister Naftali Bennett praised the initiative and said "Israel extends its hand in peace" with Iraq.
While private calls for normalization with Israel are encouraging, is Iraq ready for peace with the Jewish state?
Bennett welcomed the non-governmental Iraqi normalization calls and stressed the need for recognizing the historic injustice done to Iraqi Jews.
"Hundreds of Iraqi public figures, Sunnis and Shiites, gathered yesterday to call for peace with Israel. This is a call that comes from below and not from above, from the people and not from the government, and the recognition of the historical injustice done to the Jews of Iraq is especially important," Bennett said.
The historic Abraham Accords produced four normalization agreements in 2020 between Israel and Muslim nations. While both Jerusalem and Washington have promised more normalization agreements, there has not been much public progress or any new normalization agreements in 2021.
Experts have debated whether Saudi Arabia, Indonesia or Oman would be next in line to normalize their ties with Israel, but few have mentioned Iraq. Even in the post-Saddam Hussein era, Iraq has remained hostile toward Israel.
In addition, Iranian proxy groups have been working closely with the Iraqi government and are believed to be behind attacks on American military facilities in Baghdad.
Unsurprisingly, Iraq's government opposed the recent calls for normalizing ties with Israel. On the surface Iraq's Kurdish British-educated President Barham Salih would be an ideal peace partner. However, Salih denounced the pro-peace conference as "illegal" and accused the attendees of seeking to provoke political unrest with their calls for peace with the Jewish state.
"The recent meeting held to promote [normalization] does not represent the people and residents of Iraq. It represents only those who participated in it," Salih said.
The radical Iraqi Shiite cleric Muqtada al-Sadr went even further, describing the pro-peace event in Erbil as a "terrorist Zionist meeting."
On Sunday, Iraqi authorities said they would arrest all 300 participants who recently called for normalized ties with Israel. The Authorities in Baghdad already issued arrest warrants for two Iraqi citizens who addressed the pro-peace conference in Erbil and were reportedly working on identifying the other participants. While more Arab states are expected to eventually normalize ties with Israel, it is highly unlikely that Iraq will make peace with Israel any time soon.
Jews have lived in what is today Iraq for 2,700 years, making it one of the oldest Jewish communities in the world. The community was known for its prominent scholars and produced the Babylonian Talmud between 500 and 700 C.E. In 1941, a pro-Nazi coup led by Rashid Ali resulted in riots and a lethal pogrom against the Jews in Baghdad known as the Farhud. Some 180 Jews were murdered and around 1,000 were wounded.
Relations between Iraq and Israel have been tense and the countries are technically still at war. In 1948, Iraq joined the pan-Arab attack against the re-established Jewish state. At the same time, living conditions for Jews deteriorated in Iraq. During the period 1949 to 1951, Israel airlifted and rescued virtually the entire Jewish community in Iraq, numbering some 120,000 people. Hundreds of thousands of Israelis are of Iraqi descent. Today, less than 10 Jews are believed to live in Iraq.
During the Six-Day War in 1967, Iraqi forces joined Egypt, Jordan and Syria against Israel. In 1981, Israel bombed the Iraqi nuclear reactor Osirak after the late Iraqi dictator Saddam Hussein threatened to destroy the Jewish state. During the First Gulf War, Iraq fired 39 Scud rockets against Israel, mainly hitting the Tel Aviv metropolitan area.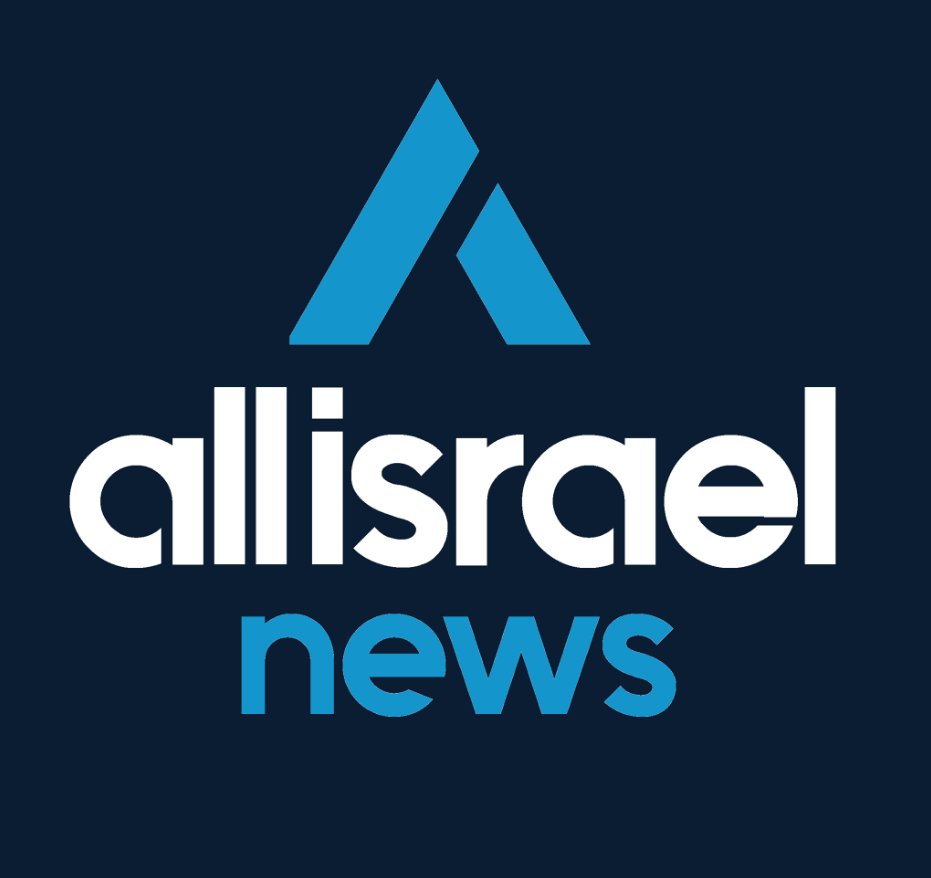 The All Israel News Staff is a team of journalists in Israel.
A message from All Israel News
Help us educate Christians on a daily basis about what is happening in Israel & the Middle East and why it matters.
For as little as $5, you can support ALL ISRAEL NEWS, a non-profit media organization that is supported by readers like you.
Donate to ALL ISRAEL NEWS
Current Top Stories
Comments