A look inside Jared Kushner's relationship with the Saudi crown prince despite DC backlash
In his new memoir, Kushner writes about his political and business partnership with MBS and the opposition to it within the Trump administration
Then-U.S. President Donald Trump, with White House senior advisor Jared Kushner, meets Saudi Arabia's Crown Prince Mohammed bin Salman in Riyadh, Saudi Arabia, May 20, 2017. (Photo: REUTERS/Jonathan Ernst)
When Jared Kushner was named senior White House advisor to former U.S. President Donald Trump, his father-in-law, he was a 35-year-old outside-the-box thinker who came from the real estate world.
At that time, Saudi Crown Prince Mohammed bin Salman (MBS) was 32 and had made a name for himself by steering the Kingdom in a new, moderate direction in spite of the powerful religious Islamic establishment. He too, was regarded as a young visionary, ready to take bold social and political action. 
The friendly relationship between Kushner and MBS drew scrutiny throughout Trump's tenure and continues to this day. 
The criticism mounted especially around the murder of journalist Jamal Khashoggi. Kushner initially refused to blame it on MBS, prior to the U.S. Intelligence assessment that implied the crown prince had ordered the killing. 
Jared Kushner's new forthcoming book, titled "Breaking History: A White House Memoir," details the delicate political and business partnership with the Saudi crown prince and the ire it drew in D.C. circles from both sides of the aisle. 
Parts of the memoir, which were viewed by the Wall Street Journal, shed new light on U.S.-Saudi relations through the prism of the Kushner-MBS alliance. 
According to an article published on Wednesday, it was Kushner's idea that Trump travel to Saudi Arabia on his very first foreign trip. 
"Everyone here is telling me that I'm a fool for trusting you," Kushner told MBS in one of their early phone calls that conceptualized that trip. "They are saying the trip is a terrible idea. If I get to Saudi Arabia, and it's just a bunch of sand and camels, I'm a dead man."
Trump's first foreign trip ended up being a success. Besides a warm welcome, a $350-billion arms deal and an honorary medal Trump received, the trip also marked the first time that a direct flight flew from the capital, Riyadh, to Tel Aviv in Israel. 
That idea, which Kushner was involved in, has laid the groundwork for intensifying ties between the Saudi Kingdom and the Jewish state. His unusual connection with MBS has helped him forge new ties between Israel and the Arab world, such as the ones manifested in the historic Abraham Accords. 
However, the positive pro-western and pro-modernization spirit that MBS' policies have injected were overshadowed by his record on human rights and crackdown on political opposition. Between 2017 and 2019, an anti-corruption committee led by MBS placed many prominent Saudi Arabian princes, government ministers and businessmen under arrest for alleged corruption and conspiracy to take the crown. In October 2018, it was Saudi journalist Khashoggi who paid the ultimate price for his dissent. 
"While this situation was terrible, I couldn't ignore the fact that the reforms that MBS was implementing were having a positive impact on millions of people in the kingdom – especially women," Kushner writes in his memoir. 
Following the crisis, The New York Times published an article that read "The Wooing of Jared Kushner: How the Saudis Got a Friend in the White House." It claimed that Kushner provided MBS with advice on how to weather the Khashoggi storm. But their friendship has caused Kushner his own storms to weather, even inside the White House. 
In his book, set to be released on Aug. 23, Kushner describes how former Secretary of State Rex Tillerson reacted when he thought that the U.S-Saudi relationship was playing out behind his back. According to the WSJ, Tillerson was against Kushner's push to move the U.S. Embassy in Israel from Tel Aviv to Jerusalem and slammed him for backing the Saudi decision to cut off diplomatic relations with Qatar. 
"You are lighting a match in a dry forest, and the whole Middle East is on fire," Tillerson said. "You might as well go before the Senate for confirmation because you are going to cause a war, and I am not going to be the one to be blamed for it."
Kushner describes in his memoir, that one time he had to put Tillerson on a phone call along with the crown prince to reassure him that nobody was undermining his role. 
Trump, however, was highly appreciative of Kushner's handling of foreign affairs, according to the book.
"People complain about nepotism," he joked about his son-in-law, yet stressed, "I'm the one who got the steal here."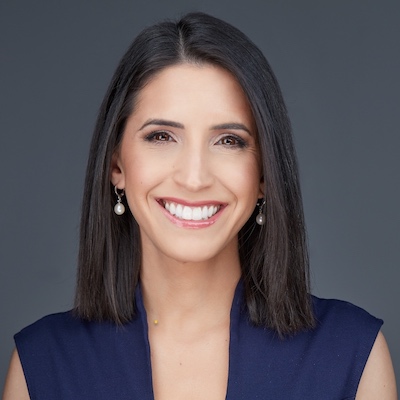 Tal Heinrich is a senior correspondent for both ALL ISRAEL NEWS and ALL ARAB NEWS. She is currently based in New York City. Tal also provides reports and analysis for Israeli Hebrew media Channel 14 News.
A message from All Israel News
Help us educate Christians on a daily basis about what is happening in Israel & the Middle East and why it matters.
For as little as $5, you can support ALL ISRAEL NEWS, a non-profit media organization that is supported by readers like you.
Donate to ALL ISRAEL NEWS
Current Top Stories
Comments