WSJ: Israel's debate over democracy amid wave of violence presents a valuable lesson for the Middle East
The vibrant engagement of Israelis with the pursuit of the rule of law over national security concerns reveals the maturity of Israel's democracy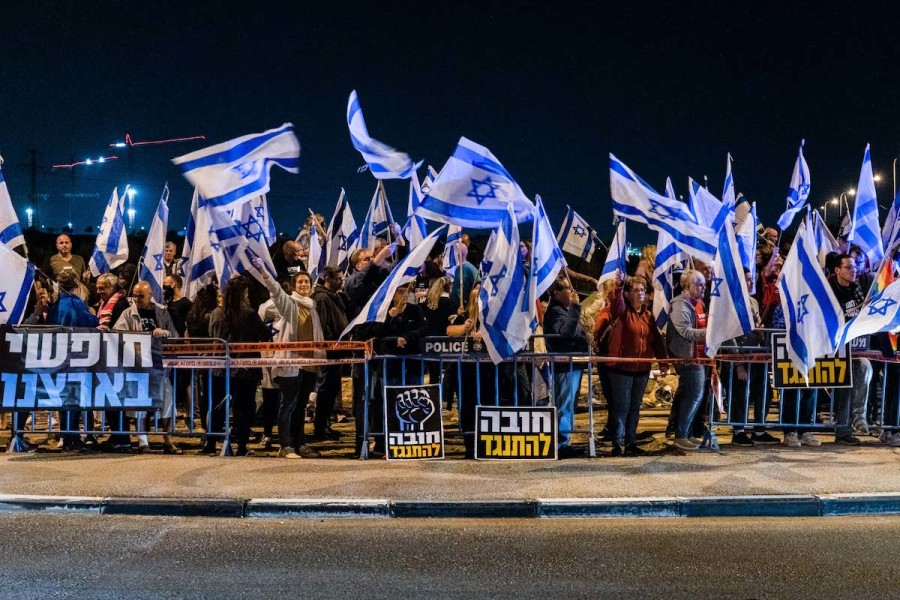 Israelis protest the government's planned judicial overhaul, at Sha'ar HaNegev Junction in southern Israel, Apr. 8, 2023. (Photo: Flash90)
A deadly uptick in terror activity in Israel has been seen in recent weeks, resulting in 19 fatalities in less than three months. At the same time, the nation has been under attack on various fronts, with rockets fired from Gaza, Lebanon and Syria, as well as clashes with Palestinian rioters on the Temple Mount. Nevertheless, Israelis have not strayed away from their ongoing fierce public debate over the nature of democracy. 
An opinion column in the Wall Street Journal, written by Sky News Arabia host Nadim Koteich, commended Israel's engagement with the rule of law even during times of grave concerns over national security. For this reason, the writer believes the Jewish state should serve as an example for other countries in the region.
Koteich highlighted that Israeli citizens are fighting over the rule of law, while many of Israel's neighbors are "merely fighting."
In his column, he notes that just two days after barrages of rockets were fired towards Israel, tens of thousands of Israelis who oppose the government's judicial reform continued to take to the streets in protests. All this, while teams on both the government and opposition's behalf are trying to negotiate a broad compromise. 
Koteich commended the protests, saying they "reveal the maturity of Israel's democracy." He added that "they underscore that for many Israelis the pursuit of the rule of law is superior to national security concerns." 
"In Israel, the battle to safeguard democracy takes precedence above all else," Koteich wrote, mentioning Iran's pressing nuclear threat. "Israelis remain focused, first and foremost, on fighting for their nation's democratic principles. This presents a valuable lesson for the rest of the Middle East." 
While the Jewish state is busy debating policies and holding elections, its neighbors in the Middle East find themselves under authoritarian rule. Regimes in the region often suppress dissent and silence political discourse with the premise: "No voice goes higher than the voice of the battle," Koteich noted.
The writer mentioned he has witnessed this method in action first-hand. Koteich lived in Lebanon under the dictatorships of Hezbollah and Syrian President Bashar al-Assad. He described how they often tried to shift public attention away from economic troubles or erosion of human rights by pointing to security concerns. 
Unlike the protests in Israel, he wrote, recent protests that erupted in Iran, Iraq and Lebanon have been presented by authorities as "treasonous, the work of foreign enemies, or both." 
"Israelis' resistance to these ideas further showcases the strength of their democratic commitment," Koteich stressed. 
The writer concluded that "Israel's democracy stands tall" even though it has its flaws, in his view, in the treatment of Arabs. Still, he believes the Palestinian issue should not be the only criteria by which Israel's standing as a democracy is measured.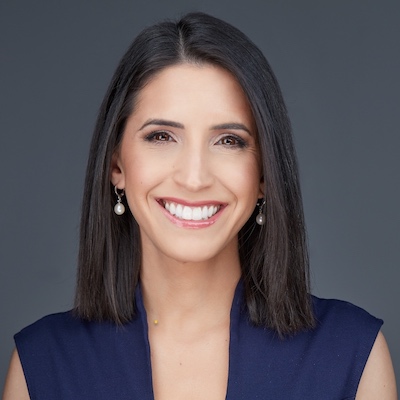 Tal Heinrich is a senior correspondent for both ALL ISRAEL NEWS and ALL ARAB NEWS. She is currently based in New York City. Tal also provides reports and analysis for Israeli Hebrew media Channel 14 News.
A message from All Israel News
Help us educate Christians on a daily basis about what is happening in Israel & the Middle East and why it matters.
For as little as $5, you can support ALL ISRAEL NEWS, a non-profit media organization that is supported by readers like you.
Donate to ALL ISRAEL NEWS
Current Top Stories
Comments