VIDEO: World-renowned motivational speaker Nick Vujicic to ALL ISRAEL NEWS – Now is a 'strategic time' for his first visit to Israel
Born without arms and legs, Vujicic speaks with Joel Rosenberg about his struggles, finding his calling, his desire to connect with Israelis – and his plan to return
When Nick Vujicic arrived in Israel in June for the first time, he took the country by storm and left a large impact in his wake.
The Australian-American evangelist delivered a powerful prayer at the Israeli parliament in the presence of several Knesset members, including former Israeli Prime Minister Benjamin Netanyahu.
Later, as the keynote speaker at the Jerusalem Prayer Breakfast – a gathering of Evangelical Christian leaders and influencers – Vujicic also shared the stage with the founder of Shalva, the internationally renowned center for children with disabilities located in Jerusalem. Vujicic visited the center which he called a "model of models" for how a nation should embrace special needs.
And he would know. 
Born without arms and legs, Vujicic is a New York Times best-selling author, coach and entrepreneur and anti-bullying advocate who has traveled the world giving motivational speeches drawing from the tremendous obstacles he has faced both physically and emotionally. Vujicic's message is how to turn obstacles into opportunities.
In an exclusive interview with ALL ISRAEL NEWS Editor-in-Chief Joel Rosenberg, Vujicic said he has visited 74 other countries, but  he believed now was a "strategic time" to visit the Holy Land.
"Not just as a tourist…but I've really been called over the long-term, maybe even to come every six months to this beautiful country and work with the people, the Knesset members, work with the Education Ministry in the future, speak at universities in the future, just like I've done all around the world," he said.
"We had invitations to Iran, Oman and many other countries, including Syria. I've always wanted to come here and now I felt like I've done what I could in some other places – and now it's all in with Israel."
Vujicic has been to China 39 times, and many other countries, to promote anti-bullying and suicide prevention at schools, universities, stadiums and corporate events.
"As I've gone throughout the world, there are some countries that allow me to talk about my faith. But I still love coming to countries that don't allow me to openly come and have me share about my faith journey," he said. 
Vujicic said in Israel he has had the chance to enjoy the land, see sites in Jerusalem and experience the "spiritual side of things." 
When asked by Rosenberg about his perception of the country, Vujicic said "the story of Israel is still being unfolded and there will be times of vulnerability."
"There are struggles. Yet there is such an incredible, triumphant strength and endurance of the Israeli people. And they give glory to God for that," he added.
"For those of us who see triumph and victory and do give glory to God, I think also it's us who do believe in the same God, the God of Abraham, Isaac and Jacob to understand that the faith of Christianity wouldn't exist without the Jewish fundamental entire Holy Land that we're here on," Vujicic continued.
Israelis struggle to believe there is a God, Rosenberg explained. Vujicic called that an "exciting opportunity that we can come along and encourage all people here and all people groups that live and represent Israel."
WHO IS NICK VUJICIC?
Vujicic said that many people around the world have seen him on YouTube and have become familiar with parts of his story, which began in Melbourne, Australia in 1982.
As the oldest of three children, Vujicic was the only child born without limbs.
"They did not know on the ultrasounds – they were too excited to double check that I had 10 fingers and 10 toes. And so, I was the biggest shock to my parents," he shared. 
"My dad took the lead and was quicker to adapt, and accept and embrace. It was my mother that took about four months… for her to go through the emotions as one can imagine; the shock, the disbelief and the 'who did wrong?' and 'what happened?'. And no one knew why I was born this way. There's still no medical reason as to why this has happened."
Vujicic said his mother eventually embraced him along with his father and said, "God, he's not an accident, he's your child. Help us to do our best, but you're gonna do the rest."
In 1989, Vujicic's mother advocated for reforming the education system in Australia to allow special needs children to go to typical schools.
"She wanted an equal education opportunity for me," he said.
As a result, Vujicic was the first child with physical disabilities to attend a mainstream public school and was the only student without arms and legs.
He also went to church every Sunday.
"I was born in a Bible-believing home. My mom was a nurse. My dad was a cost accountant and a lay pastor in the Evangelical church," he told Rosenberg.
But it was a long journey for Vujicic to accept his medical situation – a journey which included depression, a suicide attempt and resentment toward God, who He blamed for his suffering.
"I went through depression. I went through the bigger questions. I actually had hatred toward God because I blamed him for my pain. I blamed him that there was no answer. I basically said, 'tell me what you're playing at and then I'll trust you.' What's interesting is the epiphany of walking a faith," he said.
At age 10, Vujicic contemplated committing suicide.
"I thought of committing suicide – attempted at age 10 – and tried to drown myself in my bathtub. And as I'm trying to contemplate, 'How much water do you swallow before you inhale it to then drown?' I was stopped by one thought, seeing my mom and my dad crying at my grave, wishing they could have done something more. And so that's when I realized I don't want to leave them with that pain. They did nothing to deserve that pain. And so, I decided to stay. And I thank God for that."
"And then John, chapter 9," Vujicic noted, describing how that Bible passage represented a major shift in his life.
"At age 15, I read about how a man was born blind and they asked Jesus, 'why was he born that way?' …And it was done so that the works of God would be revealed through him. That's what the scripture says."
Vujicic said he then realized that God didn't tell the blind man the plan, but rather just did the plan.
"That's when I realized I needed that faith step. And so, I ask God into my life. And I said, God, if you give me arms and legs, I'll glorify you. I will worship you. I will tell people about your love for the world. But if you don't give me things, I will glorify you. I'll worship you, and I'll still do whatever you want me to do. And if you don't change my circumstance, I just ask that you would use it," he said.
At 17, Vujicic was a student government representative in his high school. He recalled that one day, he had the opportunity to speak in front of the whole school. Afterwards, the janitor pulled Vujicic aside and told him that he was going to be a worldwide speaker.
At the time, Vujicic thought that was crazy.
"My background was in finance. I was a top mathematician, top chess player and I was an options day trader by age 17. I went into real estate at age 19 and I did end up going into Griffith University, did a double major, a Bachelor of Commerce in Financial Planning and Accounting," he told Rosenberg.
"I had an operational, numerical, analytical mind…never thought I'd be a speaker," Vujicic continued, "and the janitor was the one. After three months of twisting my arm, I said yes to speak in front of a group of students and they cried. And I didn't think I had much to say. And my phone started ringing – 'Can you speak here?'; 'Can you speak there?' And I did."
Vujicic talked about the inspiration he received after visiting a man dying of Lou Gehrig's disease who wrote a blog encouraging others that Heaven is real and that this life is not the end.
"My mother said, please go meet him. And I looked at him and he smiled. And his smile changed my life. This man – he can't walk or talk and he changed hundreds of people's lives. And I can walk and talk. God I'm ready."
Since then, Vujicic has continued to give inspirational speeches with powerful coaching and, as a result, millions of people have found hope, purpose and the strength to overcome their own challenges. 
Click below to watch ALL ISRAEL NEWS exclusive interview with evangelist and motivational speaker, Nick Vujicic.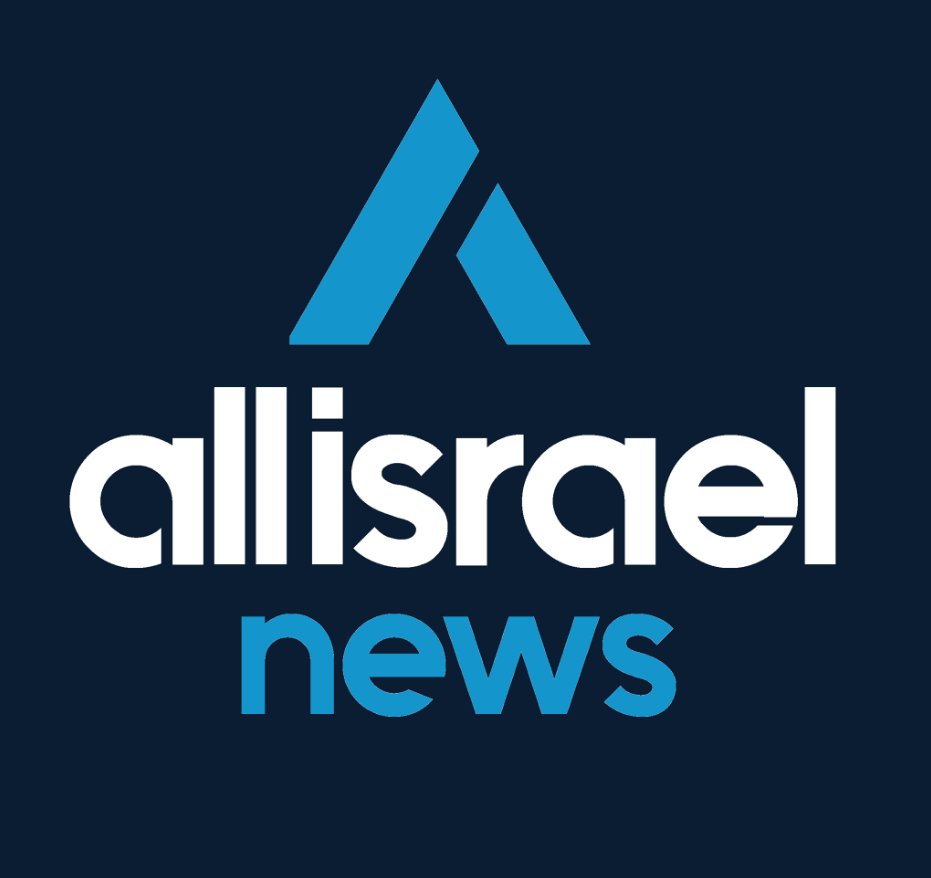 The All Israel News Staff is a team of journalists in Israel.
Popular Articles
A message from All Israel News
Help us educate Christians on a daily basis about what is happening in Israel & the Middle East and why it matters.
For as little as $5, you can support ALL ISRAEL NEWS, a non-profit media organization that is supported by readers like you.
Donate to ALL ISRAEL NEWS
Latest Stories
Comments