PART ONE: HEZBOLLAH THREAT
WILL WAR OF WORDS SPARK THIRD LEBANON WAR?
Amid a spike of threats between Hezbollah and Israeli leaders, I'm on the Israel-Lebanon border to interview intelligence officials and assess the rising risks of conflict
Hezbollah leader Sheikh Hassan Nasrallah, May 27, 2017 (Photo: Pottemagerens-Hus/Facebook)
ROSH HANIKRA (Israel-Lebanon border) – A war of words has erupted between Hezbollah terrorist leaders and Israel's most senior defense officials.
The big question: Will the threats and counter-threats trigger an actual shooting war?
In 2006, an attack on an Israel Defense Forces (IDF) convoy along the Israeli-Lebanese border sparked a month-long war.
Hezbollah fired more than 4,000 rockets and missiles at Israel, driving one million Israelis into underground bomb shelters or fleeing southward to get out of missile range.
Today the fear is that in the next Lebanon War Hezbollah could fire upwards of 4,000 missiles a day, overwhelming Israeli defenses and leading to catastrophic casualties and damage.
To get a better picture of the situation, I interviewed Israeli Defense Minister Benny Gantz last week.
Now, I've traveled with a crew from CBN News in Jerusalem to an IDF base in Rosh HaNikra, right on the Israel-Lebanon border.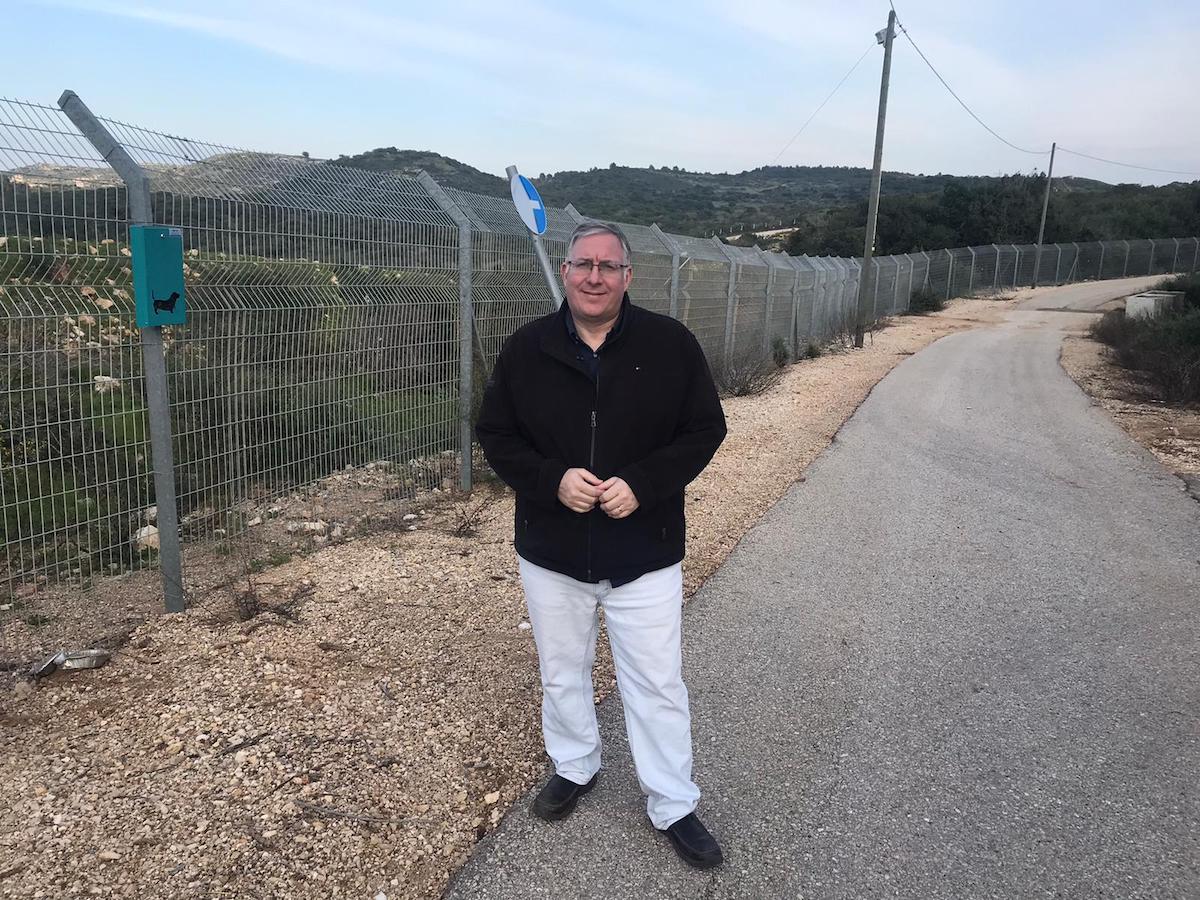 Joel C. Rosenberg on the Israel-Lebanon border, Feb. 21, 2021. (Photo: All Israel News)

We received a briefing from two intelligence officials on the spiking tensions.
Then we traveled along the border, viewing Hezbollah outposts and interviewing Lt.-Colonel (res.) Sarit Zehavi.
Zehavi spent 15 years in IDF intelligence and is now the founder and director of Alma, a nonprofit and an independent research and education center specializing in Israel's security challenges on its northern border.
In this first of my series of reports, I want to begin by briefing you on the war of words and the timing of the escalated threats.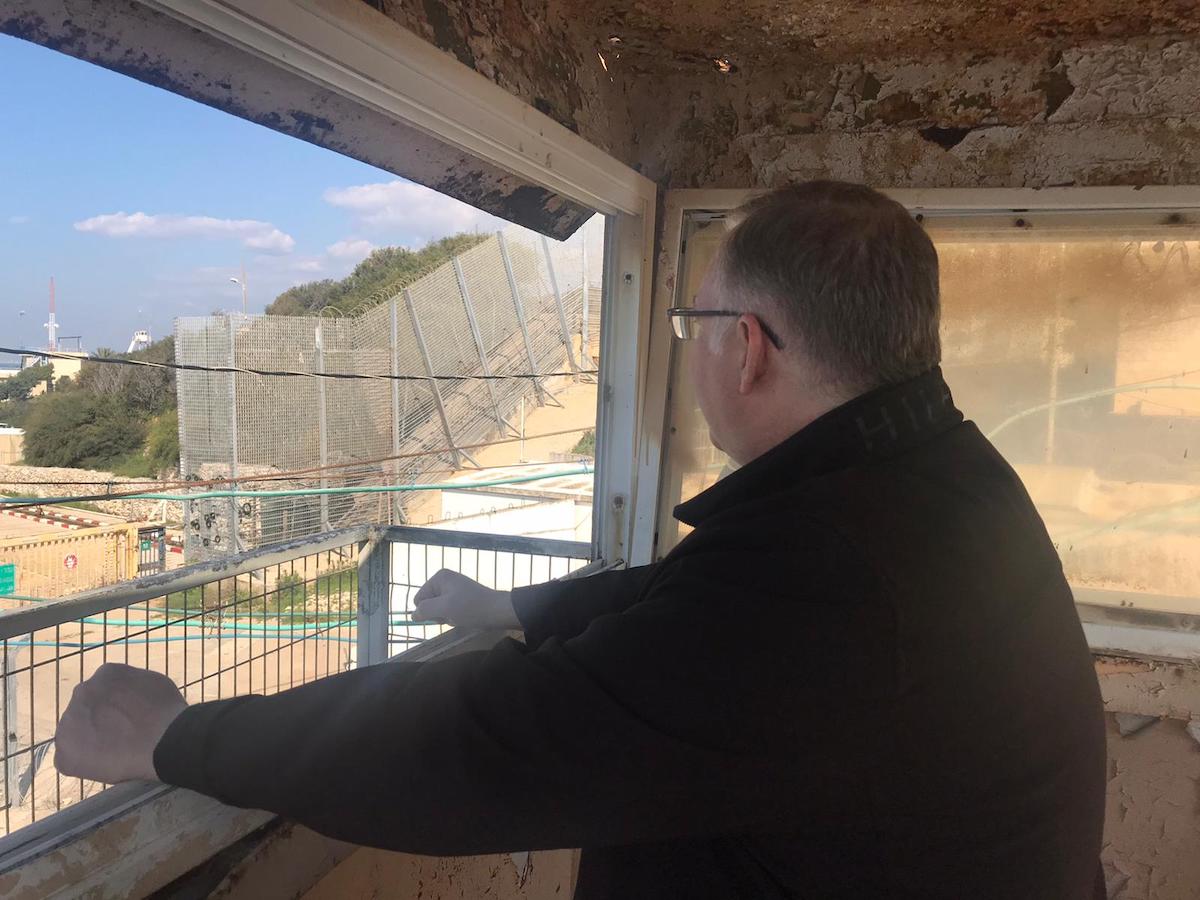 Joel C. Rosenberg overlooking the Israeli border into Lebanon, Feb. 21, 2021. (Photo: ALL ISRAEL NEWS)
On Dec. 27, Hezbollah leader Sheikh Hassan Nasrallah vowed revenge in a TV interview against Israel for the assassination of Qassem Soleimani, the Iranian terror chief who worked hand-in-glove with Hezbollah.
"The revenge is coming, no matter how long it takes."

Nasrallah also said Hezbollah has doubled its number of precision-guided missiles aimed at Israel.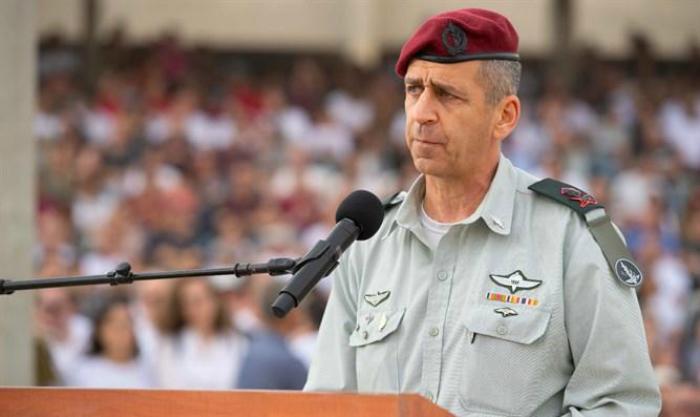 IDF chief of staff Maj. Gen. Aviv Kochavi (Photo: IDF)
On Jan. 26, in a speech widely covered throughout Lebanon and the Arab world, IDF chief of staff Aviv Kochavi warned:
"In the next war, we will alert populations in Lebanon and Gaza the moment tensions begin, that they must leave areas in which rockets and missiles are being stored."

"In the face of these threats, we will respond with an extremely significant counter-attack that will include targeting rockets, missiles and weapons, whether in open areas or adjacent to and inside buildings."

"In the last decade both Hezbollah and Hamas built forces which they can use to eventually invade Israel – we are doing everything we can to stop this from happening. Additionally, these organizations are in possession of more and more sophisticated weapons."

"This is an opportunity and an obligation for me to remind the citizens of the State of Israel as clearly as possible that on D-Day, during a war, many missiles and rockets will explode here and it won't be easy." 
On Feb. 16, Hezbollah leader Sheikh Hassan Nasrallah warned:
"After all the recent threats from Israel, no one can guarantee that it won't lead to war. Israel will see things it hasn't seen since its inception."

"If the IDF bombs our military targets, we can also attack Israel's military targets. If Israel bombs cities in Lebanon, we'll bomb cities in Israel. And if it bombs villages in Lebanon, we'll bomb Israeli settlements."

"No one can guarantee that a few days of combat won't lead to a wider war."
The occasion was Nasrallah's annual "Martyr's Day" speech, commemorating the assassination of several revered Hezbollah commanders over the years, for which Nasrallah has previously vowed to retaliate against Israel.
That same day, the Israeli Air Force launched a massive, surprise war game exercise in which Hezbollah attacks Israel and the IDF responds with overwhelming forces.
As a senior IDF officer said: "We practiced attacking high-value targets in quantities and in a way that we never did before. It was 24 hours with more than 3,000 targets attacked, causing severe damage to the operations of the enemy."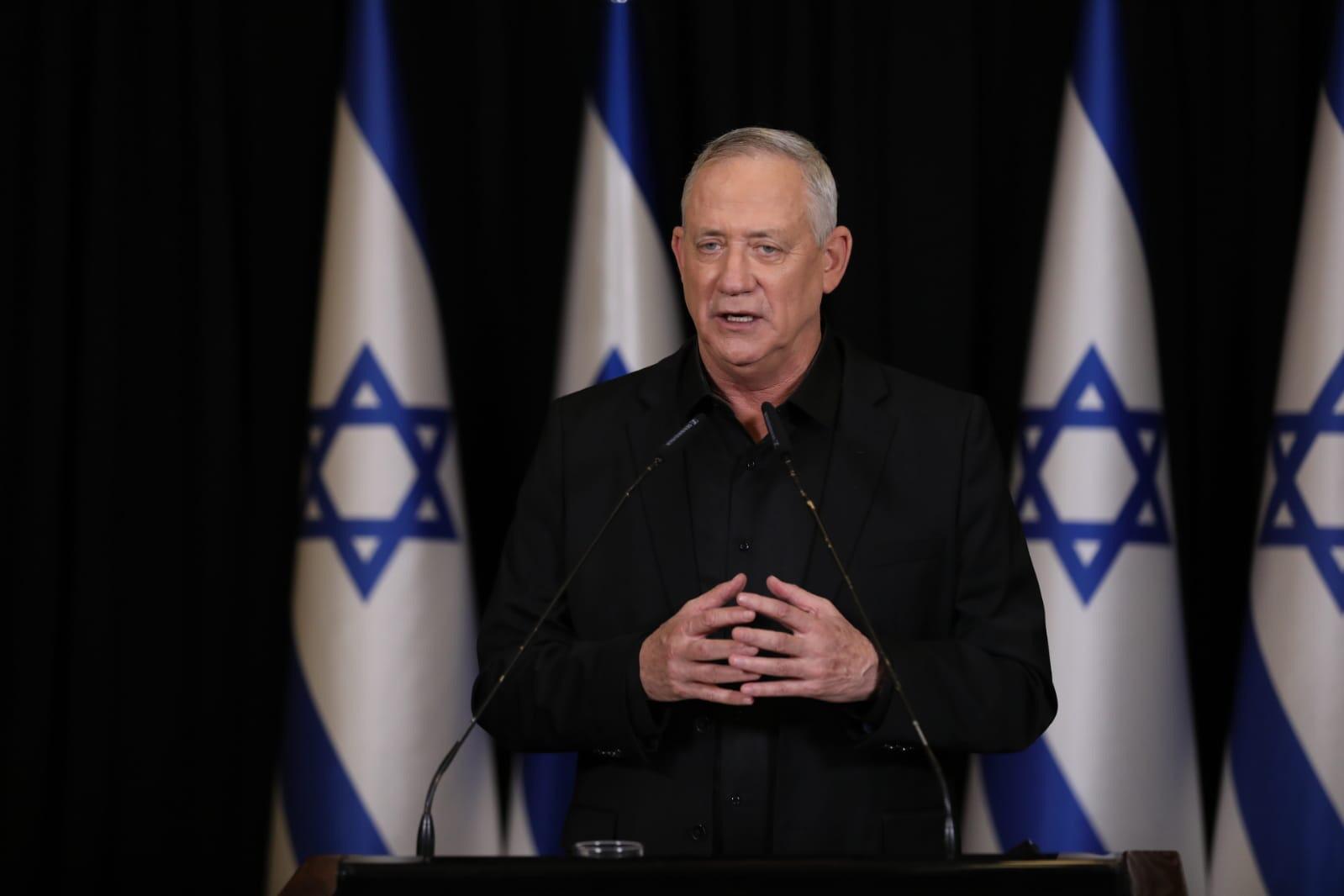 Defense Minister Benny Gatz (Photo: Elad Malka)
Two days later, on Feb. 18, Defense Minister Benny Gantz warned: 
"If it comes to battle, Hezbollah will take a serious hit and Lebanon will feel it."

"Even now, in spite of the fact that Israel has the strongest armed forces in the Middle East, we are still on the receiving end of threats of war."

"And, in fact, if it comes to that, it would be difficult for the Israeli homefront, but it would be considerably more difficult for our enemies."

"This is true in particular of Hezbollah and Hamas, both of whom are violating international law by developing offensive capacity for operation within civilian populations." 

"Facing that type of threat, the IDF is prepared to use whatever force necessary. Hezbollah would take a serious hit, and Lebanon would feel it."
Gantz was speaking at a memorial service honoring the death of unknown Israeli soldiers.
In part two of my series, I'll share with you what I learned from my visit to the border.

Joel C. Rosenberg is the editor-in-chief of ALL ISRAEL NEWS and ALL ARAB NEWS and the President and CEO of Near East Media. A New York Times best-selling author, Middle East analyst, and Evangelical leader, he lives in Jerusalem with his wife and sons.
Popular Articles
A message from All Israel News
Help us educate Christians on a daily basis about what is happening in Israel & the Middle East and why it matters.
For as little as $5, you can support ALL ISRAEL NEWS, a non-profit media organization that is supported by readers like you.
Donate to ALL ISRAEL NEWS
Latest Stories
Comments