Why the Church is Israel's best friend against Iran
Firsthand reports of bringing Bibles to Iran share harrowing but encouraging experiences of a people primed to hear the Gospel
An Iranian demonstrator burns an Israeli flag as the other demonstrators hold portraits of the former commander of Iran's Islamic Revolutionary Guard Corps Quds Force, General Qasem Soleimani (C), Iranian Nuclear scientist, Mohsen Fakhrizadeh (R), and Iran's Late Leader Ayatollah Ruhollah Khomeini in downtown Tehran during a rally commemorating the International Quds Day, also known as the Jerusalem day, Apr. 29, 2022. (Photo: Morteza Nikoubazl/NurPhoto)
The implosion of Iran began long before the regime decided to develop nuclear weapons and take on the Jewish state.
Internally, the home base for Shia Islam has major fault lines in its foundation as recent polls reveal that less than 30% of Iranian citizens believe in Islam. The ayatollah's goal of spreading Shia Islam has failed miserably and the only export they excel in is terrorism.
The Iranian people are sick of what their country has become and has been for decades now. I've traveled to Iran a couple of times, and it was quite shocking to see how the people talked openly about their disgust for the regime. Certainly, you won't hear that kind of talk in the streets of Gaza City, Damascus or Baghdad.
But this is normal in Iran, and I experienced it right after I got off the plane for the first time in Tehran and boarded the van with our tour leader for the week. Americans can't just go and hang out in Iran, of course. The driver works for the government and so does the tour guide. But this didn't stop them from talking freely about the situation in Iran.
However, the guide's opener shocked me.
"Mr. Doyle are you a Muslim or a Christian?"
I replied enthusiastically, "I'm a Christian, how about you?"
"Islam was my religion at birth, but I don't practice it and haven't for years," Mr. Aziz said with no hesitation. But then he dropped this zinger: "I think all the young people in Iran will end up converting to Christianity!"
"Excuse me?" I was taken aback.
He continued: "Yes, I believe that! Well, who would you rather follow – Jesus who gives peace to your heart and joy to your life… or this guy?"
As the words rolled out of his mouth, he pointed to an imposing multi-story portrait of Ayatollah Khomeini on the side of a Tehran building.
"Good point!" I replied, trying to hide the surprise on my face.
In all the countries I've traveled to, I've never seen a people group as interested in getting a copy of the Bible as the Iranians. Not even close. It didn't matter that the women were in burkas or that they might be discovered by the SAVAK. They didn't care.
In Tehran, Isfahan, Shiraz – and everywhere – we discovered a hunger for a personal relationship with the Lord and a deep desire to read the Bible, not limited to the average Iranian citizen.
After a one-hour flight from Tehran to Isfahan, our team of three deplaned and were immediately stopped by an Iranian soldier when our suitcases arrived at the baggage claim. He looked at us with a stern face and ordered: "Open that one!"
"That one" was the suitcase loaded with Bibles. Iran has three no-no's that will get you an immediate roundtrip out of the country if you're caught with them: drugs, weapons and religious articles/Bibles. Emphasis on Bibles.
The soldier asked me, "What are these?" when he unzipped the bag and found the stash of Bibles.
"They are books, sir. And the best book you can read in my opinion!"
He flipped through the red New Testament and stopped to read short passages. He looked at it for about five minutes. Then he closed it, handed it to me and said, "This is good! No problems with the books."
Even though we were praying fervently, I must say our human emotions told us we were in deep trouble and that was the end of Iran for us. But it was far from that.
In Isfahan, we went down to the Khaju Bridge on the Zayandeh River to hear men randomly stand in the middle of the arched bridge and sing beautiful love songs and even opera. What passion these people have! When we finished, we hung out, got into conversations, and passed out Bibles. Within about 20 minutes, 50 of them were gone.
That's just a slice of what it's like in Iran today.
Did you know that Iran has the fastest growing church per capita in the world? They meet in the middle of the night for security and one Iranian underground pastor I met shepherds seven different congregations – one each night of the week. They meet from midnight to 3 a.m.
The church is on the move in Iran. Islam is declining rapidly. The young people are embracing secularism, eastern religions and atheism. But Jesus is at the top of the list and Muslims leaving their religion to become followers of Christ can get anyone a one-way ticket to Evin Prison or death.
But that's not stopping them.
Jesus said: "Upon this rock I will build My church and the gates of hell shall prevail against it." Matthew 16:18
The Apostle Paul added: "I am suffering even to the point of being chained like a criminal. But the word of God will not be chained." 2 Timothy 2:9
Both predictions have been proven over and over to be true. And today, there is no place better to see this in action than in the unlikely nation of Iran.
Jesus' Church is doing more to change the hearts of the people in Iran than the government could ever hope to.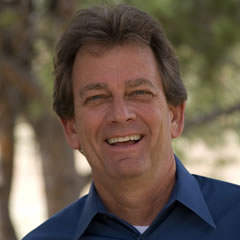 Tom Doyle is a best-selling author and the founder of Uncharted Ministries. His books include: "Dreams and Visions-is Jesus Awakening the Muslim World?" "Killing Christians-Living the Faith Where it is Not Safe to Believe," and "Women Who Risk – Secret Agents for Jesus in the Muslim World," written with JoAnn his wife.
A message from All Israel News
Help us educate Christians on a daily basis about what is happening in Israel & the Middle East and why it matters.
For as little as $5, you can support ALL ISRAEL NEWS, a non-profit media organization that is supported by readers like you.
Donate to ALL ISRAEL NEWS
Current Top Stories
Comments