Opinion Blog / Guest Columnist
Why Israel won't be next in line to ration electricity
Despite rising electricity costs, abundant natural resources and planning will help the Jewish state weather the energy crisis
Illustrative image (Photo: Shutterstock)
It's hard to ignore all the warning signs related to the inability of some nations to provide their respective populations with sufficient electricity, at a time when most everything we have works by plugging a cord into the wall. 
Whether it's our air-conditioning, cell phones, electric cars, stoves, hair dryers, refrigerators or any other appliance, our lives without electricity are not a pretty picture. It conjures up images of sitting in front of the fire, reading by its light and heating enough water over those embers to take a bath. Suddenly 2022 feels like 1822.
But this is the reality of many countries today. The Jerusalem Post article titled "Living in the dark in Lebanon" gives just one illustration of such conditions, stating that "the current economic crisis in Lebanon has left many in the country without electricity as most people struggle to live and work in a country with less than two hours of electricity per day from the grid." 
A second Jerusalem Post article, on the same subject, is titled "Some Romanians have little to unplug," giving the account of a particular widow whose lifestyle definitely mirrors those of a couple of centuries ago. Barely using any electricity, this widow has managed to keep her monthly bill down to less than $30 per month.  
Of course, one might make the case that Lebanon and Romania are far from technologically advanced countries, without high GDPs or a healthy growth rate. While that may be true, how does one explain California?
Beverly Hills, Rodeo Drive, Newport Beach, Silicon Valley, Santa Barbara and Napa Valley are all names associated with the rich and famous – and some of the most sophisticated technology available in today's world. 
Given that, it was shocking when the state's governor, Gavin Newsom, took to the airwaves just a few weeks ago to make an impassioned plea to cut down significantly on power usage during some of the summer's hottest days. Does he believe that the pampered rich will somehow surrender obediently to his demands of discomfort? It might actually surprise him to learn that few people are okay living like their great-great-grandparents once lived.
Which brings us to Israel. Will the Jewish homeland be next in the ever-growing list of countries, including France and other European nations, which are encouraging their citizens to use less electricity? 
The good news is that Israel has actually become energy self-sufficient. Since their discovery of natural gas in the year 2000, Israelis realized that developing this great asset would be to their advantage, and that resulted in Israel not being reliant on others for its energy resources.  
The bad news is that electricity rates rose sharply towards the end of the summer. The price of coal, the source of almost a quarter of Israel's electricity, has skyrocketed. That translated to higher monthly bills beginning this September.
The Middle East is not exempt from problems involving electricity consumption. However, as far as Israel is concerned, less electricity consumption will likely only be a personal choice by those whose monthly budgets find it cost-prohibitive. It will certainly not result from some inability to provide enough power to Israel's citizens.
This is not the situation for our neighbor to the south. An article in Enterprise stated that "Egypt will begin cutting back on electricity consumption nationwide." Those cuts, which have already taken place, affect lighting on streets and in public squares, sports facilities, government buildings and malls. Limits have been imposed on air conditioning and other general restrictions will go into effect in almost all public places.  
But Israel – investing in her natural gas resource – is still in an enviable position to supply some of the energy demands both in the Middle East and in the European market if natural gas becomes the "fuel of choice" for electricity. 
The fact that Israel has no coal reserves is not a critical issue since its goal was to become totally non-reliant on coal by 2025, a resource believed to be a great pollutant.  
In fact, Israel's discovery of natural gas has so much potential for development and feeding an economic boon that, according to the peer-reviewed Georgetown Journal of International Affairs in May 2020: "industries are increasingly using natural gas as a combustion substitute to produce heat to process and produce a host of materials including cement, plastic, papers, fertilizer, rubber, oil refining, desalination, etc." 
With the great blessing of this incredible commodity, Israel finds itself in a position not only to provide its own citizens with enough electricity but also to help out her Arab neighbors whose energy needs may not be fully met. What a potential boost to diplomacy! 
Nothing speaks louder than coming to the rescue of nations that suddenly might be able to view their once-despised neighbor as a great asset rather than a hated enemy.
As a potential exporter of natural gas to the rest of the world, Israel – unlike many other countries – will not have to make endless demands upon her population to learn to live uncomfortably.
Indeed, someone above has made it possible for Israel to be in a position not to have to rely upon the nations for her sustenance. 
It isn't called the Promised Land for nothing!  
ALL ISRAEL NEWS is committed to fair and balanced coverage and analysis, and honored to publish a wide-range of opinions. That said, views expressed by guest columnists may not necessarily reflect the views of our staff.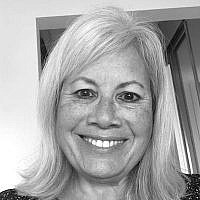 A former Jerusalem elementary and middle-school principal and the granddaughter of European Jews who arrived in the US before the Holocaust. Making Aliyah in 1993, she is retired and now lives in the center of the country with her husband.
Popular Articles
A message from All Israel News
Help us educate Christians on a daily basis about what is happening in Israel & the Middle East and why it matters.
For as little as $5, you can support ALL ISRAEL NEWS, a non-profit media organization that is supported by readers like you.
Donate to ALL ISRAEL NEWS
Latest Stories
Comments