WHO representative recommends 'fact-checking' report blaming Palestinian health crisis on Israel
Ahead of a World Health Assembly discussion on the health crisis in the Palestinian territories, Dr. Michel Thieren tells ALL ISRAEL NEWS that WHO needs to check its facts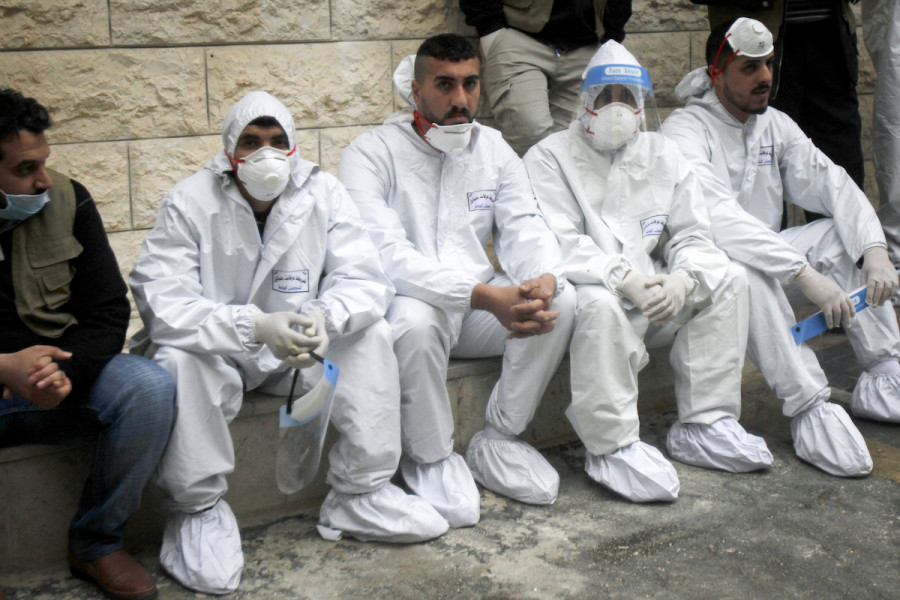 Palestinians dressed in protective clothing as Prime Minister Muhammad Shtayyeh opens a hospital for COVID-19 in the West Bank city of Nablus, Jan. 16, 2021. (Photo: Nasser Ishtayeh/Flash90)
A representative of the World Health Organization (WHO) has called on the agency to implement a more "participative" and "constructive" process for solving the health crisis in the Palestinian territories without placing the blame on Israel.
"Now that we have a WHO office in Israel, we should be able to conduct a process that takes place more on both sides, including fact-checking" claims presented at the World Health Assembly (WHA) by the Palestinians each year in a report on the health conditions in the Palestinian territories, said Dr. Michel Thieren, WHO Special Representative to Israel and the Special Advisor of WHO Europe on COVID-19.
Thieren is the WHO's first liaison to the Jewish state and has been in the role since January 2021.
Before WHA delegates were to debate a report put together by the WHO's Office for West Bank and Gaza, Thieren bemoaned the "unilateral process that emulates" from its office in Sheikh Jarrah, claiming that the document entitled "Health conditions in the occupied Palestinian territory, including in east Jerusalem and in the occupied Syrian Golan" politicizes healthcare and fails to bring any constructive discussions to the assembly floor.
He told ALL ISRAEL NEWS this week that he has offered to take a more active role in producing the report, including looking into issues raised before they come to the delegates.
"I find the reporting is a little bit mechanical," Thieren said. "It is a process that has been done for so many years. We could continue like this for another 10 or 20 years. But here we have the opportunity to improve the process and we believe that it is only truly constructive conversations that can improve the situation on the ground."
The annual report on health conditions in the Palestinian territories has been published since 1968, the year after Israel unified Jerusalem and won areas of Judea, Samaria and the Golan Heights in the Six-Day War. The purpose of the report is less to help the Palestinians than to "damage Israel's reputation," according to David May, a senior research analyst at the Foundation for Defense of Democracies.
"This year, the assembly should finally put aside this double standard and just focus on public health," May wrote in a piece on the subject for National Interest.
He pointed out that the report omits Palestinians living in Syrian-held territory, Lebanon, Jordan or elsewhere and only focuses on those living in Israel or the territories, including what the report refers to as the "occupied Golan Heights," where Arab Israelis receive the full benefits of universal health coverage. Last year, the report noted this access. This year, the report seemingly left out any mention of Palestinians living in the Golan Heights except in its name.
According to WHO, the Palestinian population totals 5.35 million people, including 3.18 who live in the West Bank and East Jerusalem and another 2.17 who live in the Gaza Strip. The majority (70%) of Gazans are considered refugees, while just under one-third of West Bank residents are refugees.
There are an additional 3.4 million Palestinian refugees living in Jordan, Lebanon and Syria, the report says.
The majority of the 14-page document focuses on health challenges in the territories, for which it generally blames Israeli action, such as the "high-profile case" of a 16-year-old boy who died of acute leukemia due to reported delays by Israel.
"From November 2021 to January 2022, Israeli authorities did not approve a permit three times for Saleem, a 16-year-old patient with acute leukemia, for treatment outside the Gaza Strip. On the fourth time the patient traveled, but the destination hospital was unable to receive him, citing lack of available medical supplies due to escalating debts owed by the Ministry of Health," according to the report. "After successive attempts the family secured an appointment at [Tel Aviv Sourasky Medical Center], but Saleem died on 9 January at the Palestinian Medical Complex in Ramallah, with his fifth permit application under study."
Thieren contends that "there is no such thing as patients being refused on medical grounds. I have been discussing this with my counterparts and it is just not happening. There are plenty of cases referred from the West Bank and Gaza to Israel hospitals."
The report stated that 63.4% of permit applications from the Gaza Strip to Israel for healthcare purposes were approved in 2021, less than 1% denied and 36% delayed. It also said that between 10% and 17% of permits applied for by Palestinians in the West Bank were denied last year, depending on the source, and the rest were approved. In other words, the majority of people received the care they requested.
Yet, in its action items, the authors of the report called on Israel to "end the arbitrary delay and denial of permits for Palestinian patients in need of essential care and ensure unhindered access for patients and their companions throughout the occupied Palestinian territory, including between the West Bank and Gaza Strip and including to all administratively divided areas of the West Bank."
Thieren said that in his research he has found that often delays are not on Israel's side but on the Palestinian side whereby patients are not cleared for exit. Moreover, he noted, sometimes situations are complicated by finances.
"There will also be examples that are misinterpreted or we do not understand the whole situation," Thieren said. "The cases mentioned in the report require fact-checking because then you realize there is a different story. If there is a breach in rights to health, then Israel can acknowledge that. But it is important that both sides weigh in."
The report also highlights Israel's closure on Gaza and its blockade of certain dual-use items into the territories; raw materials that can be intended for essential uses but are hijacked by Hamas for terror purposes.
"Since 2007, the Gaza Strip has been under closure and blockade with severe limitations to entry and exit… Combined with physical obstacles of Israel's separation barrier, settlement infrastructure and the extensive number of fixed and 'flying' checkpoints create additional barriers to health care provision for certain communities," the report said.
It likewise noted the number of attacks against healthcare workers, mainly during the May war between Israel and Hamas, in which 235 attacks – 185 that involved physical violence – reportedly occurred.
But May said that the report provides only one angle.
"The report identifies many Israeli policies that have possibly harmed Palestinian health," he told ALL ISRAEL NEWS. "But if you look at the immediate cause, these policies cannot actually be easily solved. Let's take the security barrier or checkpoints that hampered Palestinian access to care in terms of delaying ambulances or anything else. This is not going to change if we do not understand the reason for Israel's measures: Palestinian terrorism."
In his article, he quipped that the framing of the report is "like starting a movie in the middle" because it "does not explain how the problem began or how it can be solved. The report made no effort to understand why, after hundreds of terrorist attacks, Israel erected a security barrier and established checkpoints. Or why, in the face of thousands of rockets, Israel limits the import of dual-use items into Gaza. Asserting that the 'chronic occupation' is the source of the problem ultimately serves Palestinian propaganda, not Palestinian health."
The report does not even make mention of Hamas, which uses Gaza hospitals as rocket launching pads, putting healthcare workers at increased risk, according to multiple accounts.
The report is even more unsettling in 2022, Thieren said, when the war between Russia and Ukraine is raging, there is mass internment of Uyghurs and other Turkic Muslims in Chinese camps and COVID-19 continues to kill millions of people. Israel should not receive such focus at the WHA, he said.
Moreover, in the last two years, amid the COVID-19 pandemic and with the inauguration of a more centrist Israeli government, there has been an increase in health collaboration between Israel and the Palestinians, according to Thieren.
He cited cooperation around a recent polio outbreak in Israel as an example, as well as the sharing of health data and best practices around the pandemic.
"There is a lot of contact between Jerusalem and Ramallah," Thieren said. "Not all of it is open collaboration with official ties, maybe some of it is done discreetly, but the reality is that there is a lot of transfer of cases and a lot of discussions – it is just happening.
"These efforts are not featured by a report of this kind," Thieren continued. "Health should not be conditioned to a political process and talks that politicize healthcare should not be welcomed at the World Health Assembly."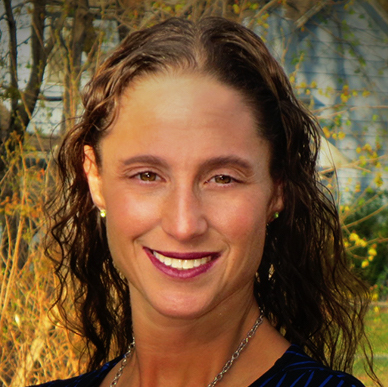 Maayan Hoffman is a veteran American-Israeli journalist and strategic communications consultant. She is Deputy CEO - Strategy & Innovation for the Jerusalem Post, where she also served as news editor, head of strategy and senior health analyst.
A message from All Israel News
Help us educate Christians on a daily basis about what is happening in Israel & the Middle East and why it matters.
For as little as $5, you can support ALL ISRAEL NEWS, a non-profit media organization that is supported by readers like you.
Donate to ALL ISRAEL NEWS
Current Top Stories
Comments