Opinion Blog / Guest Columnist
ALL ISRAEL NEWS is committed to fair and balanced coverage and analysis, and honored to publish a wide-range of opinions. That said, views expressed by guest columnists may not necessarily reflect the views of our staff.
What the media won't tell you about African refugees in Israel
Eritrean asylum seekers who oppose the regime in Eritrea protest outside a conference of regime supporters in south Tel Aviv, Sept. 2, 2023. (Photo: Itai Ron/Flash90)
Once again, Israel is trending in the international news as Prime Minister Benjamin Netanyahu is calling for the expulsion of African refugees from the country. Of course, that is a gross oversimplification but, for many with bias against Israel and/or the Jewish people, that is enough to slander, attack, and demonize the Jewish State as racist, xenophobic, and inhumane. Here is what a large majority of the press and social media influencers are not telling you.
From 2006 to 2013, tens of thousands of refugees, asylum seekers, economic migrants, and yes infiltrators (or agitators) flowed into Israel from Sudan, Eritrea, and the Congo. Many who fled their home countries were fleeing war, religious persecution, genocide (Darfur was still a killing field for Christians and other religious minorities in Sudan) and slavery.
If the refugees successfully crossed hundreds of miles of dangerous territory and made it through the Sinai where Egyptian soldiers routinely killed African trespassers, they arrived in Tel Aviv. There have been estimates of 40,000 to 50,000 African refugees in Israel and there are almost as many stories of African bravery and Israeli humanitarianism. 
However, the Eritrean portion of this story is the most noteworthy as it is what prompted the latest remarks from the Israeli prime minister. Over the weekend, some 150 people including 30 police officers were injured (many severely) during clashes between rival Eritrean factions in Tel Aviv.  
One side of the fighting was supporters of Eritrean President Isaias Afwerki and the other side was protesters of his regime. These violent clashes of pro- and anti-Afwerki forces have been happening in Israel for more than 10 years, since 2013, with similar clashes between Eritreans having been reported in Canada, Germany, and Norway.
As i24News reported in 2016, the Afwerki government sent spies to Israel, as well as other countries, to threaten and extort its people in the diaspora. In the i24news piece, Eritreans are seen and heard giving direct quotes such as: 
"So many are so terrified to speak. If they say anything in the diaspora, the regime can punish their family." 
"The minimum is $2,500 to pay the embassy to get a passport." 
"If you participate in anti-regime demonstrations, (the spies) block you from getting a passport."
The very public, politically-motivated fights among Eritreans along with other stories of refugees committing crimes, prompted outrage and demonstrations among Israeli citizens. Over the years, multiple videos have gone viral showing Israelis voicing their anger and, at times, using racist terms to describe the Africans in their country.
There were also a few Israeli politicians who disparaged the African refugees using racialized speech. And this ugly, emotionally raw place is where many in the media choose to begin telling the story. They ignore all context and history. They ignore the fact that thousands of African actual refugees are not only grateful to have found a safe haven in Israel, but are thriving, productive members of society. This includes men like award-winning actor El-Sheikh Hameis of Sudan and Eritrean businessman, Habtom Mehari.
Probably most importantly, the media has ignored the conditions under which most African refugees left their homes. What was an opportunity to highlight the human rights abuses and atrocities happening in the Congo, Sudan, and Eritrea was squandered on boiler-plate anti-Zionist, antisemitic propaganda. As I reported in 2016, Zimbabwean author Masimba Musodza wrote:
"The situation of African refugees and asylum seekers in Israel is being used as a stick with which to beat up the Zionist state and draw a large population that would otherwise be indifferent to events in the Middle East into active condemnation (i.e., BDS) of Israel." 
So, talks of the Israeli government deporting Africans – particularly the Eritreans responsible for the mayhem in Tel Aviv – have renewed. This situation has also contributed to the debate over judicial reform in Israel as the role of the Supreme Court in the expulsion of refugees has been central. This is also an internal Israeli matter, but has not stopped non-Israelis in the press and on social media from weighing in with the same anti-Israel bias. 
While many will continue to criticize Israel's handling of their refugee situation, as thousands of African refugees are leaving their home countries for many different destinations in Africa, Europe, the United States, and beyond. It would behoove the African Union, the United Nations, the broader international community, and the press to address why these people are fleeing certain African nations. Until this happens, we can all expect the global refugee crisis to worsen. Admittedly, this is not a positive note on which to end, but again, it's what many are not being told.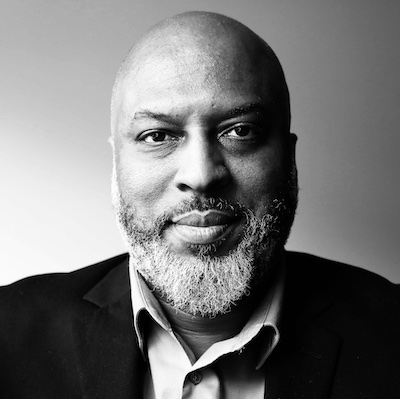 Dumisani Washington is the Founder and CEO of the Institute for Black Solidarity with Israel (IBSI) and author of "Zionism & the Black Church: Why Standing with Israel Will be a Defining Issue for Christians of Color in the 21st Century."
Popular Articles
A message from All Israel News
Help us educate Christians on a daily basis about what is happening in Israel & the Middle East and why it matters.
For as little as $5, you can support ALL ISRAEL NEWS, a non-profit media organization that is supported by readers like you.
Donate to ALL ISRAEL NEWS
Latest Stories
Comments