'We are living in fear,' Ukrainian rabbi says, calls on world to fight darkness with light
Rabbi Raphael Rutman shared stories in a poignant speech in Budapest
Rabbi Raphael Rutman (Photo: ‏‎Yossi Zeliger)
An Orthodox rabbi from Ukraine called on the people of the world to use their voices to call out the atrocities occurring in Ukraine and to fight evil by doing good during a powerful speech delivered last week at the European Jewish Association (EJA) conference in Budapest.
"The best way to fight darkness is with light," bellowed Rabbi Raphael Rutman, deputy chairman of the Federation Council and director of international relations for the Jewish Federation of Ukraine. 
"The world is facing a very uncertain time," he said. "We are living in fear, not knowing will officially the third world war be declared, or it will just continue to be unofficial. Could it escalate? Will it escalate? And, God forbid, how far can it go – will it go?
"We in Ukraine are living, seeing and feeling this destruction."
Rutman moved to Ukraine 29 years ago as a Chabad-Lubavitch emissary who was trained to do outreach to secular Jews. 
'When the Lubavitcher Rebbe sent us to Ukraine in the early '90s … none of us had the slightest idea, even for a second, that we could or would be planning evacuations of young people or elderly people while under fire," Rutman said. "Nothing we trained for envisioned the work we are doing today."
Rutman has been on the frontlines since late February, helping the elderly and at-risk communities in the country. He shared a sampling of stories as part of EJA's two-day event that was focused on Jewish life in Europe. 
Rutman said there are millions of people who have been displaced inside Ukraine and, outside the country, equally as many who have no idea what tomorrow holds. Thousands have been killed, thousands more orphaned – and the Jewish communities across Ukraine are living the nightmare, too. 
On March 8, he said, his team rescued a mother and her seven-year-old daughter and eight-month-old son in a two-day mission.
"On the second day, we got it right – with only six bullet holes in the car," Rutman described.
"I had to convince a 96-year-old Jew, his name is Pesach, that he needed to evacuate from his Kyiv apartment," the rabbi continued. "And he says to me, 'Rebbe, I already evacuated Kyiv once and now you want to make me do it again?'" referring to the Holocaust. 
On a Friday, Rutman recalled, in the second week of the war, he was called to help evacuate an elderly man. The rabbi sent a car; the 83-year-old was asked to pack up his life in 20 minutes.
He did it. 
"Families are being separated – wives from husbands, children from their fathers," Rutman said. 
Some are turning to God.
"We had a Passover Seder in the center of Kyiv with people who had never been to a Pesach Seder in their lives before," he said. "It took the war to bring them out."
The Jews of Kyiv prayed together that night until 5 a.m. At the time, there was a curfew in Kyiv. So, the people came before, and then at 5 a.m., the police were asked to escort them out to the nearby hotel where they were staying.
On Shavuot, the Feast of Weeks, a 78-year-old Jew from Kyiv was called to the Torah for the first time.
"It took a war to bring him to the synagogue," Rutman said. 
"These are some of the joys we try to cling to in this crazy, uncertain time."
The rabbi described how recently he was sent a picture in which the faces of the people were very dark, and he could only make out a few candles. Accompanying the photo, which was sent via WhatsApp, the sender left a voice message: "Please tell the Federation of the Jewish community of Ukraine that they saved our lives."
Suddenly he understood. 
When COVID began in 2020, the federation began sending "Judaism in a box" to families across the country – Shabbat goodies like candles and grape juice. These particular families had chosen not to light the Shabbat candles they were provided. But on this day, they were using rows of them to warm up food and water. 
"What you think you are hearing and seeing on the news is not a fraction of what is really going on," Rutman stressed. "Every one of you has a voice. It is your obligation and duty to use it."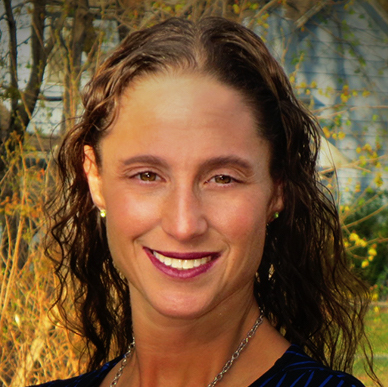 Maayan Hoffman is a veteran American-Israeli journalist and strategic communications consultant. She is Deputy CEO - Strategy & Innovation for the Jerusalem Post, where she also served as news editor, head of strategy and senior health analyst.
A message from All Israel News
Help us educate Christians on a daily basis about what is happening in Israel & the Middle East and why it matters.
For as little as $5, you can support ALL ISRAEL NEWS, a non-profit media organization that is supported by readers like you.
Donate to ALL ISRAEL NEWS
Current Top Stories
Comments