ALL ISRAEL NEWS BOOK CLUB
WATCH VIDEO: 'Target Tehran' tells the exclusive, inside and riveting story of how Israel stole Iran's nuclear weapons archives
That's why I've named it the ALL ISRAEL NEWS Book Club top pick for October
JERUSALEM, ISRAEL – The most exciting book I've read all year was just released this week and I cannot recommend it highly enough.
It feels like a Mission Impossible movie, one of my novels, and an Ocean's Eleven movie all rolled into one.
But it's all true, and impeccably sourced, including interviews with Israeli, U.S. and Arab spymasters and diplomats, both current and former.
That's why I've named, Target Tehran: How Israel Is Using Sabotage, Cyberwarfare, Assassination – and Secret Diplomacy – to Stop a Nuclear Iran and Create a New Middle East, the ALL ISRAEL NEWS Book Club top pick for October.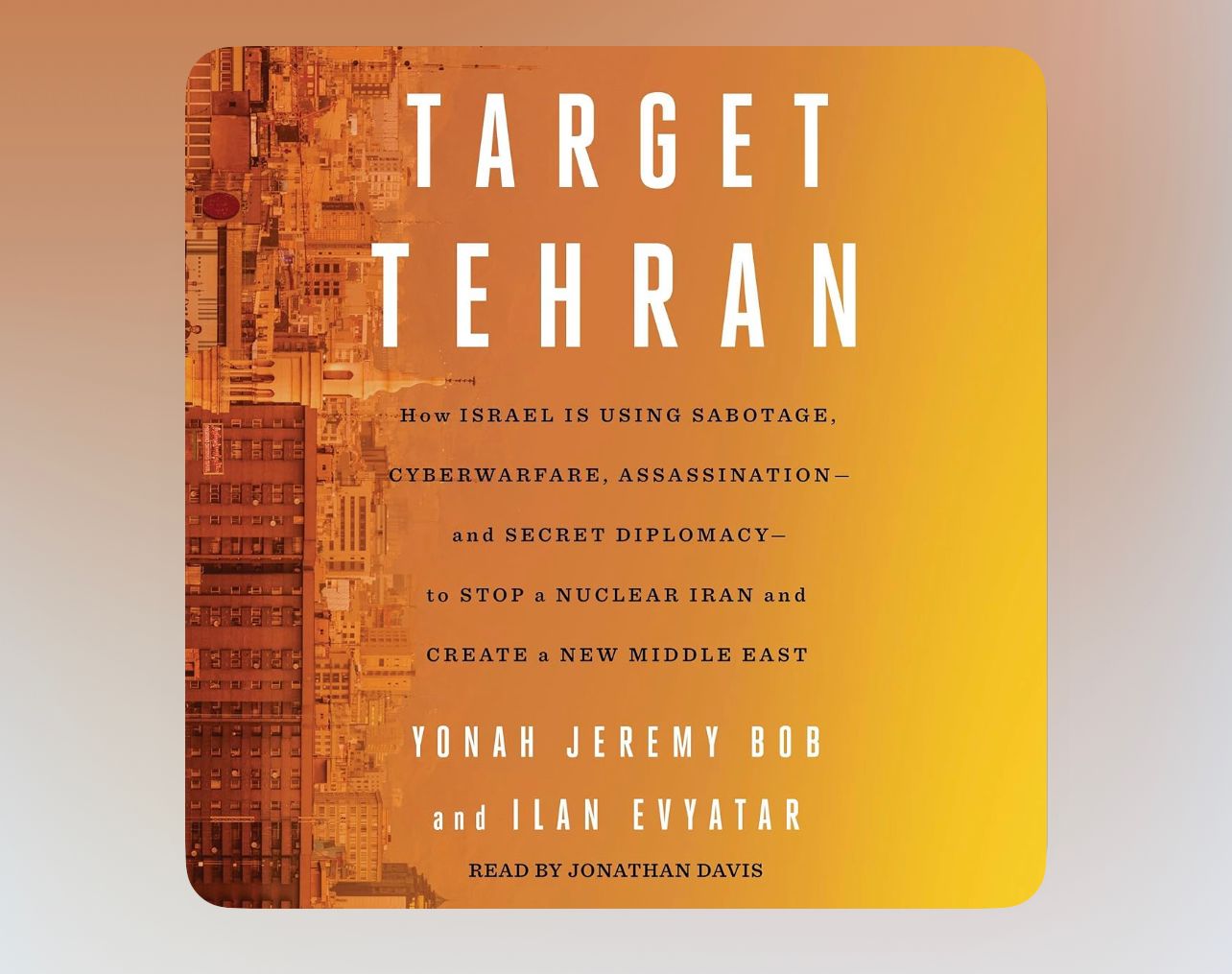 The book tells the inside story of how operatives from the Mossad – Israel's legendary spy service – pulled off perhaps the greatest coup in the history of intelligence.
Specifically, the Mossad: 
found the top secret location where Iran was storing its entire nuclear weapons archive

broke into the facility in the middle of Iran's capital in the middle of the night in 2018

stole a half-ton of the regime's most sensitive documents (their "crown jewels"),

smuggled them all out of the country without getting caught

and then shocked the world – and certainly the Iranian regime – when Israeli Prime Minister Benjamin Netanyahu held a press conference to announce "the heist," unveil the "smoking gun," and prove to the world that Iranian leaders have been lying for decades when they say they only want a "peaceful, safe, civilian nuclear industry."
The implications of "the heist" were huge.
After Netanyahu and Mossad chief Yossi Cohen briefed then-U.S. President Donald J. Trump and his senior National Security team on what they had uncovered, Trump used the stunning revelations to announce that the United States was withdrawing from the 2015 Iran nuclear deal that had been negotiated by then-President Barack Obama and Vice President Joe Biden.
What's more, Mossad's success – and the iron-clad proof that Tehran is feverishly trying to build fully operational nuclear weapons – convinced countries like the United Arab Emirates and Bahrain it was time to make peace with Israel and build a close strategic security alliance with the Jewish state.
The story is enthralling at every level.
The book is chock full of tantalizing tidbits and vivid colors.
The book is also highly credible because the authors are veteran Israeli journalists who have covered the Middle East for decades and had access to leaders at the highest levels of the Israel, U.S., and Arab governments who want this story to be told now, not 50 years from now.
Yonah Jeremy Bob is the senior military and intelligence correspondent for The Jerusalem Post.
Ilan Evyatar is the former editor-in-chief of the award-winning magazine The Jerusalem Report and a former news director and senior contributor at The Jerusalem Post. 
Yesterday, I was supposed to conduct a 20- to 30-minute interview via Zoom with the book's co-authors.
But, honestly, I got so engrossed in the conversation that we went about 40 minutes, and I could easily have gone another hour or more.
You can find the full interview on the ALL ISRAEL NEWS YouTube channel.
I encourage you to watch it in full and share it with family and friends.
Then get a copy of the book immediately.
It's available in hardcover, e-book format and as an audiobook.

Joel C. Rosenberg is the editor-in-chief of ALL ISRAEL NEWS and ALL ARAB NEWS and the President and CEO of Near East Media. A New York Times best-selling author, Middle East analyst, and Evangelical leader, he lives in Jerusalem with his wife and sons.
Popular Articles
A message from All Israel News
Help us educate Christians on a daily basis about what is happening in Israel & the Middle East and why it matters.
For as little as $5, you can support ALL ISRAEL NEWS, a non-profit media organization that is supported by readers like you.
Donate to ALL ISRAEL NEWS
Latest Stories