WATCH TBN SPECIAL: What do U.S. midterm election results mean for Israel, the Iranian threat and the 2024 presidential race?
Joel C. Rosenberg breaks down the implications of the "red wave" that didn't happen with former U.S. and Israeli ambassadors, David Friedman and Danny Ayalon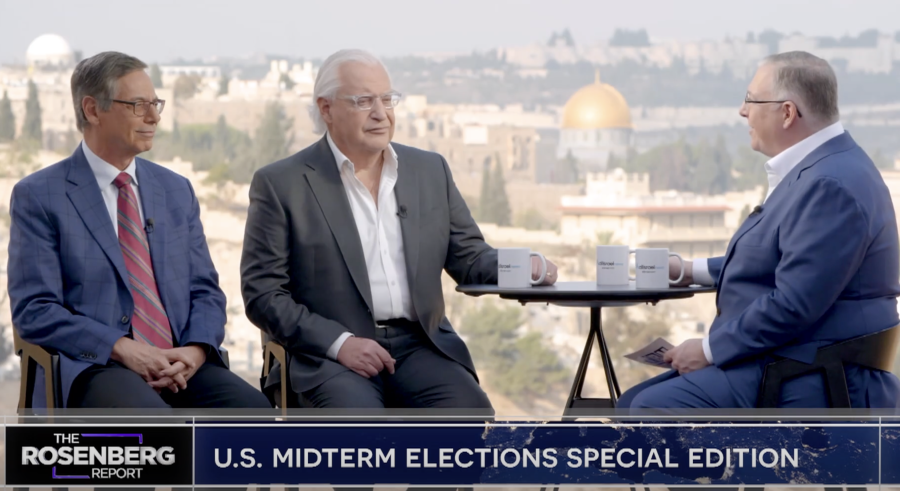 Joel C. Rosenberg interviews former U.S. Ambassador to Israel David Friedman and former Israeli Ambassador to U.S. Danny Ayalon on TBN's The Rosenberg Report (Photo: Screenshot)
While Republicans are still grappling with the question of how they lost a chance to gain solid control of both chambers of Congress, TBN host and ALL ISRAEL NEWS Editor-in-Chief Joel Rosenberg focuses on the implications of their failure, not only for the United States but also for Israel and the Middle East.
"With no decisive change in the balance of political power in Washington, don't expect any major changes – for better or worse – in U.S. policy towards Israel, Iran, or the broader Arab and Muslim world," Rosenberg predicted in last week's episode of The Rosenberg Report on TBN.
[Click here to watch The Rosenberg Report U.S. Midterm Elections Special Edition]
"President Biden doesn't feel rebuked by the American people for any of his failed policies at home or abroad," said Rosenberg.
Supporting this argument, when U.S. President Joe Biden was asked if he plans to change his approach as a result of the midterm elections, he replied simply, "No."
While most Americans don't want to see Biden run again in 2024, he may soon make the announcement. Former U.S. President Donald Trump is also expected to make a big announcement this week. His recent attacks on a potential 2024 rival – Florida Governor Ron DeSantis – are considered a sign that he is planning to run against him for the highest seat.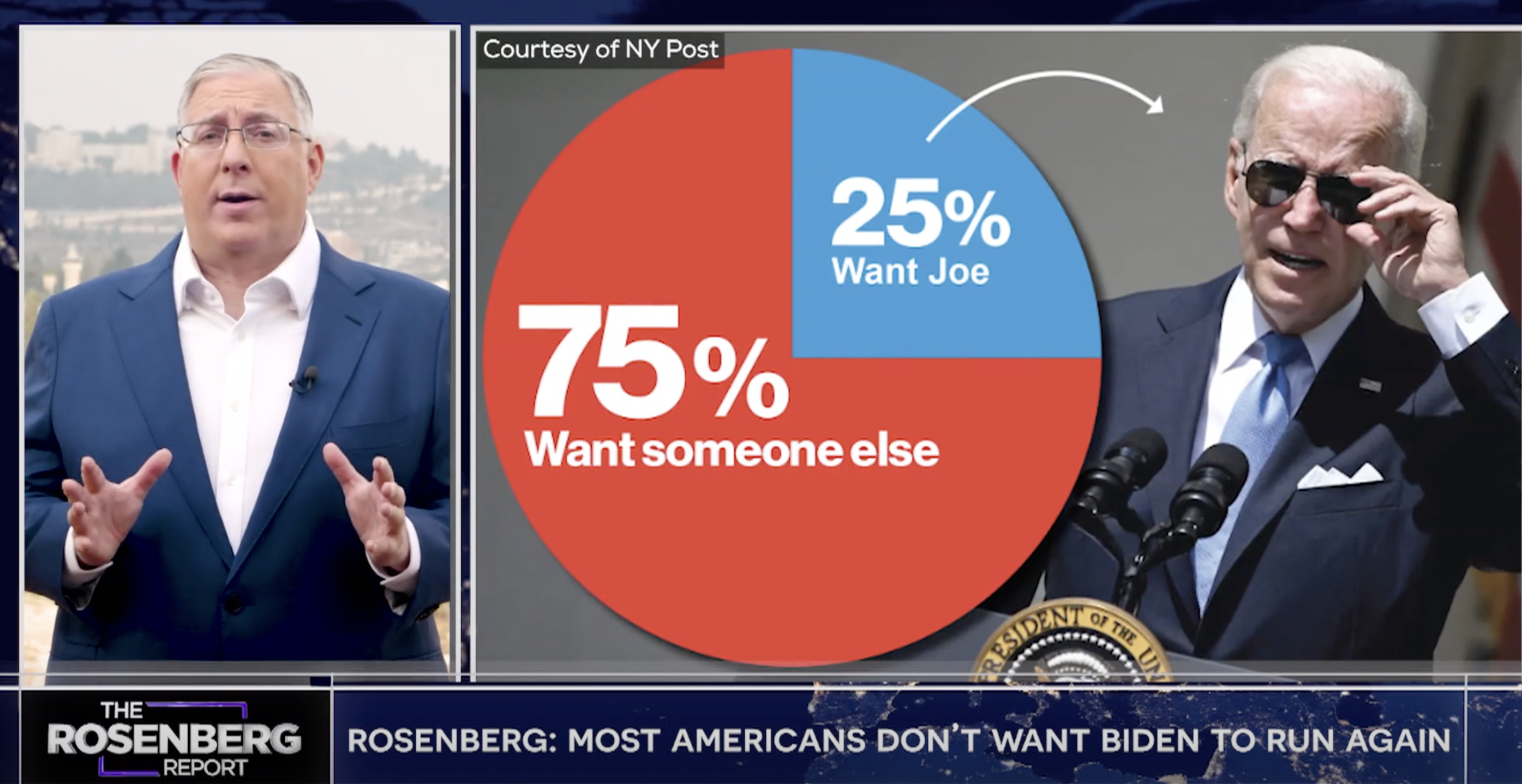 (Photo: Screenshot The Rosenberg Report on TBN)
Trump's top advisor and former U.S. Ambassador to Israel David Friedman told Rosenberg that he believes "the future for Trump could be bright."
"I think a lot of it depends on how he orients his message," said Friedman.
The former ambassador noted that he does not have any insider information regarding Trump's plans, yet he thinks that if he "articulates a message that is optimistic and clear," it will resonate with many Americans.
This must include Trump's vision of a strong America, as well as a strong economy, border, position on crime, school choice and advocacy for a strong U.S.-Israel relationship.
Despite the buzz around the Trump–DeSantis rivalry, Rosenberg stressed that Trump's vice president should not be ruled out as a potential GOP nominee for 2024. 
"Don't count out former Vice President Mike Pence. Trump is furious with him, but Pence doesn't care," said Rosenberg. "By all indications, he's gearing up to take on Trump, DeSantis and anyone else for the leadership of the party and the nation.
Whether the next Republican nominee for president will be Pence, Trump, DeSantis, Nikki Haley or former Secretary of State Mike Pompeo – one thing is sure: They are all committed to the U.S.-Israel relationship.
"Every one of them has a deep love for the State of Israel in their hearts," said Friedman. "In none of these cases is it political. It's who they are, it's what they believe."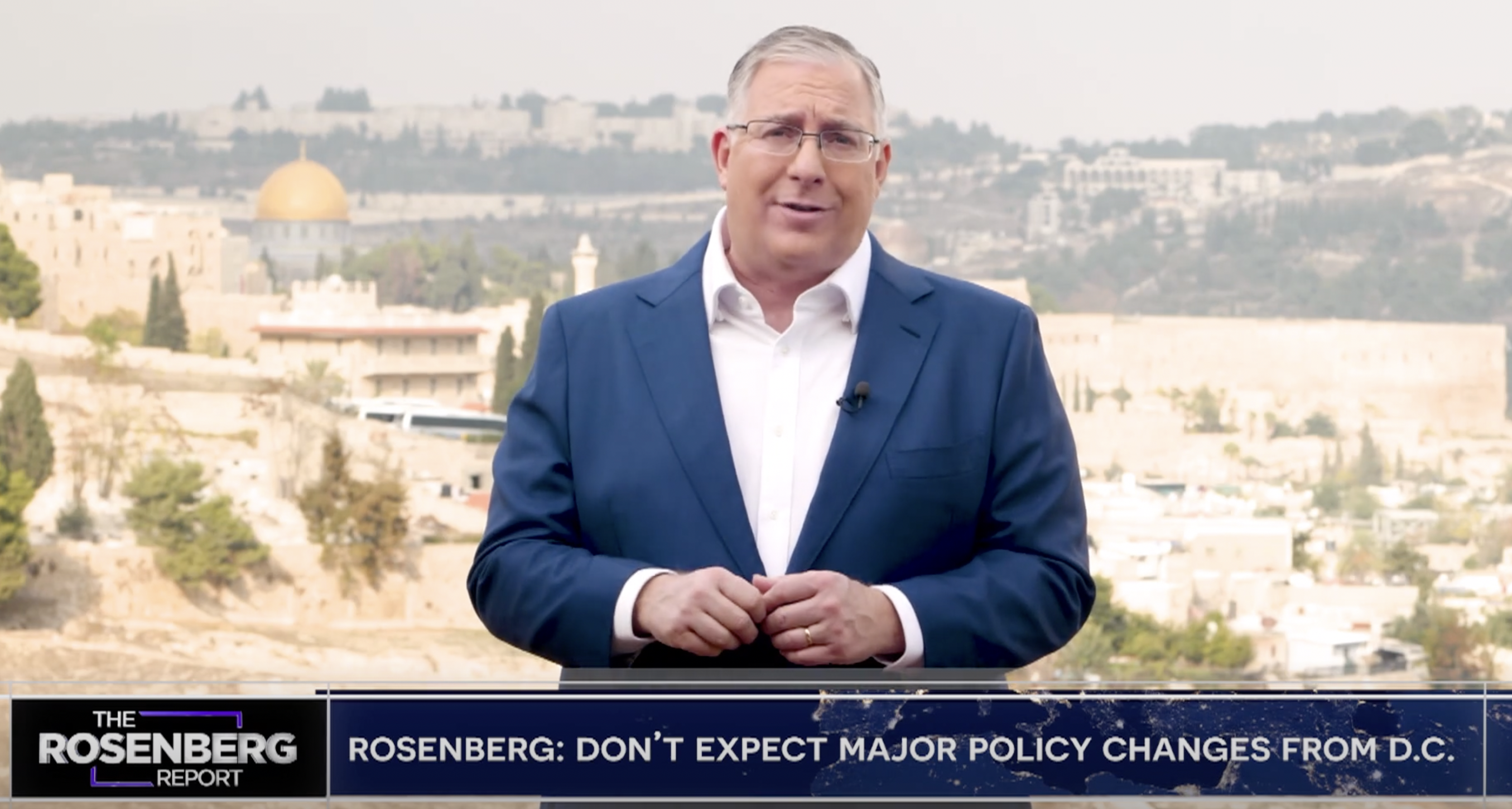 (Photo: Screenshot The Rosenberg Report on TBN)
Biden is also committed to the alliance with Israel, yet his administration has been pushing for an "incredibly dangerous" nuclear deal with Iran, according to Rosenberg. Such a deal would flow $1 trillion into Iranian coffers by 2030 and put Israel in grave danger of a Second Holocaust.
Rosenberg spoke with Danny Ayalon, former Israeli deputy foreign minister and ambassador to the U.S., who said Biden understands that Iran must never acquire nuclear weapons. However, unlike incoming Israeli Prime Minister Benjamin Netanyahu's plans to act against it, Biden's plans are still uncertain.
"Bibi 's strategy is very clear," Ayalon told Rosenberg regarding Israel's next premier during the TBN interview. "Netanyahu works for his legacy, and his legacy will not be relinquishing the security for the Jewish people. I would take it very seriously when he says if Iran is not stopped by others, Israel will have to do it by itself."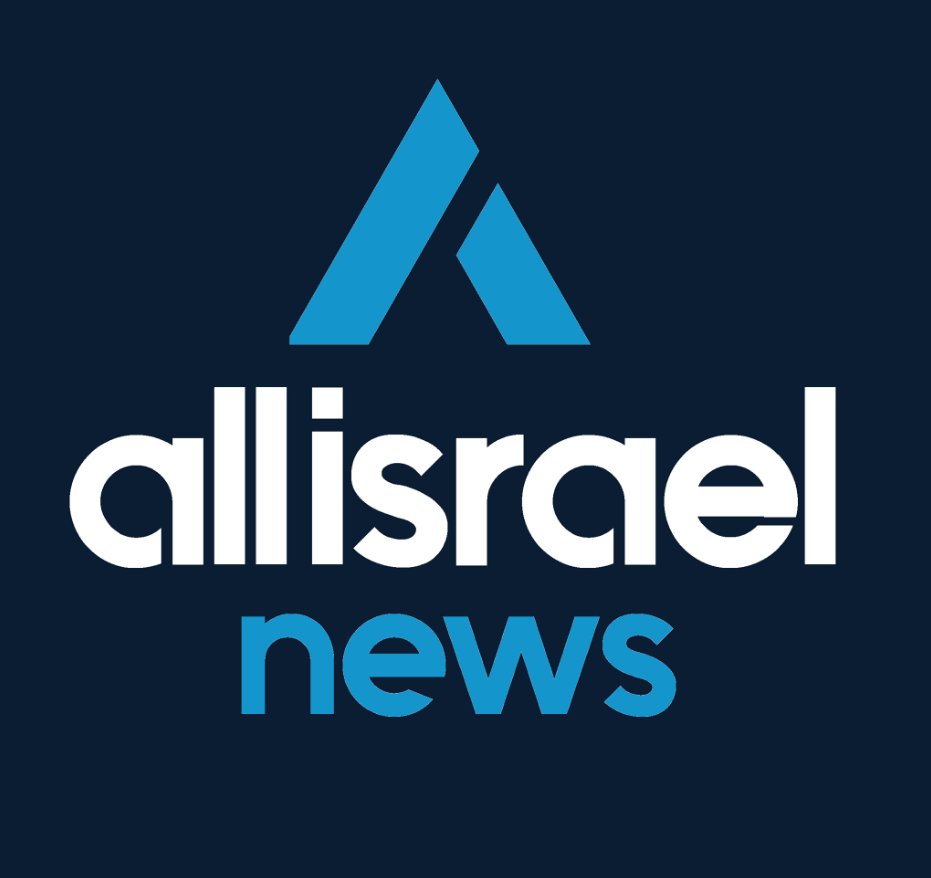 The All Israel News Staff is a team of journalists in Israel.
A message from All Israel News
Help us educate Christians on a daily basis about what is happening in Israel & the Middle East and why it matters.
For as little as $5, you can support ALL ISRAEL NEWS, a non-profit media organization that is supported by readers like you.
Donate to ALL ISRAEL NEWS
Current Top Stories
Comments