UNRWA textbooks still promote anti-Semitism, violence, Jihad despite calls to amend curriculum 
Watchdog uncovers new inciting school materials spread by the U.N.'s agency for Palestinian refugees and their descendants
Illustrative: Palestinian school children attend mathematics lesson in a class in UNRWA Gaza Elementary School in Gaza city (Photo: Suhair Karam/IRIN)
Anti-Jewish and anti-Israel incitement continues at UNRWA's schools, entrenched in the free basic education of more than 530,000 Palestinian children.
An Israel-based monitoring organization has discovered the intentional teaching of anti-Semitic content in the schools of the United Nations Relief and Work Agency for Palestinian Refugees in the Near East.
UNRWA, which operates more than 700 schools in the Middle East, uses textbooks containing passages that encourage hatred and violence of Israel and Jews, despite many recurring calls to end the malpractice. 
The Institute for Monitoring Peace and Cultural Tolerance in School Education found that UNRWA directs students to read the incendiary content, despite its claims that teachers are told to skip over it. Moreover, IMPACT-se stated that UNRWA only concealed the hate-filled material on its public education online portal. 
In practice, the offending passages "were drafted, supervised, approved, printed and distributed to thousands of students by UNRWA teachers and staff," states an IMPACT-se report.
According to the report, UNRWA-produced academic literature contains "texts that glorify waging war and sacrificing one's life and blood to liberate the 'motherland,' which is described as the entirety of Mandatory Palestine." 
In Jan. 2021, IMPACT-se published a similar report, which prompted UNRWA to vow it will crack down on incitement. The U.N. organization stated at the time that the inciting material had been published by accident. 
UNRWA Commissioner-General Philippe Lazzarini who claimed that the existence of "robust internal mechanisms" matches school content with U.N. values, tweeted that "there was no place [for] incitement to hatred/violence in UNRWA schools." 
However, the 2022 watchdog report identified UNRWA school material that encourages "jihad, violence and martyrdom; promotes anti-Semitism; and promotes hate, intolerance and lack of neutrality."
Spelling and vocabulary exercises include sentences about "Jihad warriors" against "the occupier," commitment to "liberate" Palestine and "resisting the enemy courageously."
One grammar exercise teaches that "the Palestinians sacrifice their blood to liberate Jerusalem." 
UNRWA Arabic "drill cards" promote a narrative which portrays Jewish people as "inherently treacherous and hostile to Islam and Muslims."
A poem describes killing Israelis and dying as martyrs as a "hobby." The text glorifies the rejection of a peaceful ceasefire during battle and presents peace-making as a sign of weakness.
"Arabic language is taught through a poem that creates a parallel value between living as a righteous person, and dying as a martyr, deeming martyrdom as something to be equally sought after," reads one example. 
UNRWA textbooks also glorify female figures in early Islam who sacrificed themselves and their children for the sake of Islam. The books, distributed to fifth grade, illustrate the expected role of women in Palestinian society. 
To plant or deepen Arab children's beliefs that Israel is a foreign occupying force, UNRWA's materials erase the State of Israel entirely, labeling the entire area as modern-day Palestine. Palestinian students are tasked with labeling cities in Israel as though they are Palestinian cities.
Israel is described as having been implanted by "an imperialist, European, colonial, anti-Arab conspiracy with the goal of dividing the Arab world."
Israeli advocacy groups have long accused the U.N. agency of inciting children to violence, not only in its curricula but also through its staff members. 
This past week, UNRWA announced its decision to place six employees on administrative leave for inciting violence against Jews, after UN Watch exposed dozens of openly anti-Semitic statements by the staffers.
The Geneva-based NGO has documented more than 100 UNRWA teachers and staffers complicit in incitement against Jews or Israelis. Some of these praised the Gaza-based terrorist organization Hamas on social media and some explicitly called for the murdering of Jews. 
UN Watch said there is no indication that even one of these 100-plus staff members has been fired.
IMPACT-se noted in June that U.S. Ambassador to the U.N. Linda Thomas-Greenfield raised the issue of UNRWA school materials at a House Appropriations Committee budget hearing, calling it "a red line for all of us." 
IMPACT-se added that the administration of U.S. President Joe Biden is providing $338 million annually to UNRWA. The majority of the contribution goes to education. 
In 2018, the administration of former U.S. President Donald Trump cut off American funding for UNRWA, calling it an "irredeemably flawed operation."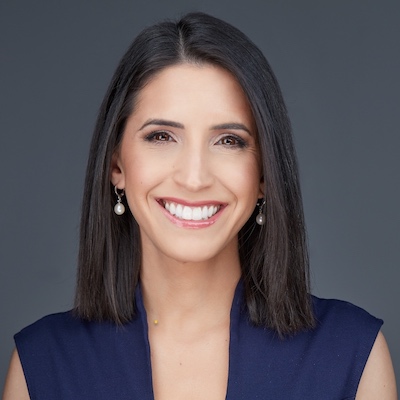 Tal Heinrich is a senior correspondent for both ALL ISRAEL NEWS and ALL ARAB NEWS. She is currently based in New York City. Tal also provides reports and analysis for Israeli Hebrew media Channel 14 News.
Popular Articles
A message from All Israel News
Help us educate Christians on a daily basis about what is happening in Israel & the Middle East and why it matters.
For as little as $5, you can support ALL ISRAEL NEWS, a non-profit media organization that is supported by readers like you.
Donate to ALL ISRAEL NEWS
Latest Stories
Comments